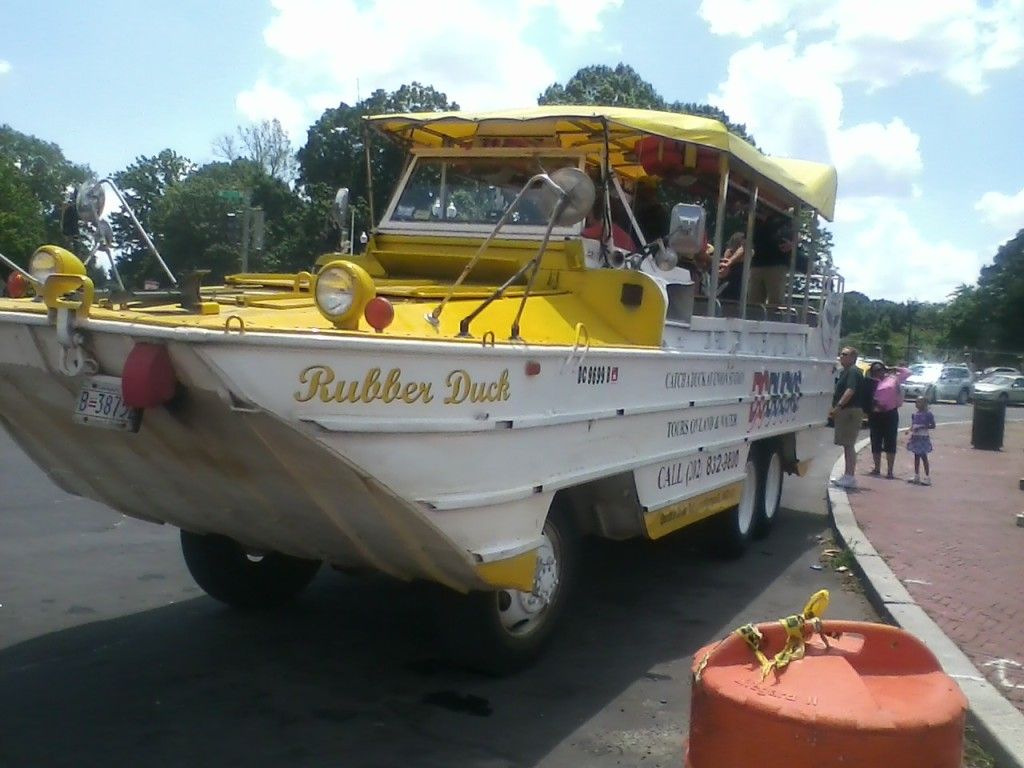 This is the Rubber Duck, the authentic World War II DUKW amphibious vehicle Clint and I took a tour on this past weekend in Washington D.C. Our captain was Captain Jim, who has captained all sorts of vessels. He has even worked in our area immediately after 911 and is familiar with our annual Daffodil Festival and local restaurants.
D.C. Duck Tours
offers a unique method of transportation through Washington D.C. The live 90 minute narration by the tour guide is a bit tongue in cheek at times and downright silly in others. It was a fun trip. Our favorite parts were going from land to water and then water to land. We also liked his bold and brazen march across three lanes of highway. Horns were honking, but Captain Jim got us in the right lane! "Don't make me turn on my rudder!" he says loudly to all of the cars pushing at his bumper.

At the hotel, Clint was able to get us a room with a two person jacuzzi tub for an additional $10 on the regular room rate. It never hurts to ask, and you never know what kind of a deal you will be offered.