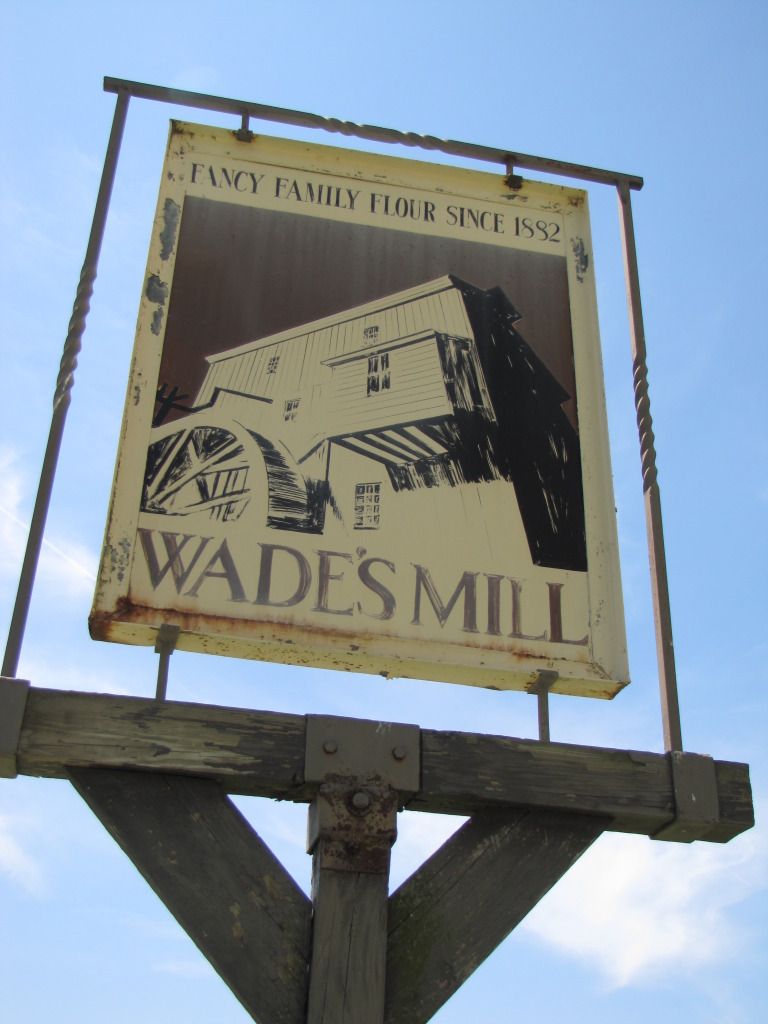 Our next stop was at
Wade's Mill.
The internet page we looked at to find it said it would be open, but when we arrived, it was closed.
That was OK. We just walked around the outside and saw what we could of the historical mill.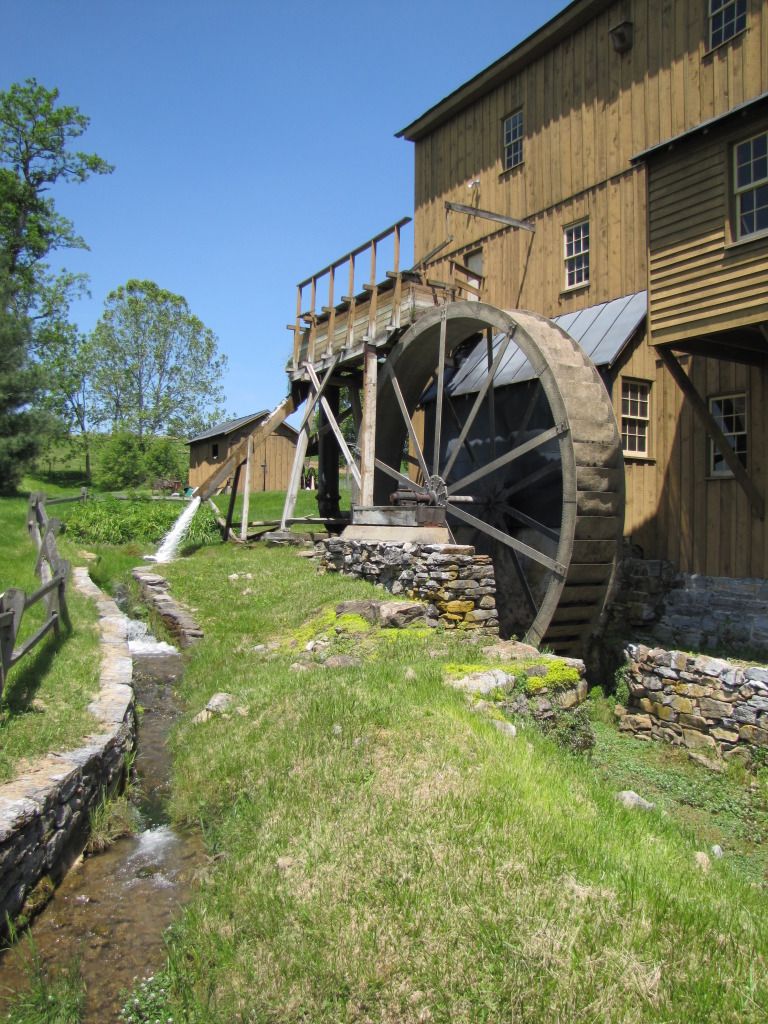 From the website: "
Wade's Mill is a working flour mill, c. 1750, built by Captain Joseph Kennedy. Captain Kennedy was a Scotsman who was one of the earlier settlers in the Shenandoah Valley of Virginia. He settled in the area between Staunton and Lexington Virginia. This was the frontier of the United States between 1740 and 1770. The Kennedy family owned the flour mill in the Shenandoah Valley for about 100 years.
In 1882, James F. Wade bought the flour mill and his family operated it for the next four generations. The interior and workings of the flour mill are much like they were when Mr. Wade bought it.
How Wade's Mill Operates
The mill is powered by a 21-foot water wheel that is fed by a nearby stream (known originally as Captain Joseph Kennedy's Mill Creek). Wade's Mill is one of the few remaining flour mills that still produces a wide variety of flours exclusively on mill stones. The Shenandoah Valley flour mill is on the National Register of Historic Places."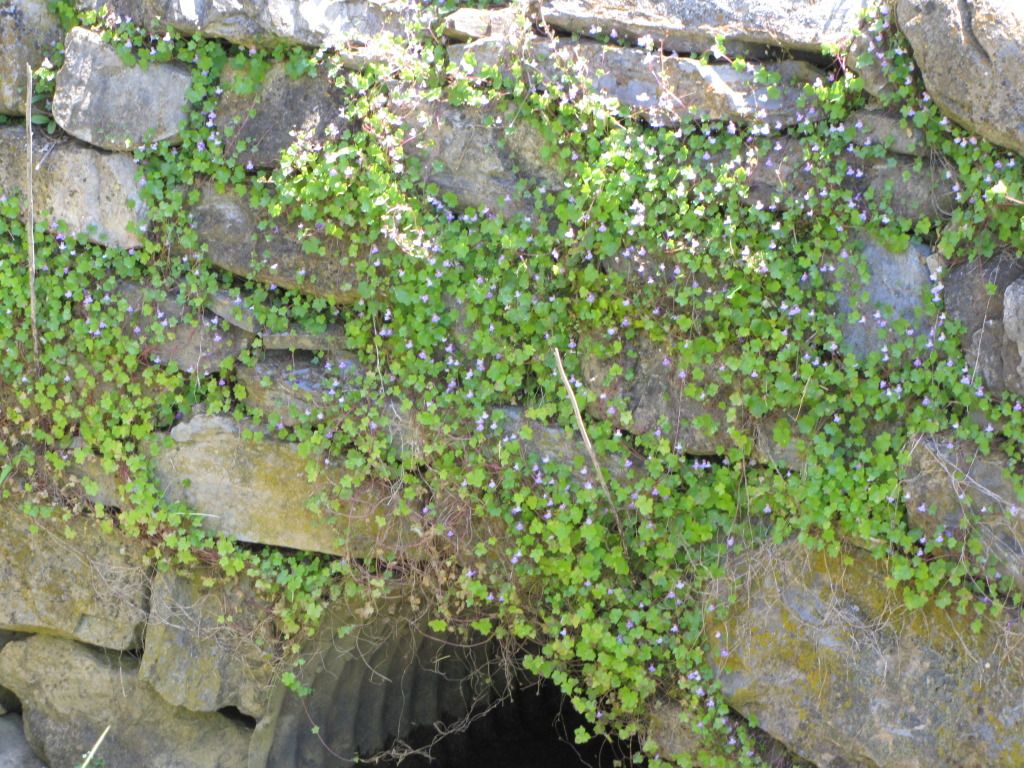 Thanks to technology, you can try this historical mill's
products
in your home.
I found a nice video on YouTube of the inside of the mill:
If for some reason that doesn't work, you can find the
video
here.
In August 2012, we tried to go back to Wade's Mill. We checked the hours posted on their website. Then, we made the long drive there with the hopes of buying quite a bit of their merchandise after a tour of the inside of the mill. It took us three hours out of our way. They were closed. The note on the door said they had changed their hours for the summer. They should have noted this on their website out of consideration for their customers. Time is precious, and gas is expensive. We will not make a third attempt.