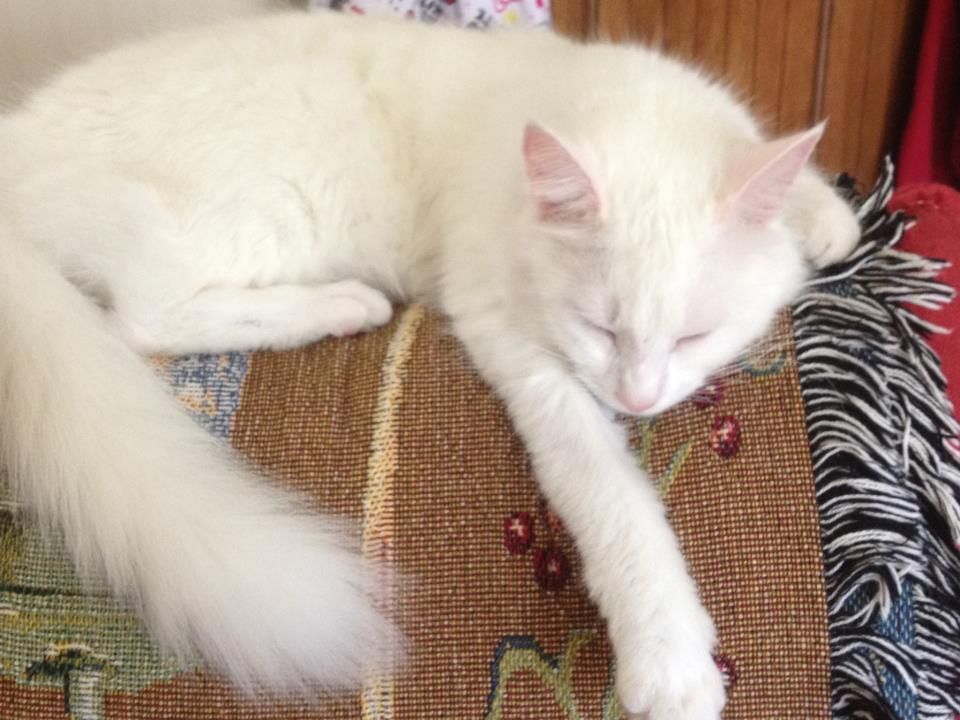 We are helping an allergic friend rehome this beautiful blue eyed cat.
Lily is "lily white" and has medium length fur. She has shown a good disposition with our children.
She is spayed and about 1 year old. She has not been declawed.
We will include food, dishes, toys, litter, and a litter box. Please share this so we can find Lily a good home.
THANK YOU! Lily has a loving and responsible forever home.