Grand Caverns
is the oldest continually open show cave in North America.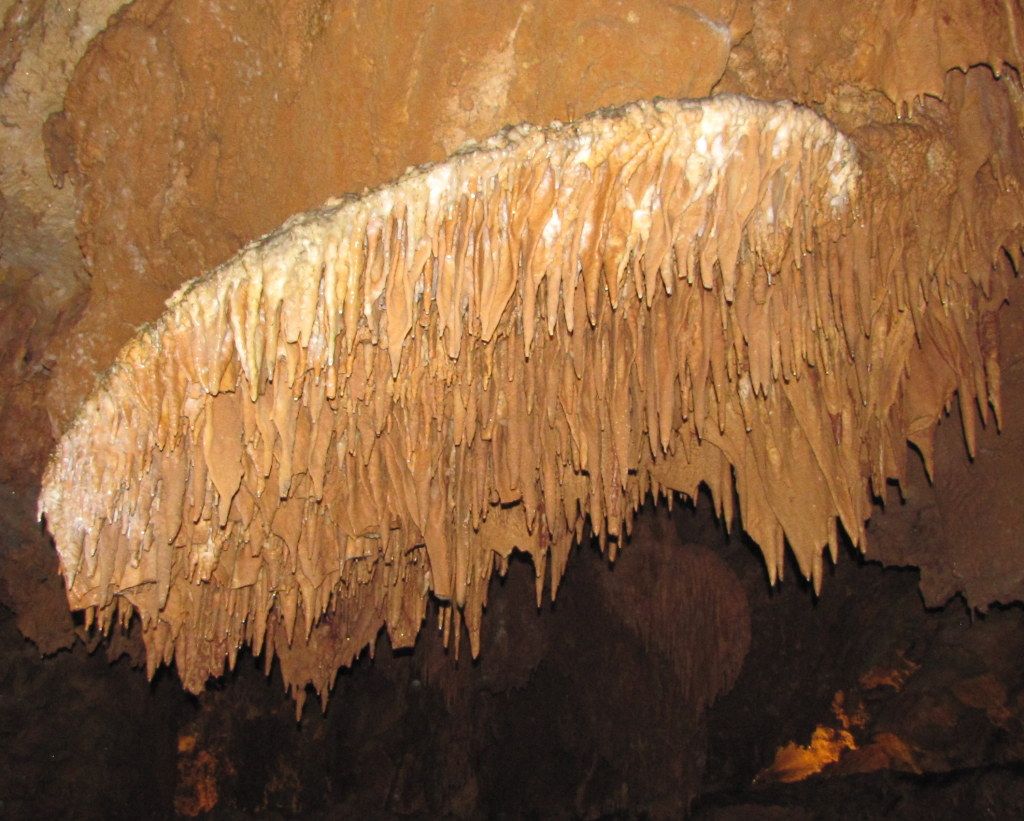 It has the most shield formations in the eastern U.S.
This is called the "Triple Cheese Upside Down Flying Pizza."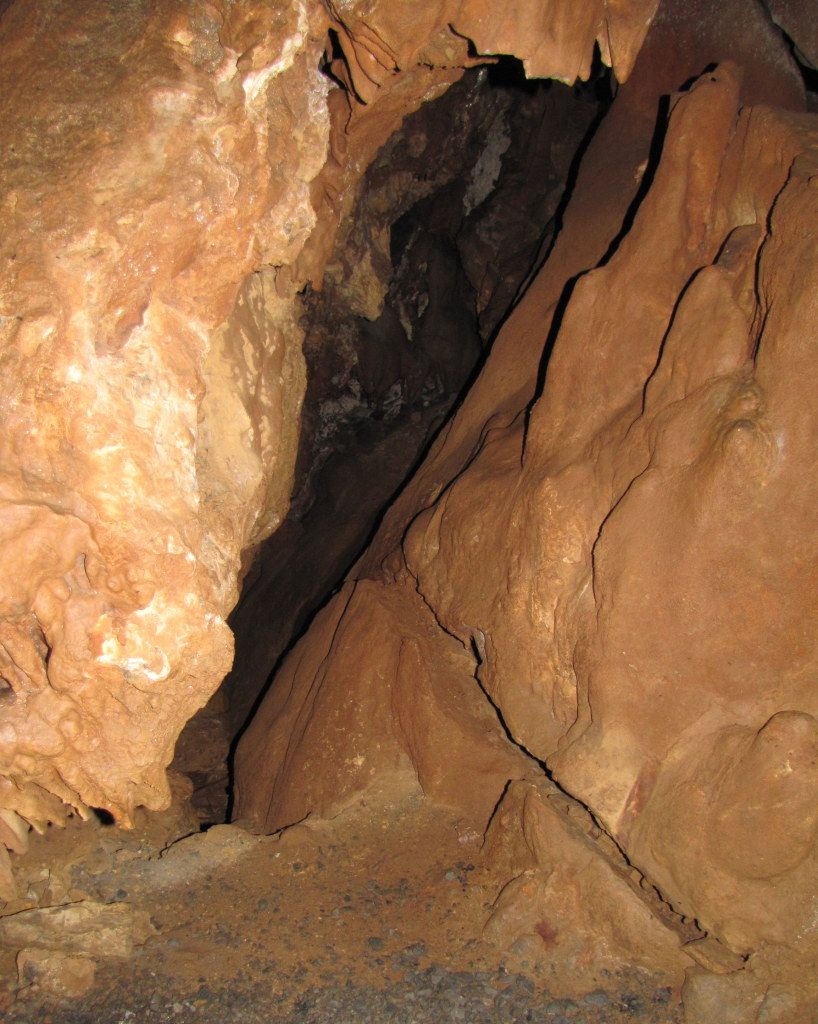 There was a huge new section of caves found through this very narrow opening, but federal law prohibits from being opened to the public.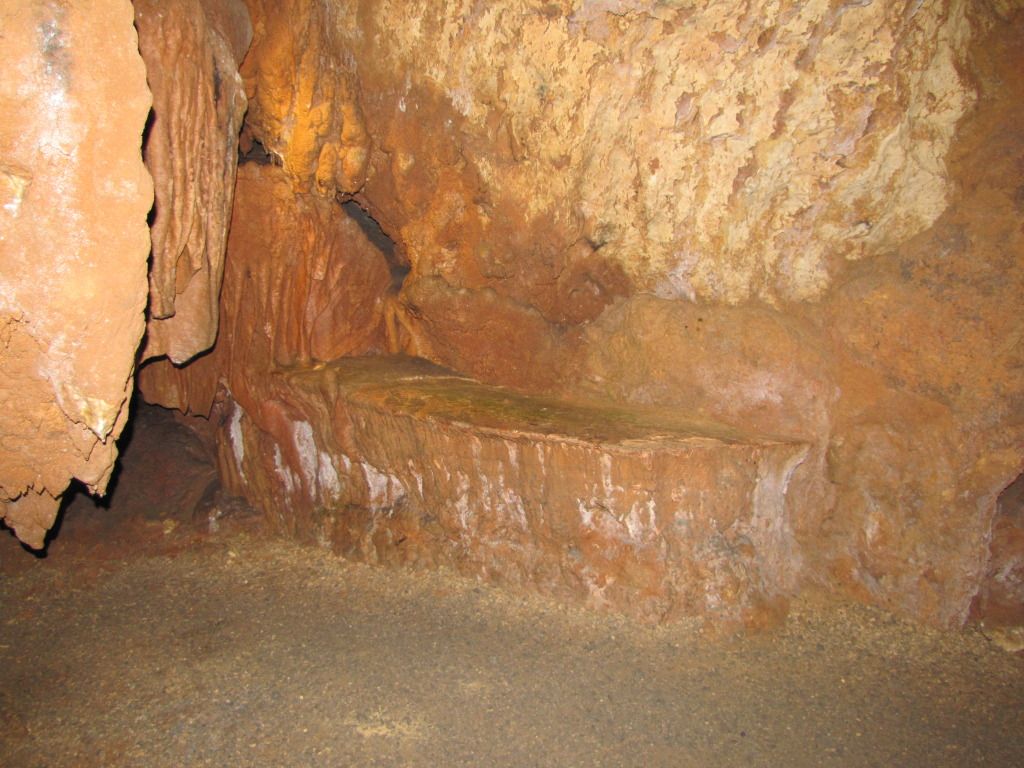 Parties use to be held in the cave and this formation was used as a buffet table.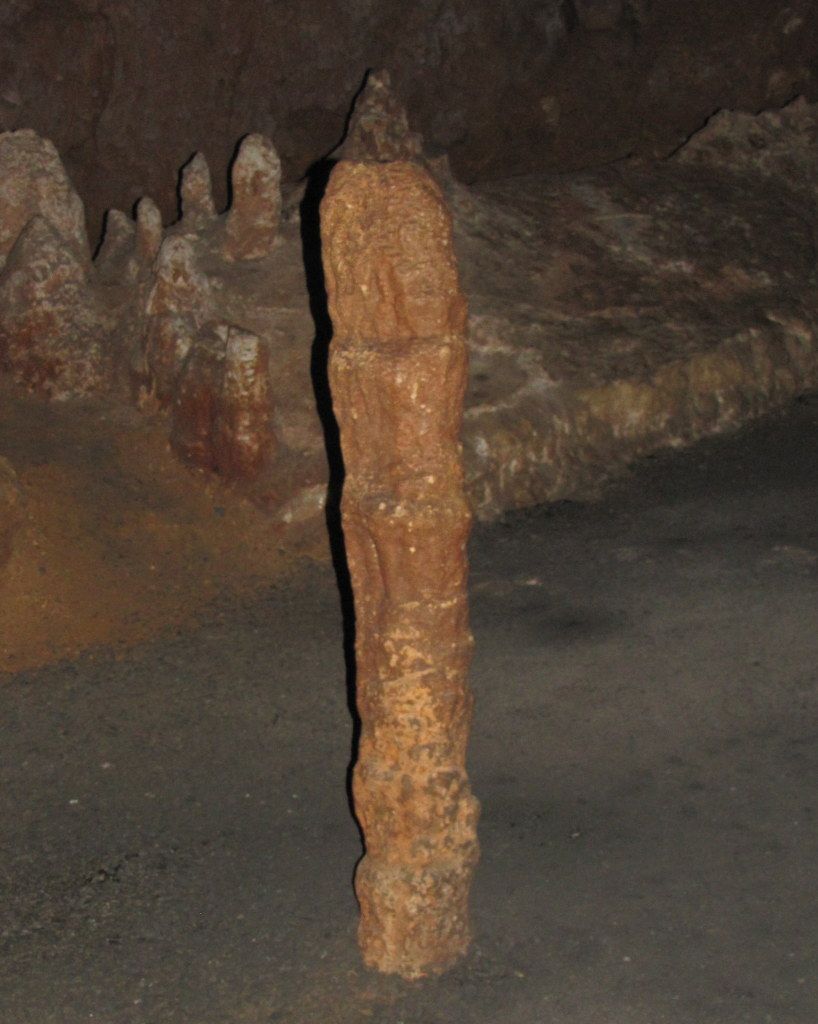 This stalagmite is known at the "Hitching Post" because ladies who wanted to dance would go stand beside it.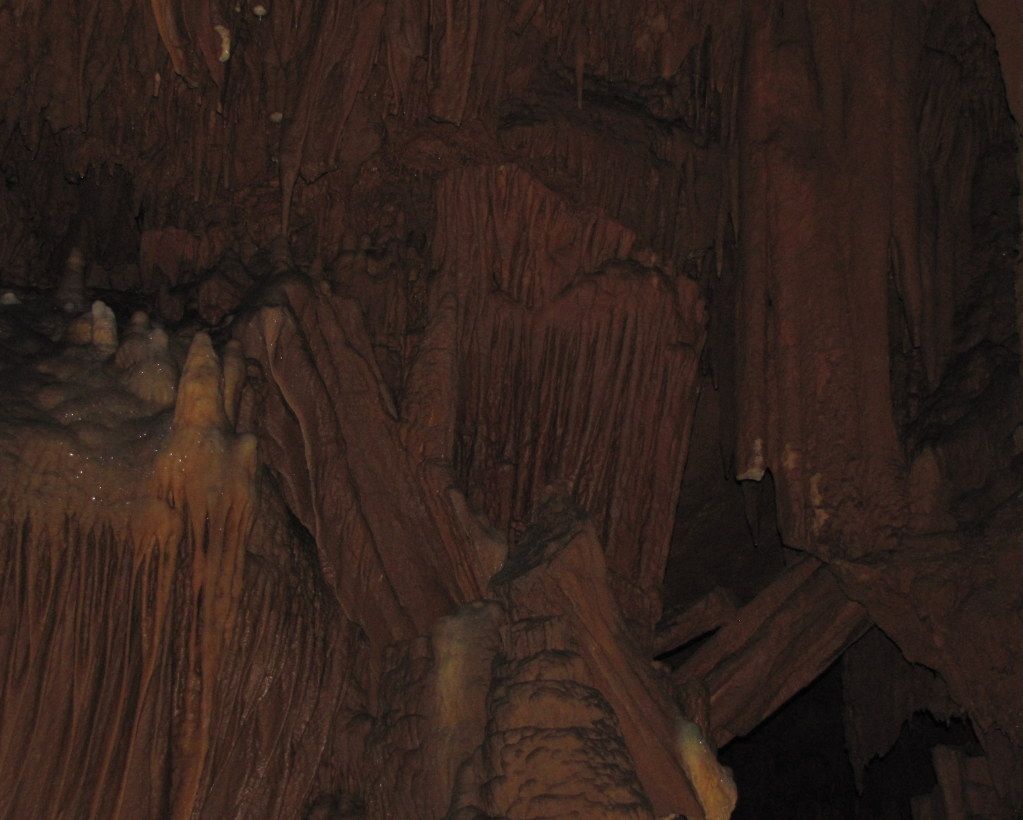 There is damage to the formations from an earthquake visible on the tour.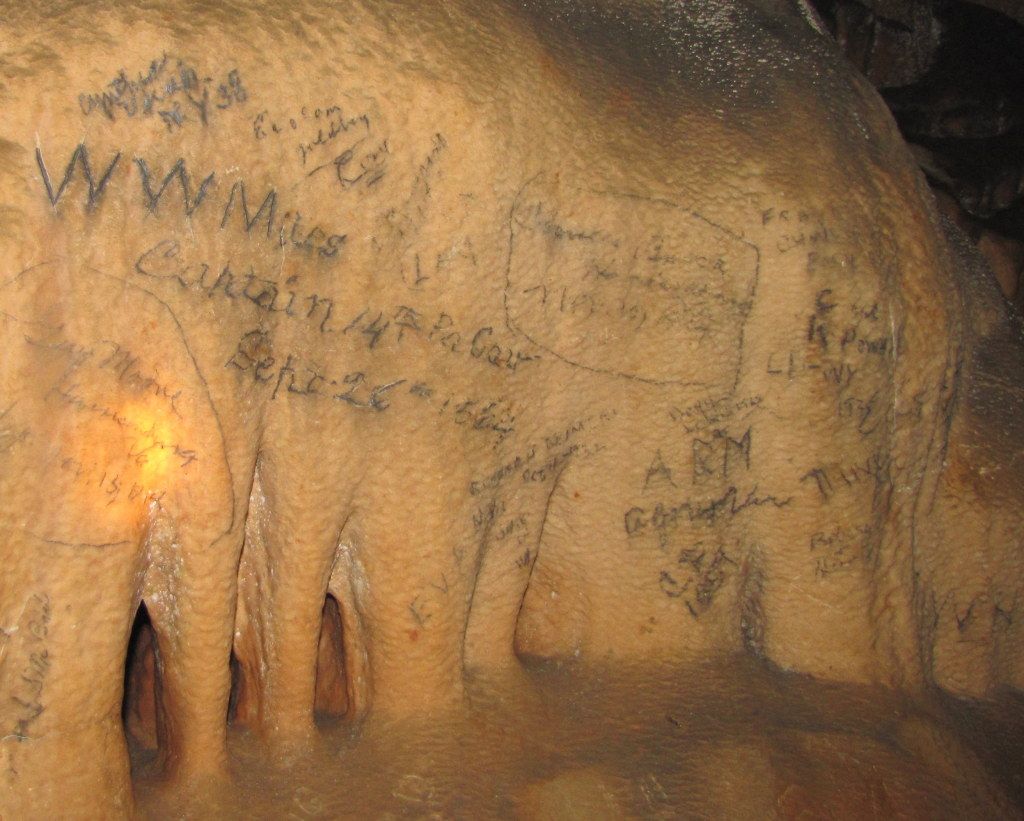 There are Civil War signatures throughout the caves. Dates on these signatures prove Union and Confederate forces toured the cave at the same time. There were no known incidents inside of the cave. It was a place for the men to escape the horrors of war. There are many signatures throughout the caverns.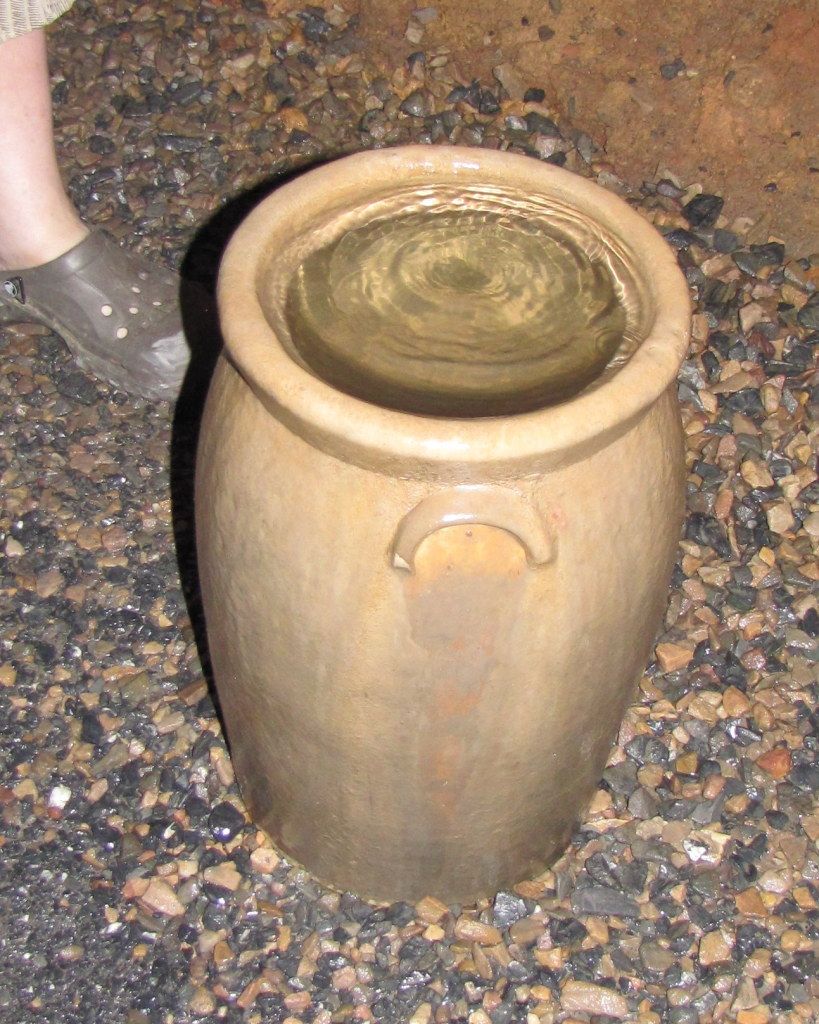 While they had to backpack food in for the elaborate parties, water was collected in crocks for drinking.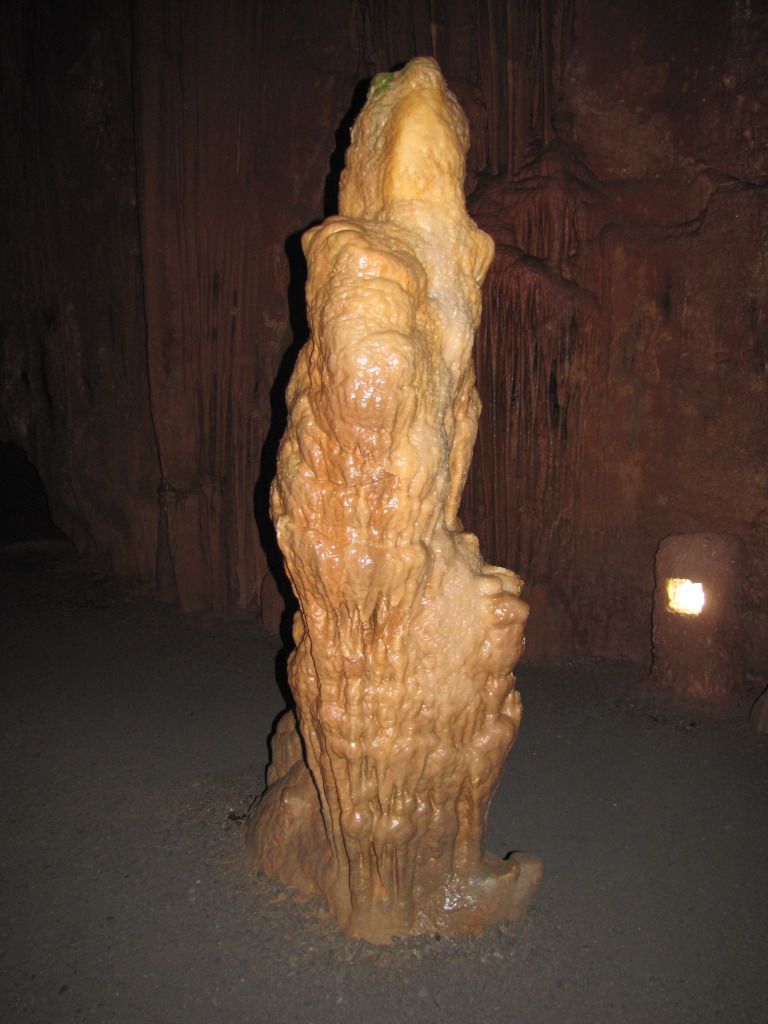 This formation is known as George Washington because of its resemblance to him in candlelight.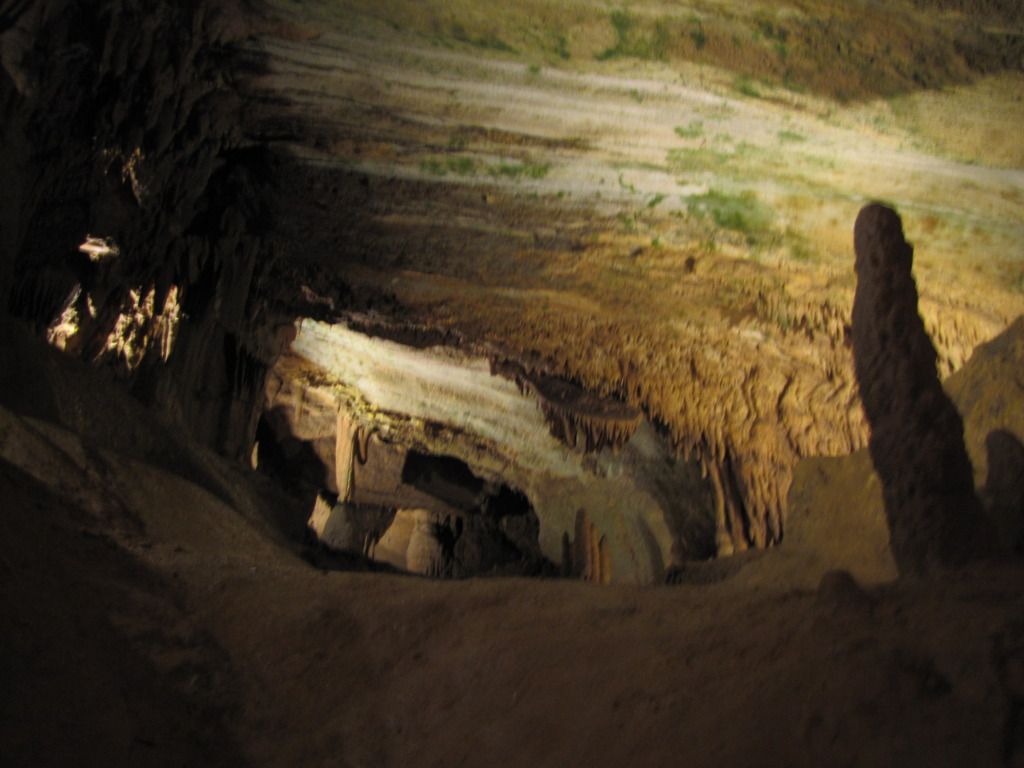 I had to hold the camera over my head to get a picture of these caves that go on a ways. There are many levels visible.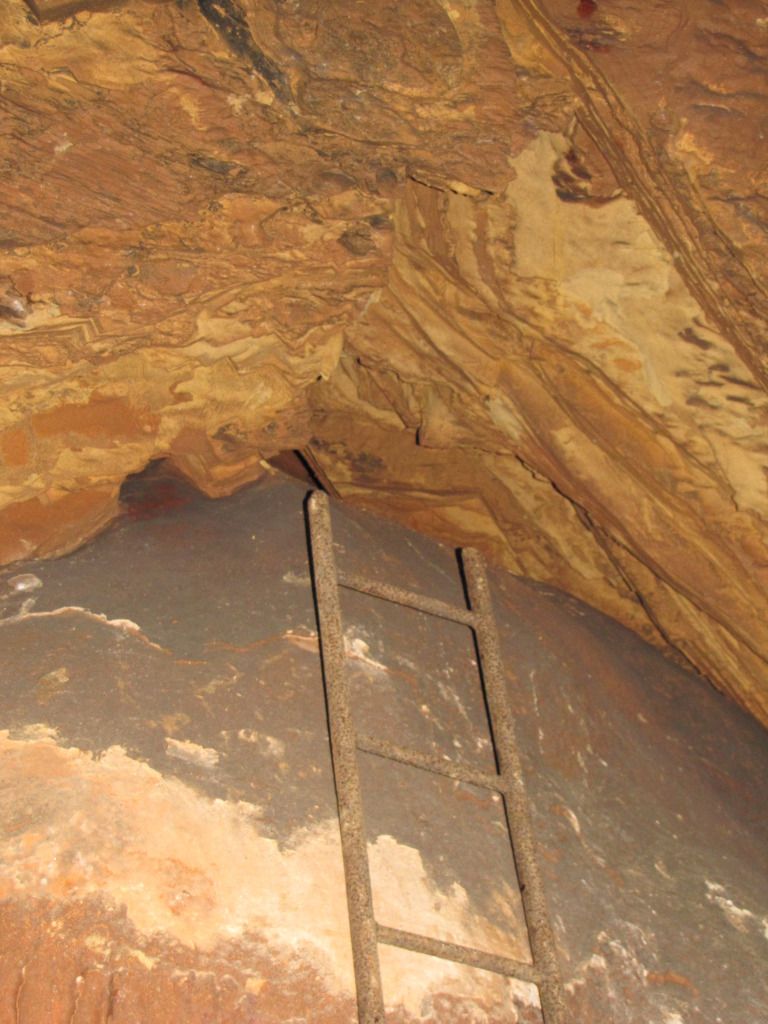 This ladder was portable because it was able to be taken apart and carried on a man's back. However, this one was left in the cave for over 100 years and rusted together. The rungs are only about 12" wide.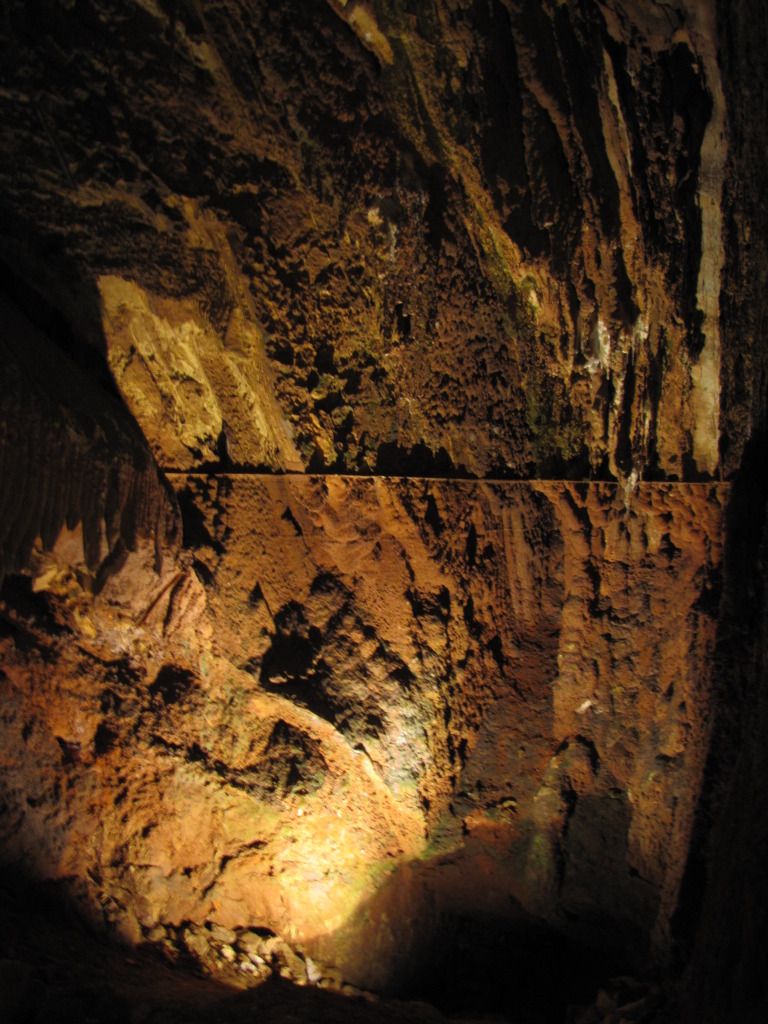 At one time this area was filled with water. The water rings tell the history.


This is known as cave glitter. It is much more sparkly than what my camera caught in the brief time I had in front of it, but it is very pretty.
We enjoyed our tour very much. Jennifer, our tour guide, clearly loves the cave and her enthusiasm for its history was evident. This tour was more relaxed and less rushed than
Luray Caverns
. We were able to ask more questions and move around a bit more. We discovered things on our own which was quite exciting!