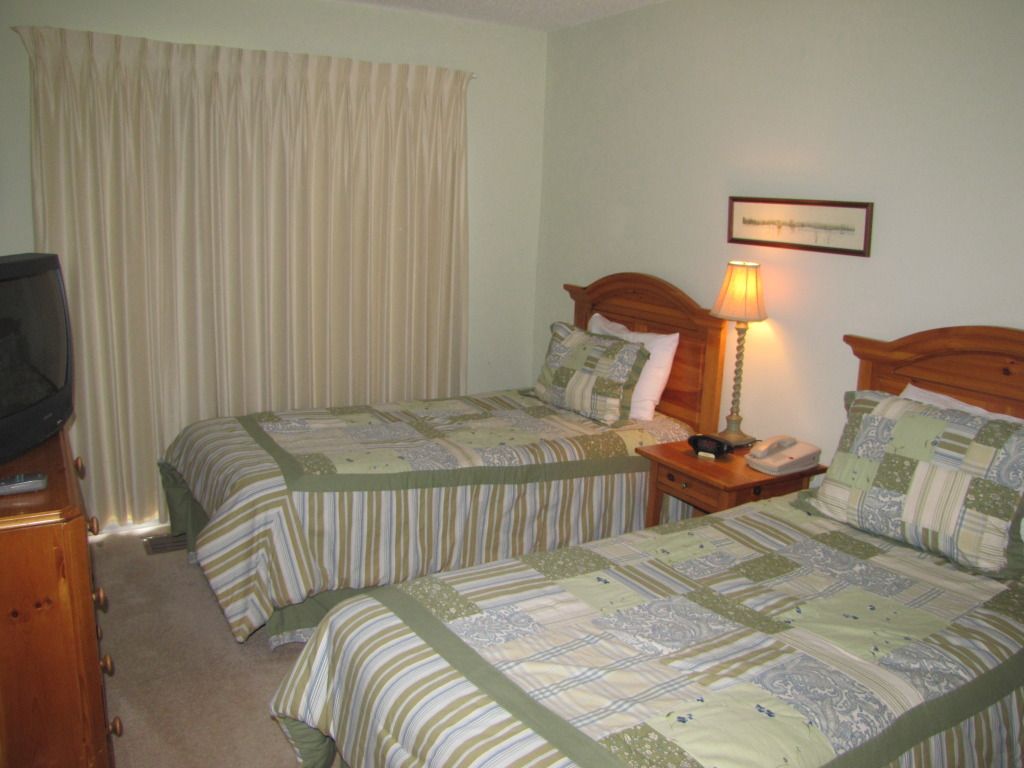 I have had so many questions about Wintergreen that I am posting pictures of the unit here in hopes it helps someone else. This condo was part of the package deal. We asked for a 1 BR, but they upgraded us to a 2BR 2BA free.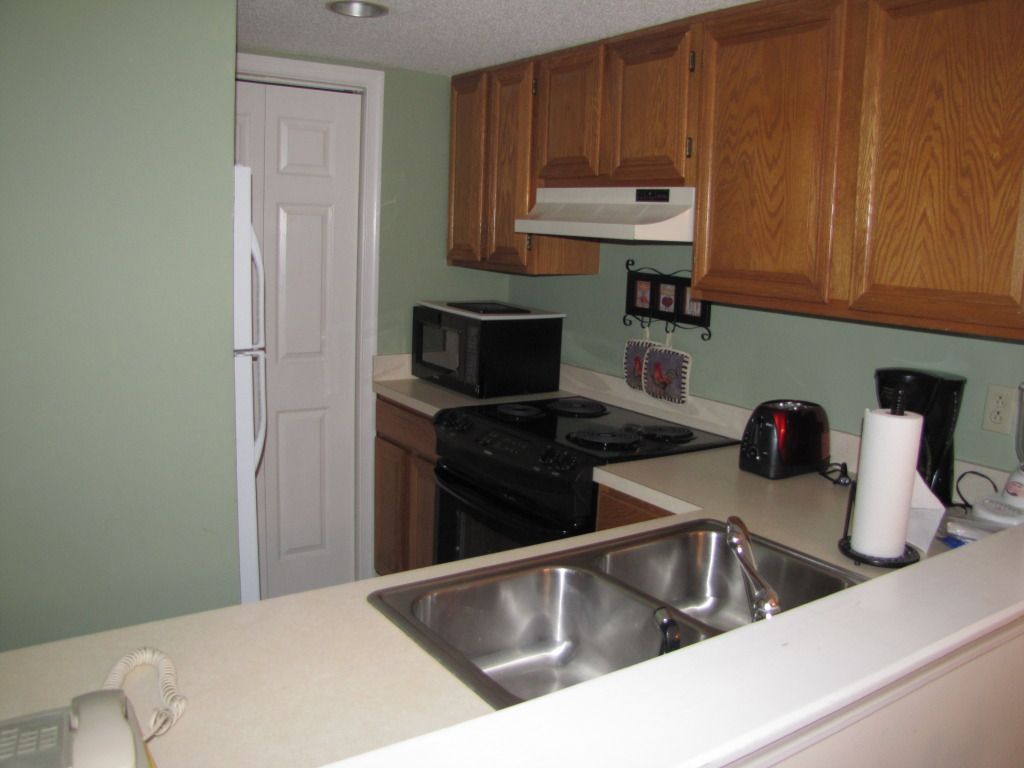 it is a very small kitchen, but it was just the two of us. There is only room for one person to work and move around comfortably. Clint and I found that a drawback because we enjoy cooking together, but bumping into each other was nice too!
The unit contained a microwave, fridge with freezer, stove with oven, trash compactor, and dishwasher. I left our dishes in the sink one morning and came back to find out the cleaning staff had placed them in the dishwasher and ran it for us! Toaster, blender, and a coffee maker made up the small appliances.
There was also a hair dryer in the bathrooms.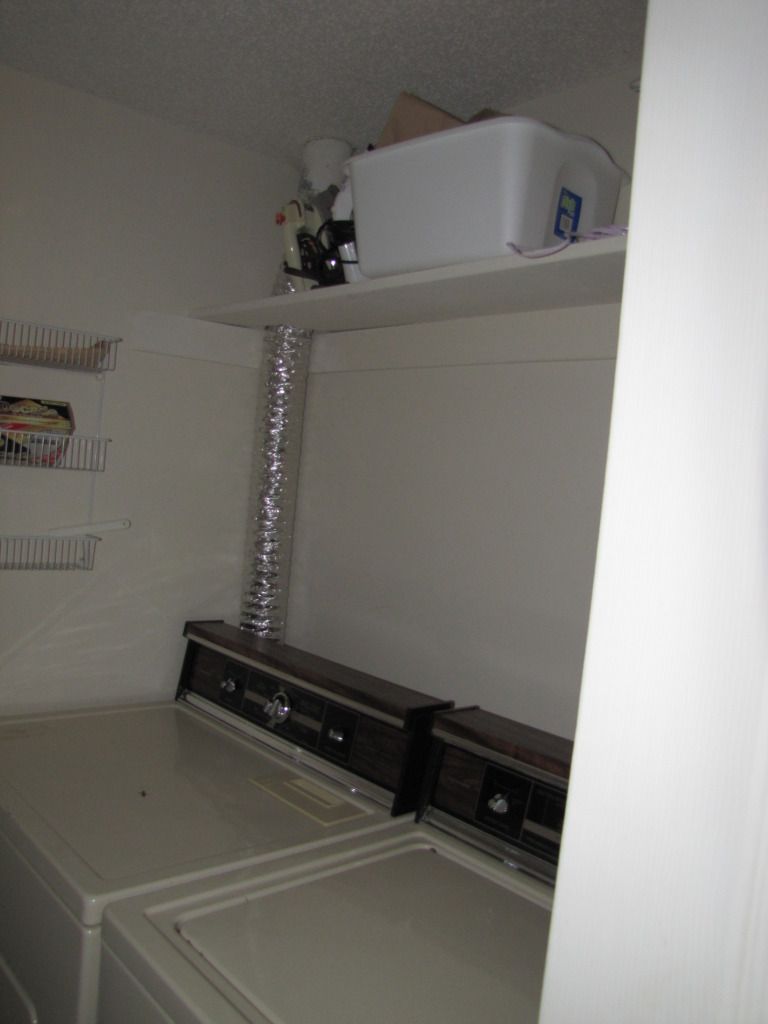 I was surprised to find a laundry room. I made good use of it because I hate going home with dirty clothes.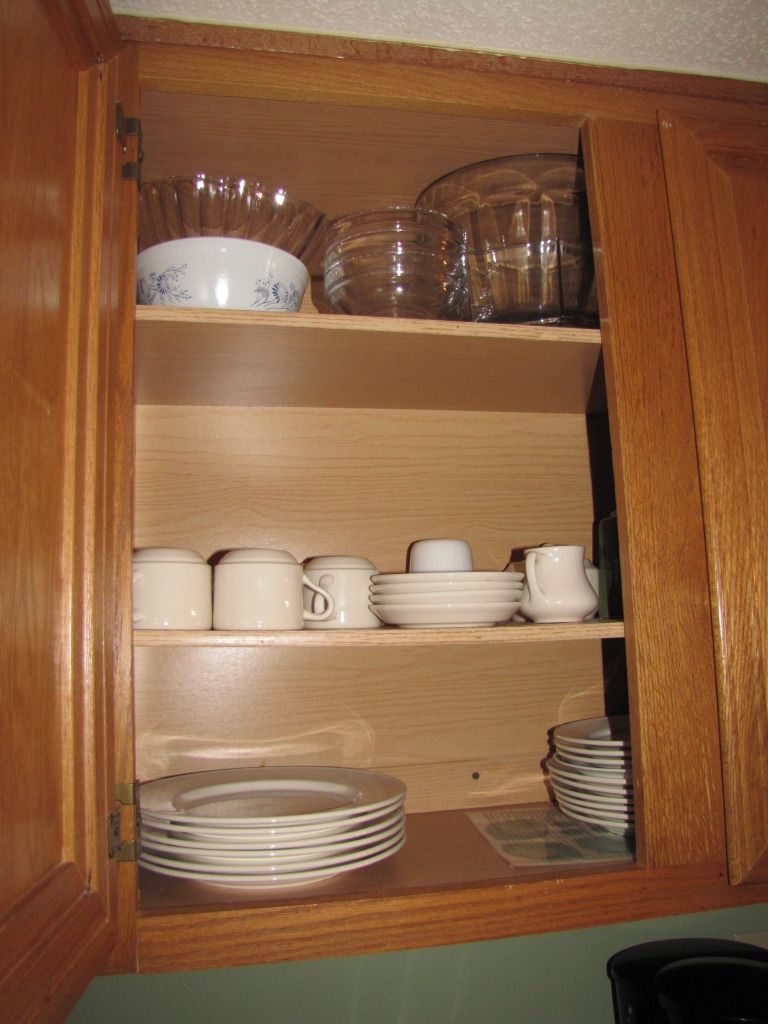 The kitchens are stocked with the basic necessities and should be about the same for whichever unit you rent. They have a checklist they give to each owner.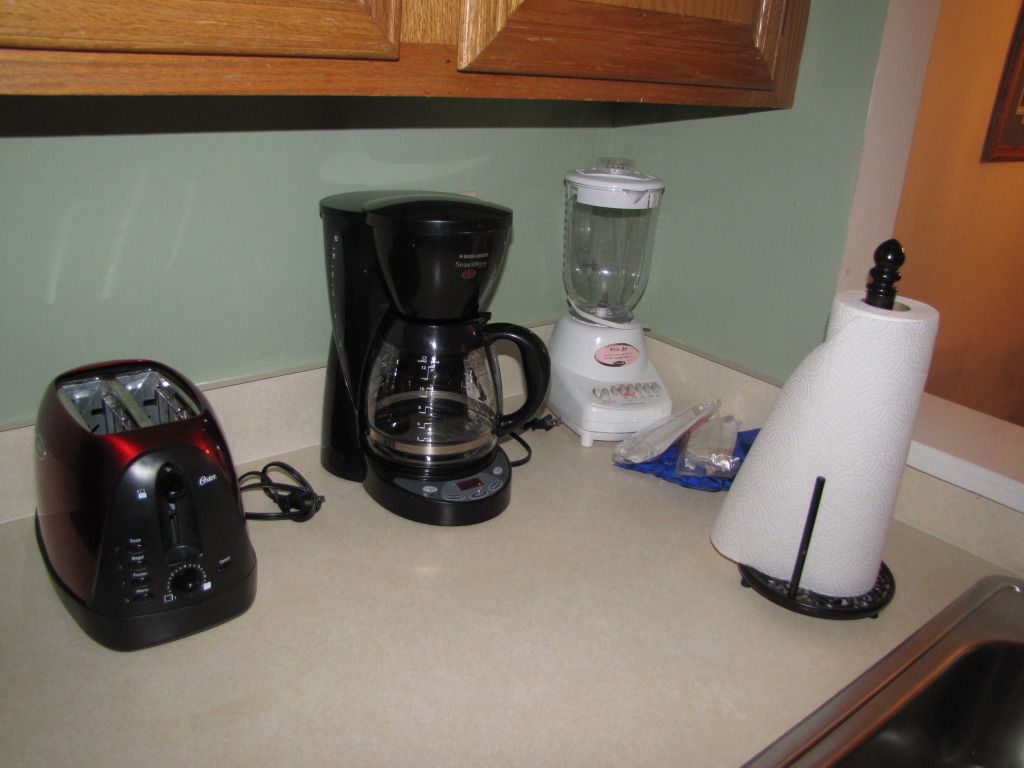 Coffee and tea are left for you every day when they clean, like in a hotel. Toiletries and new towels are left in the bathrooms for you too. Paper towels, toilet paper, dishwasher detergent, dish detergent, soap, shampoo, conditioner, salt, and pepper were all complimentary.
Dining room. I used one of the chairs to dry hand washables. We had to buy a fan on one of our trips to town because we are use to sleeping with one running. I used that to speed drying time.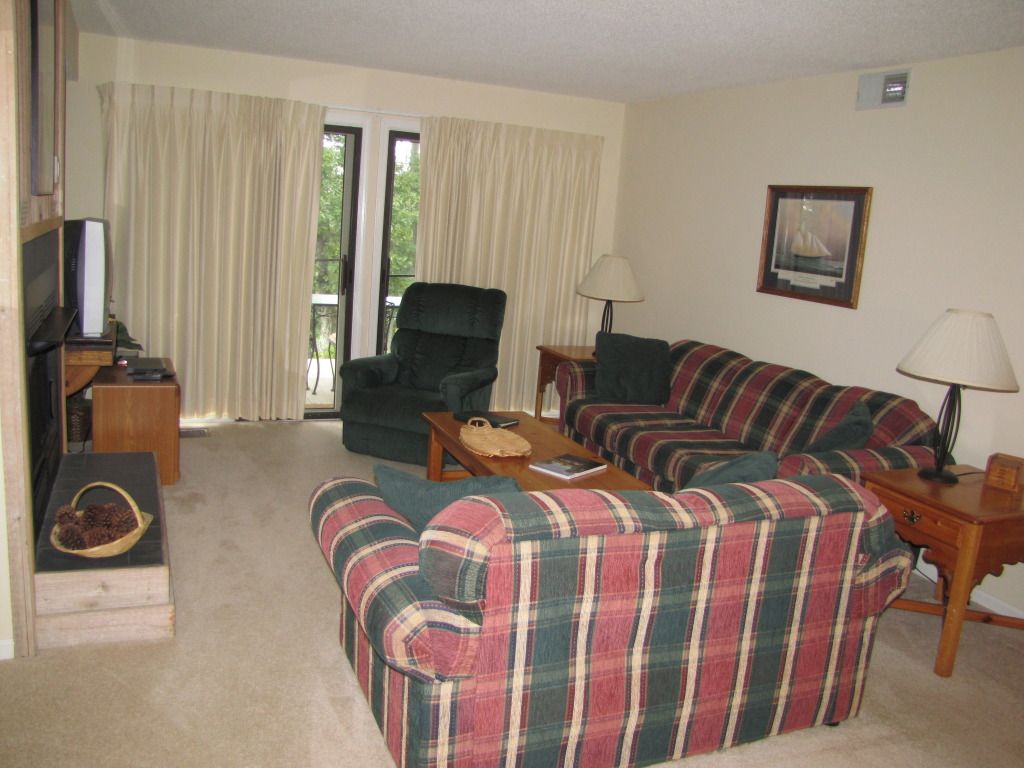 Sitting area with a fireplace and a view of the golf grounds with an outdoor dining area. There was a cable TV, but no stereo. I would have rather had the music.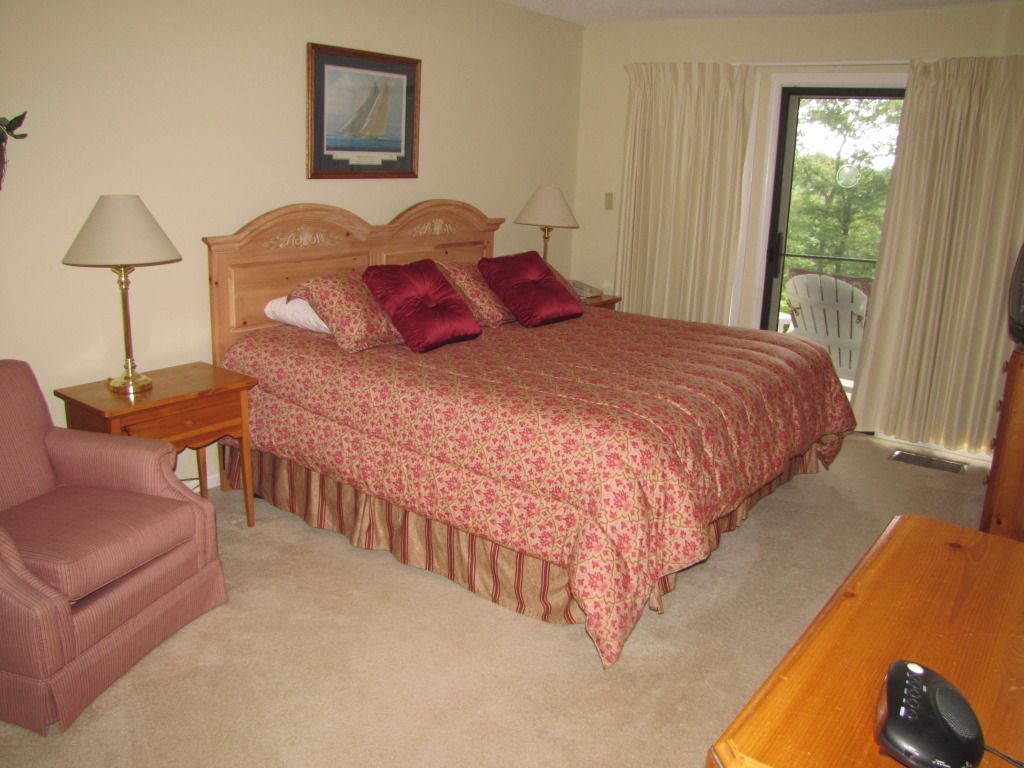 Master bedroom with a comfortable king sized bed and plenty of pillows. There were plenty of blankets in the condo. The furniture was rugged and showed some wear.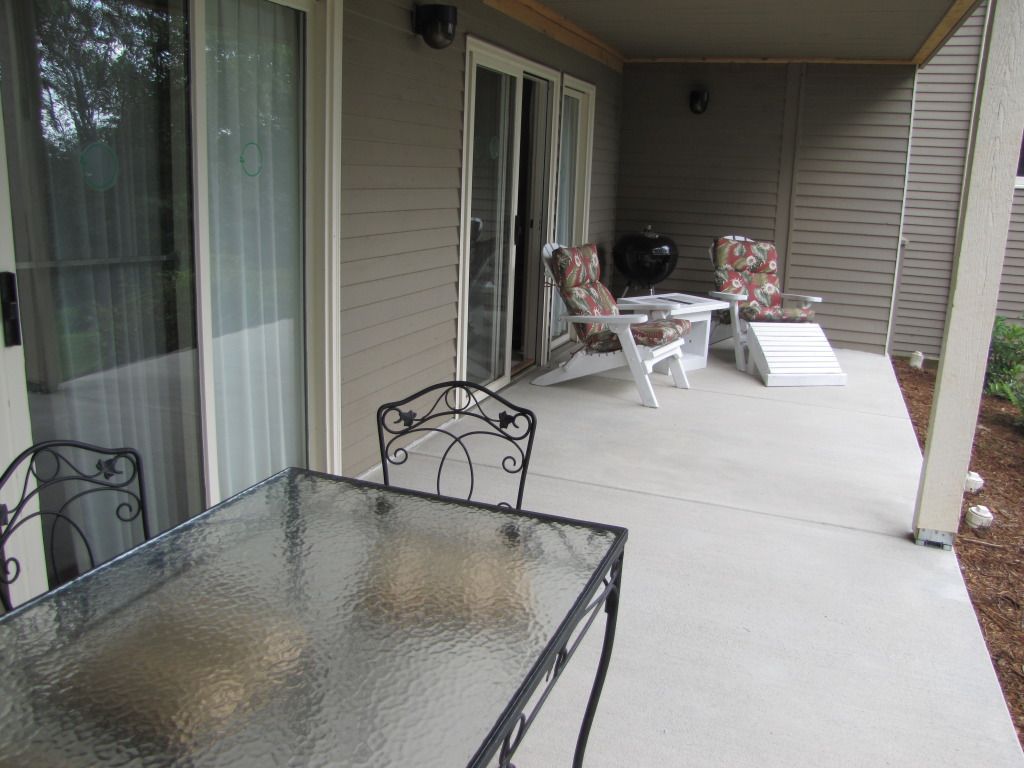 Outdoor sitting area outside of the den and MBR. We had our morning coffee and ate dinner here
.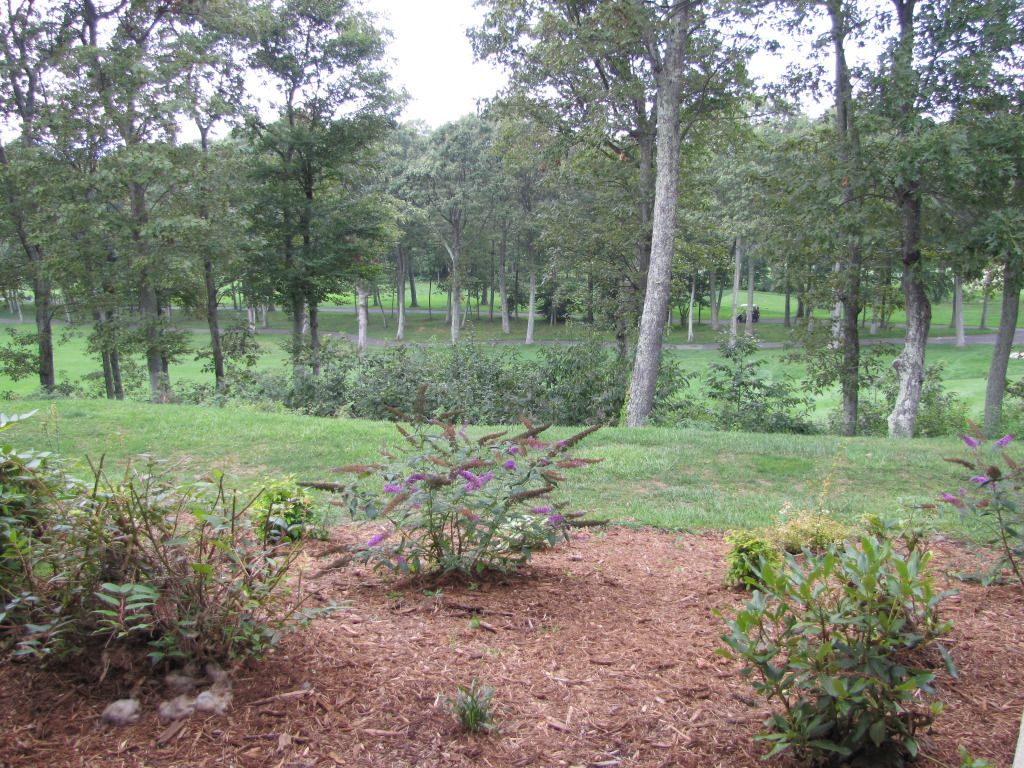 A golf course view is desirable in the summer months. It is where the action is. The fragrant butterfly bushes were a nice touch! We rode around the golf course, and it is very pretty.
The lights automatically come on as you ascend or descend which was a nice feature. The rental # pictured in here is 2055. If you have mobility challenges, you will find access difficult due to the many stairs and levels.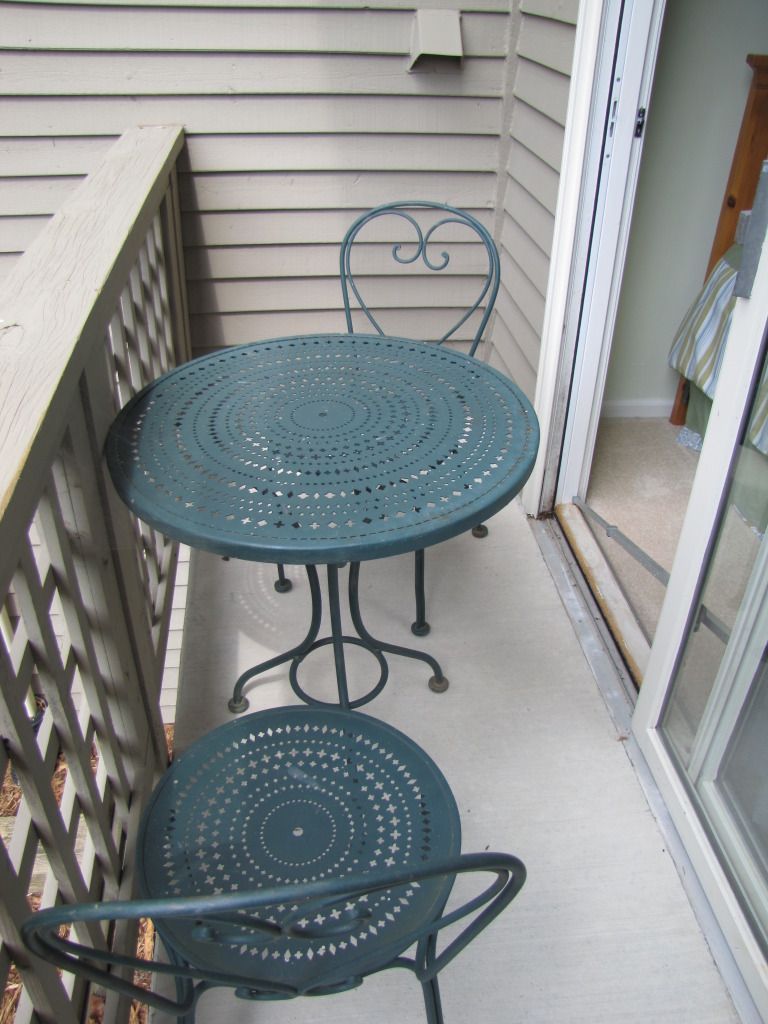 dining area outside the 2nd BR