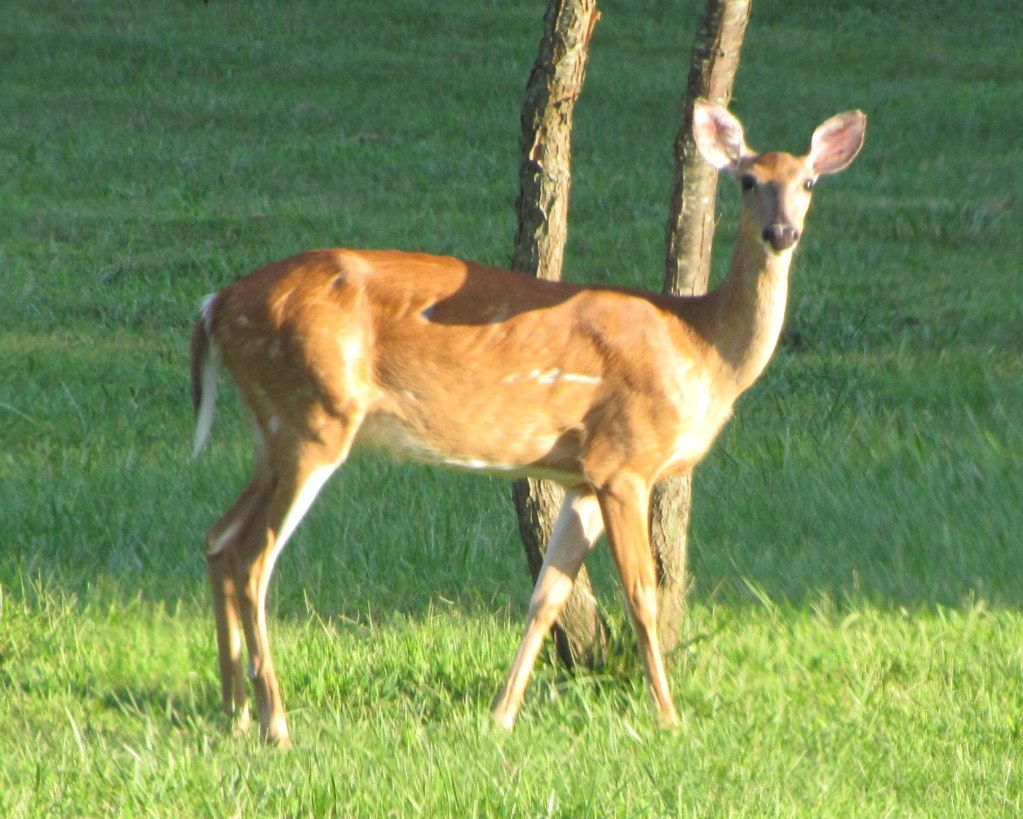 This young doe grazed in front of Clint and me for a long time. She wasn't bothered by our presence at all.
We called to her to get her to lift her head for a picture. Then, she seemed to pose.
Psalms 42:1-2
As the deer
pants for streams of water,
so my soul pants
for you, O God.
My soul thirsts
for God, for the living God.
When can I go
and meet with God?