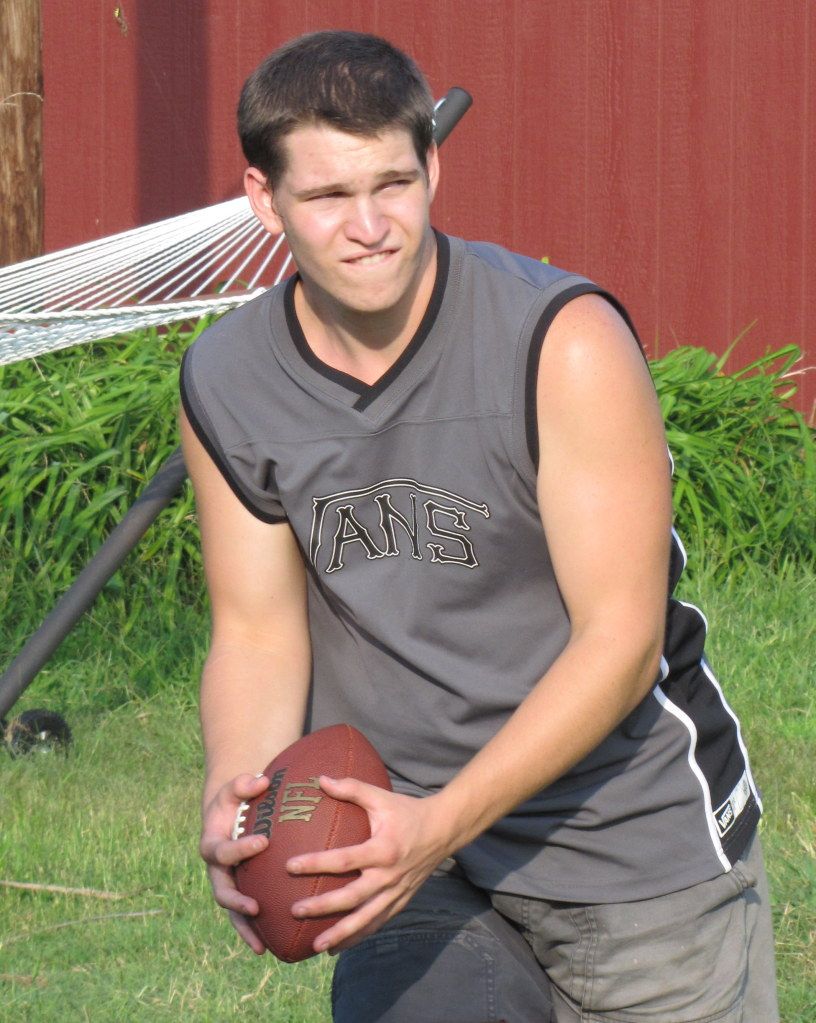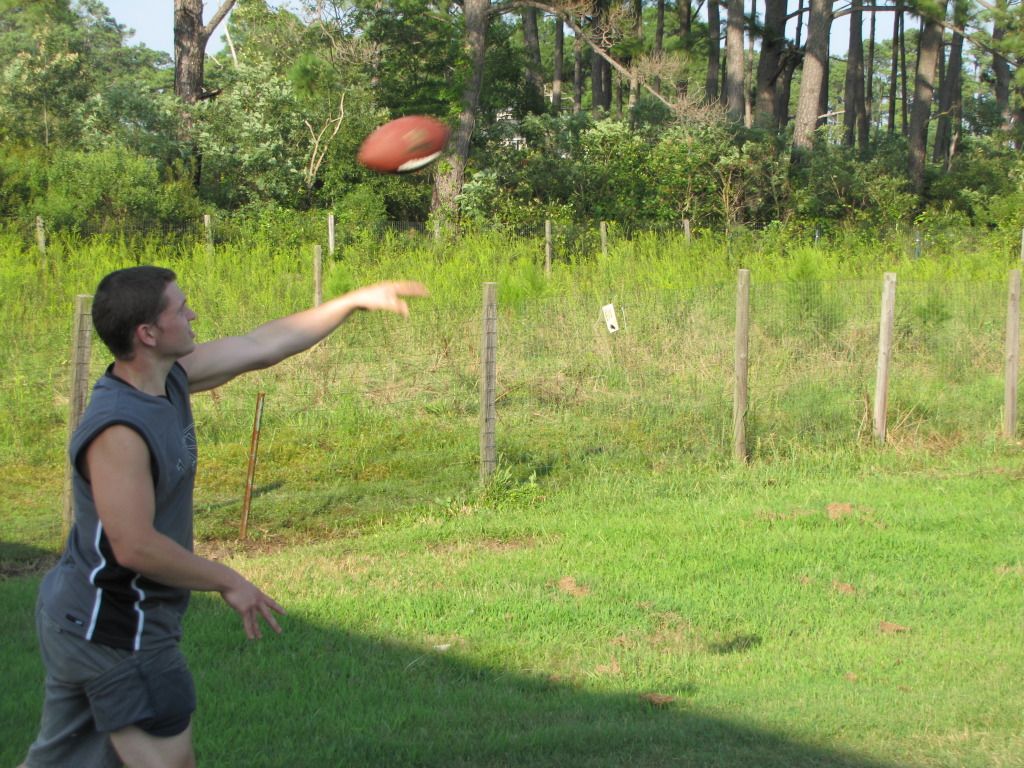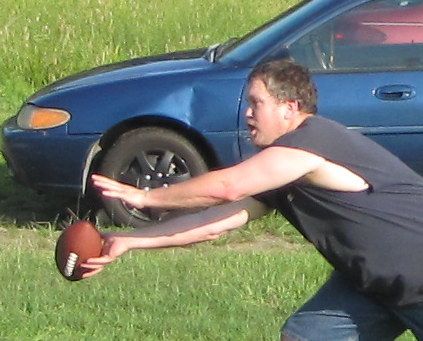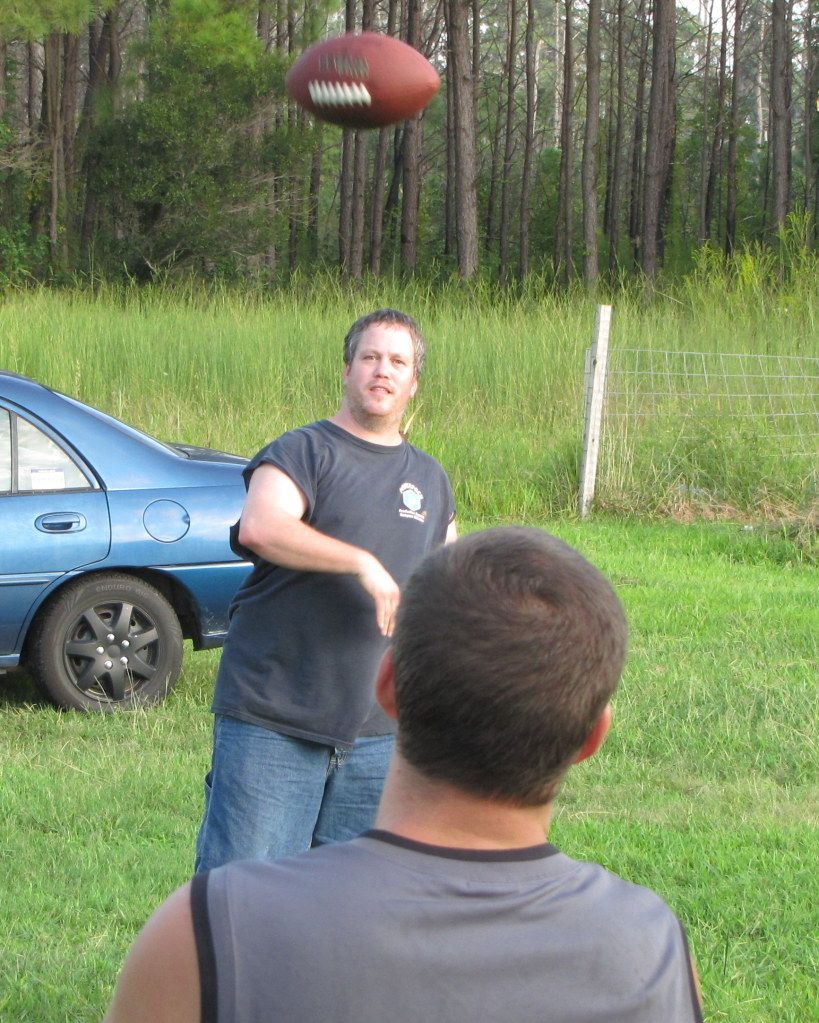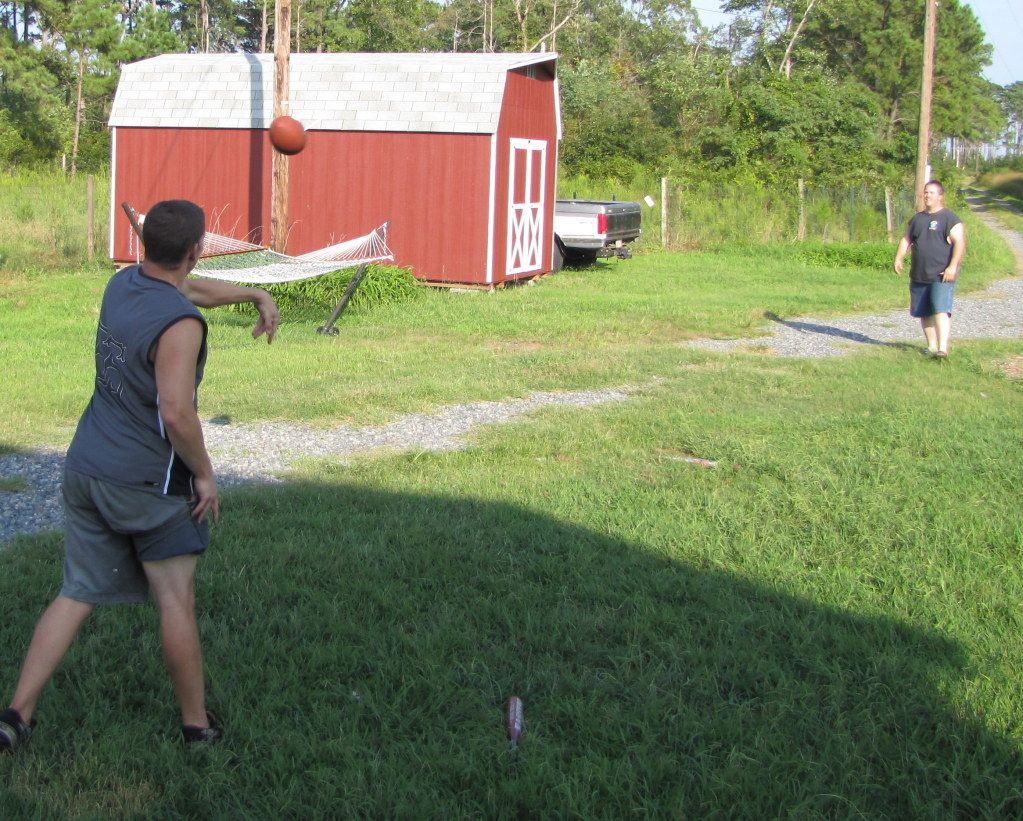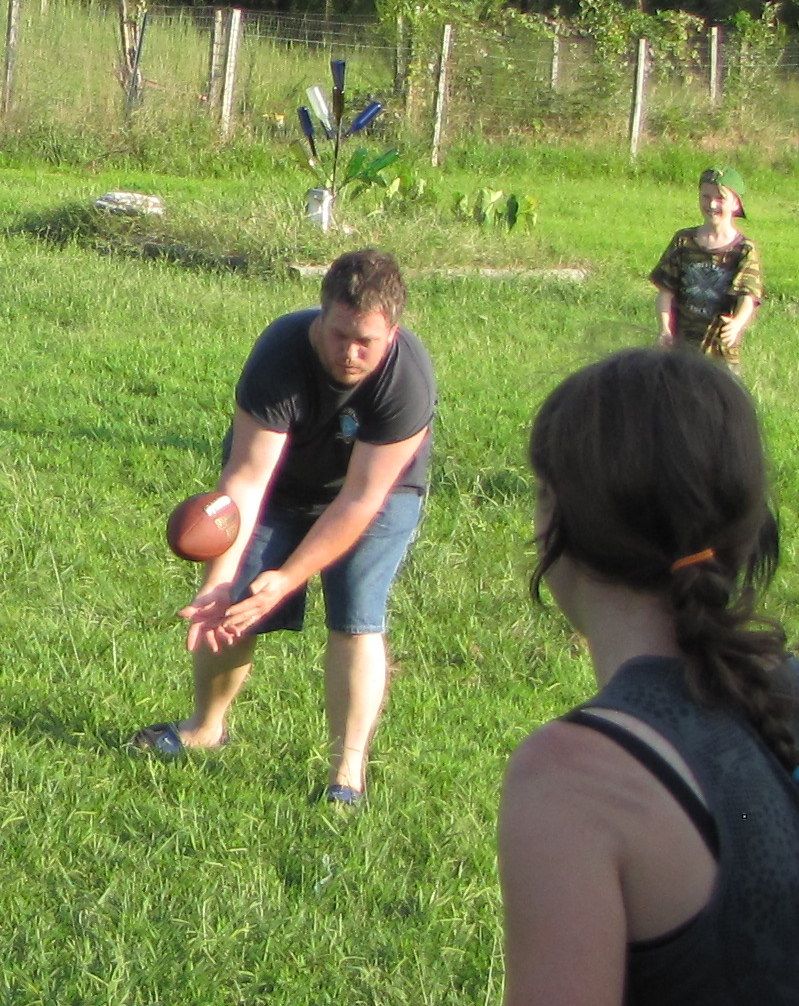 Clint had been working on our back hallway all day when I called playtime.
I think it is very important as a mother to watch over your family and make sure they are getting time in for fun. You can find very affordable sporting goods in thrift stores, second hand sports shops, yard sales, etc. It's cheap entertainment that builds your family through interaction and gives health benefits through exercise and stress reduction.
Note the hand print on Amanda's shoulder. That came from wrestling with her little brothers! I will share those pictures soon.
Phillipians 2:3-4 Do nothing from selfish ambition or conceit, but in humility count others more significant than yourselves.
Let each of you look not only to his own interests, but also to the interests of others.