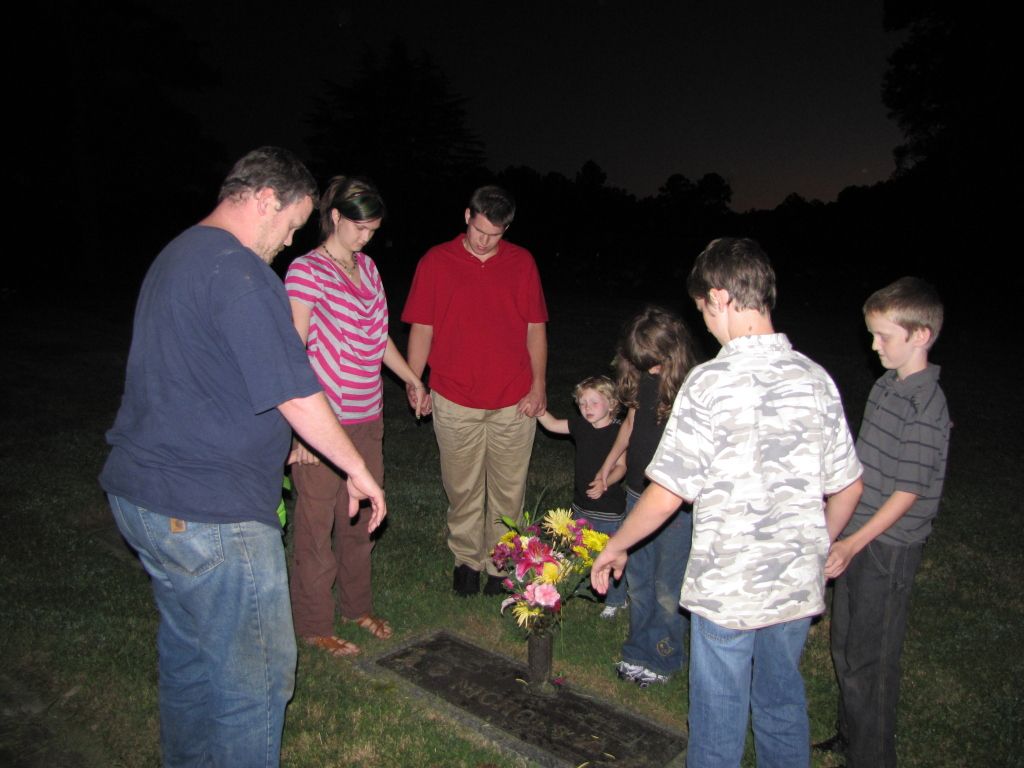 Giving thanks for the gift God gave us through Clint's mother.
James 1:17
Every good gift and every perfect gift is from above, and cometh down from the Father of lights, with whom is no variableness, neither shadow of turning.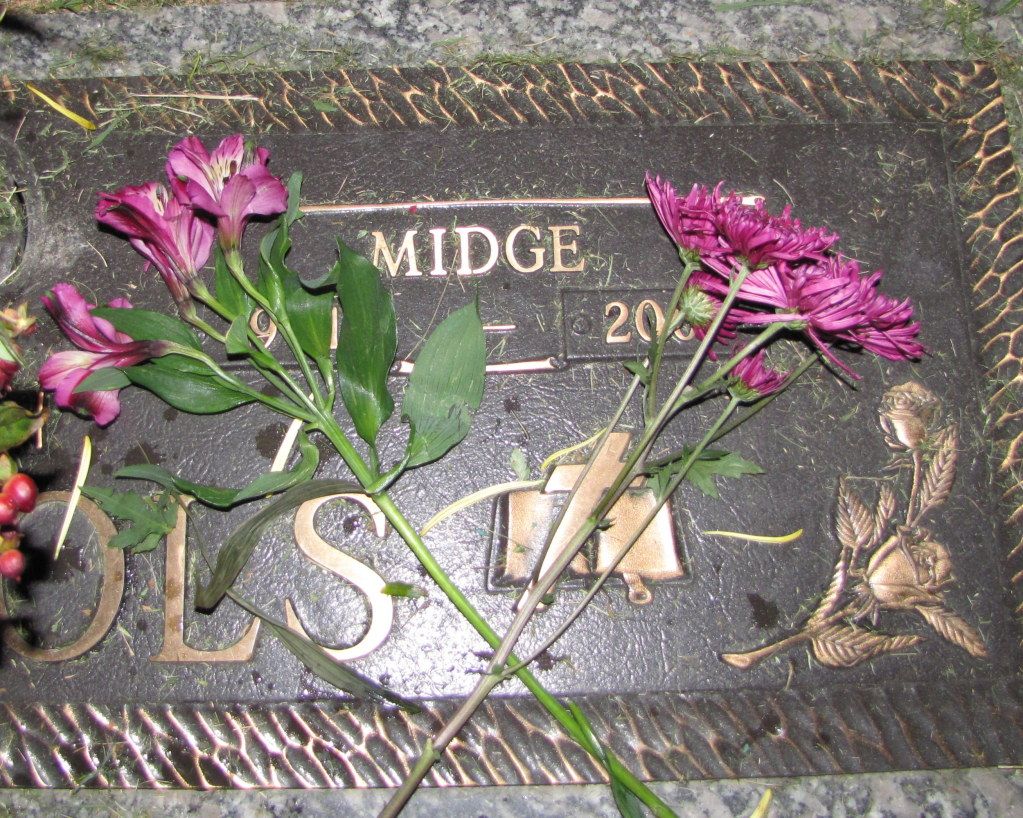 We also thanked God for her birthing Clint and added our bouquet of flowers to the ones already there. While we know leaving flowers do not do her any good, we wanted to give our children a tangible way to show love and honor their grandmother.
Romans 13:7
Render therefore to all their dues: tribute to whom tribute is due; custom to whom custom; fear to whom fear; honour to whom honour.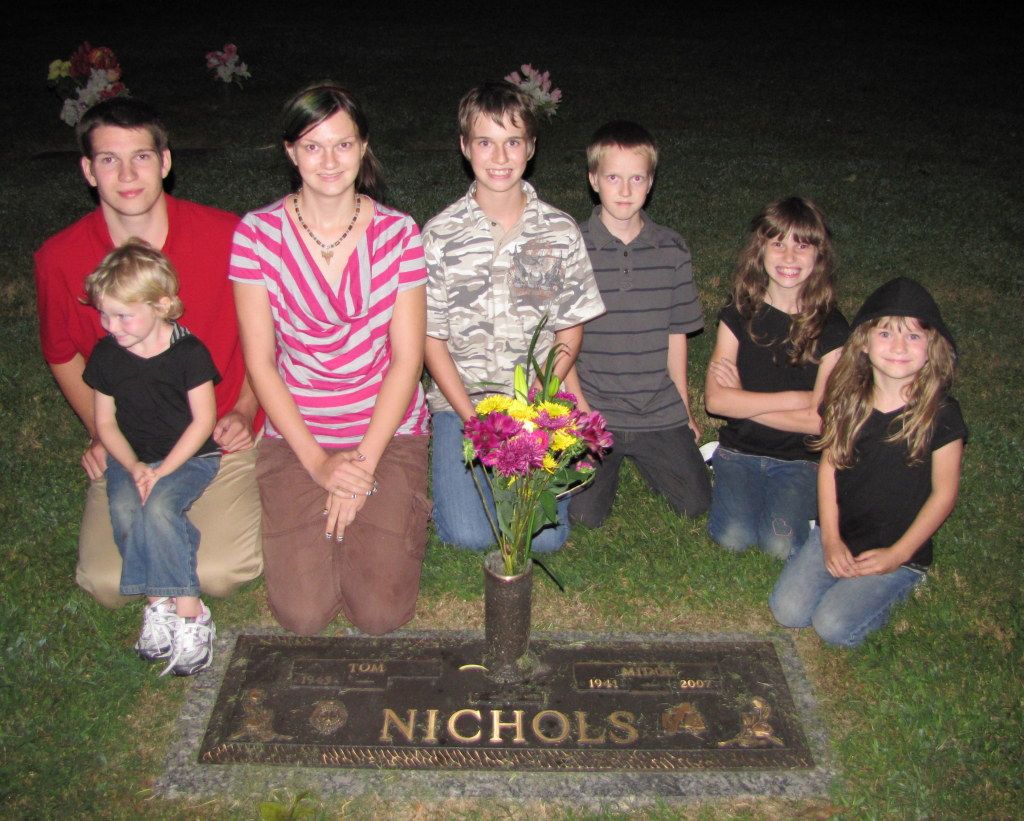 We found good things to say about her to our children so they will have those memories to replace the events of the last year. We can't erase how they have seen family act, but we can give them something good to hold onto.
Philipians 4:8
Finally, brethren, whatsoever things are true, whatsoever things are honest, whatsoever things are just, whatsoever things are pure, whatsoever things are lovely, whatsoever things are of good report; if there be any virtue, and if there be any praise, think on these things.
Our children have been exposed to some
bad examples
of grief lately. We have seen people confuse grieving heavily with depth of love. We took a moment to explain to them that wearing a cloak of sorrow as if it were a badge of honor only seeks to elevate self. It does not glorify God or reflect our faith in His promises.
After the children went to the cars, Clint and I stayed to pray alone. We thanked God for His protection and for His provision. We prayed for blessings on and peace with our enemies. We asked Him to forgive us where we have failed Him in this journey, to keep us from resentment and bitterness, and to enable us to pass down a tremendous legacy of His love.