It was kind of dreary on the day we visited, but we enjoyed walking around. We had it mostly to ourselves. We wanted to see if it was worth making a trip back with the children. We decided it is much like a park near our home.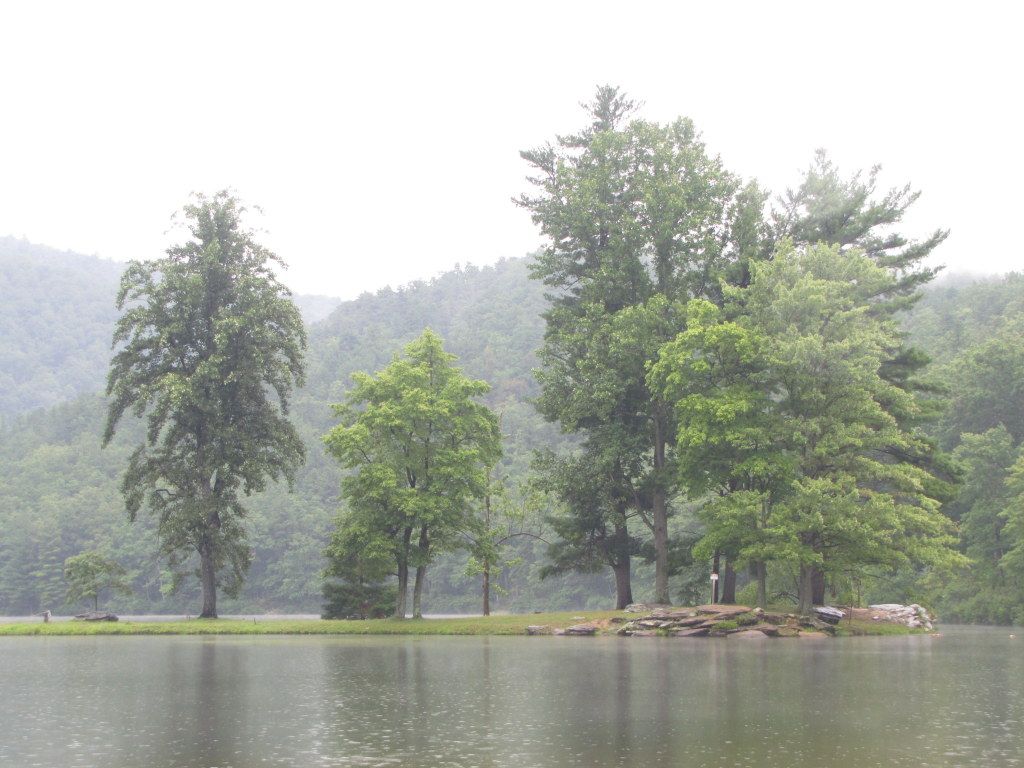 the island in the lower lake
We had a good time with the octogenarian in the gift shop who said "I'd like to keep you two around! You are a lot of fun!" We thought she was fun too! She and her husband volunteer at the lake.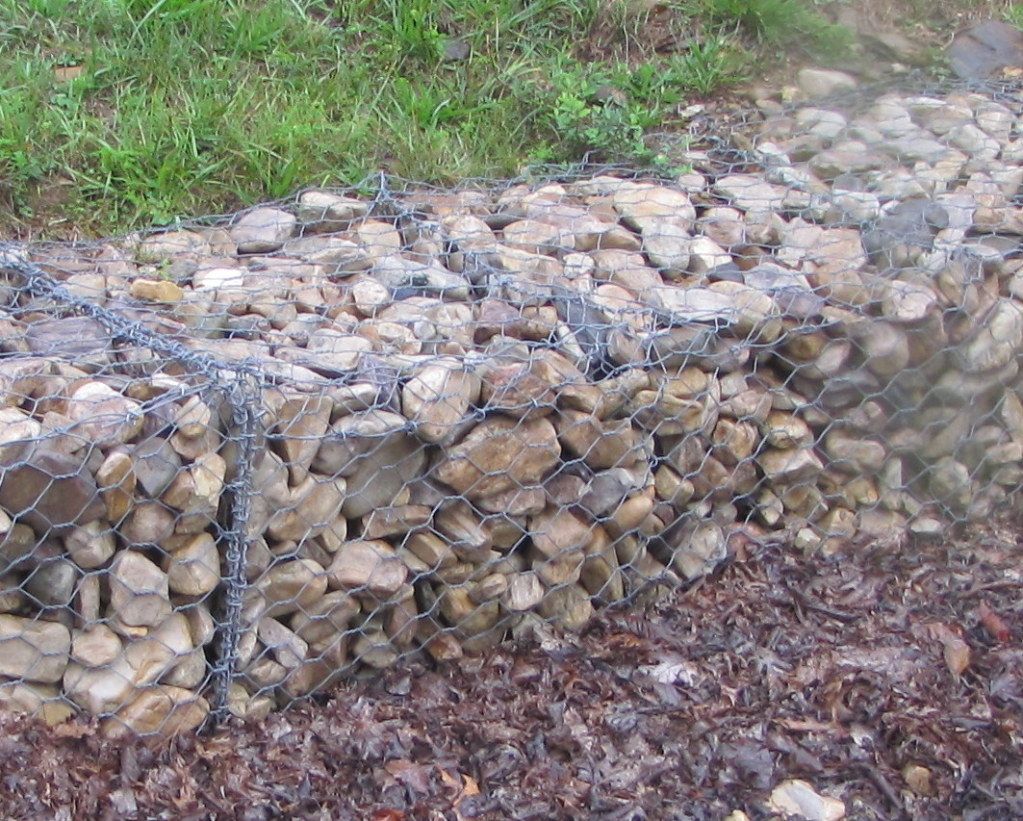 retaining wall at the upper lake built out of rocks in a wire cage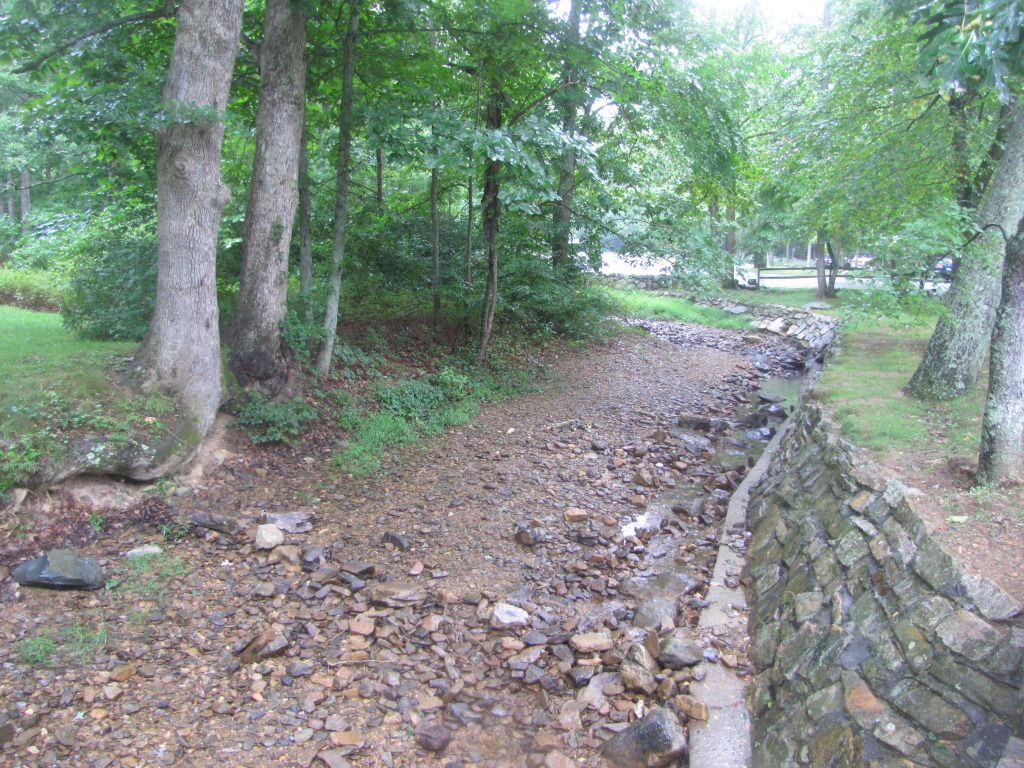 dry river beds due to the lack of rain
This is the first time I have visited the mountains of Virginia and not seen water flowing.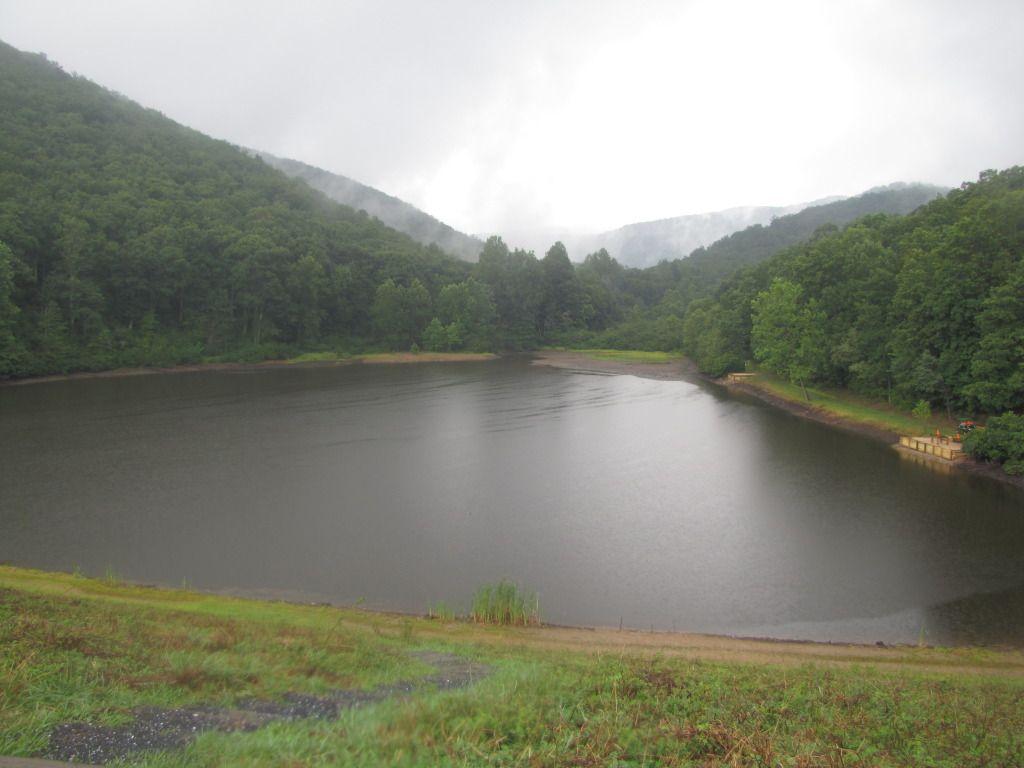 upper lake during a light rain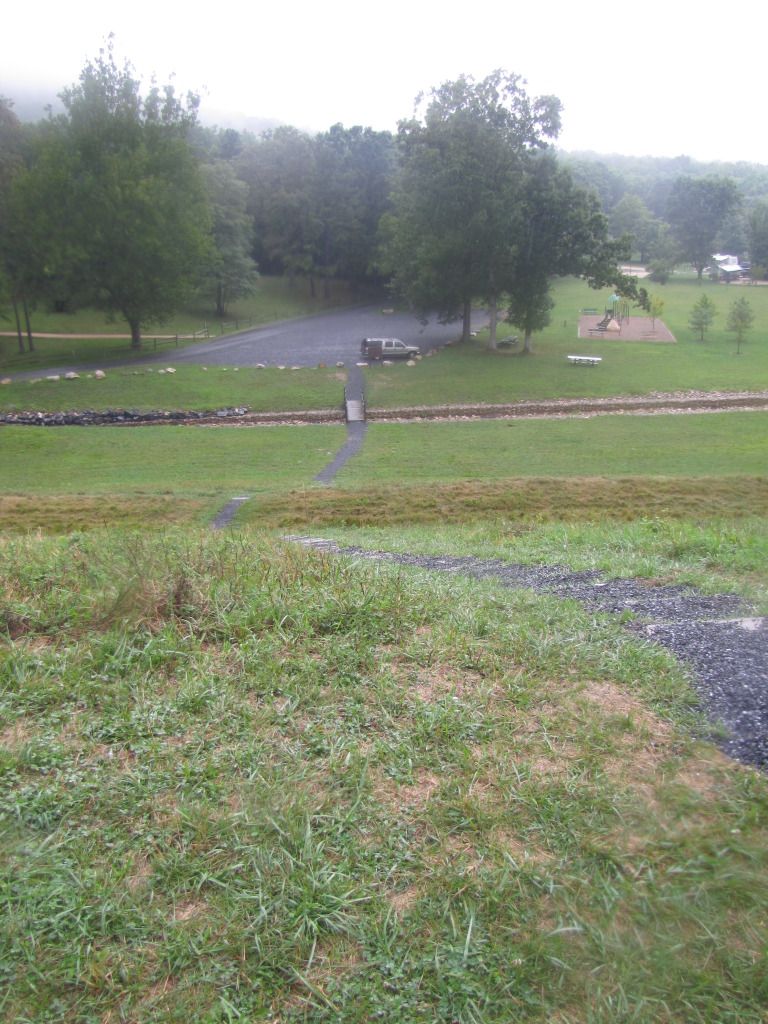 our truck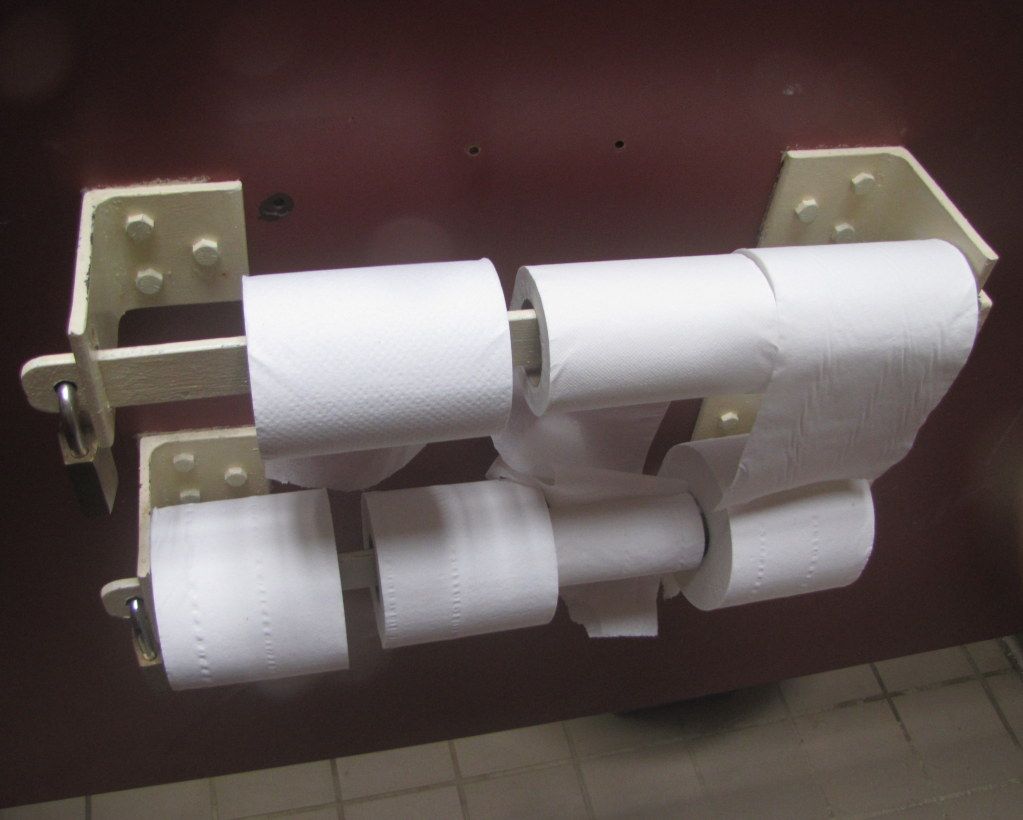 locks on toilet paper
Evidently tp theft is a problem. :0)