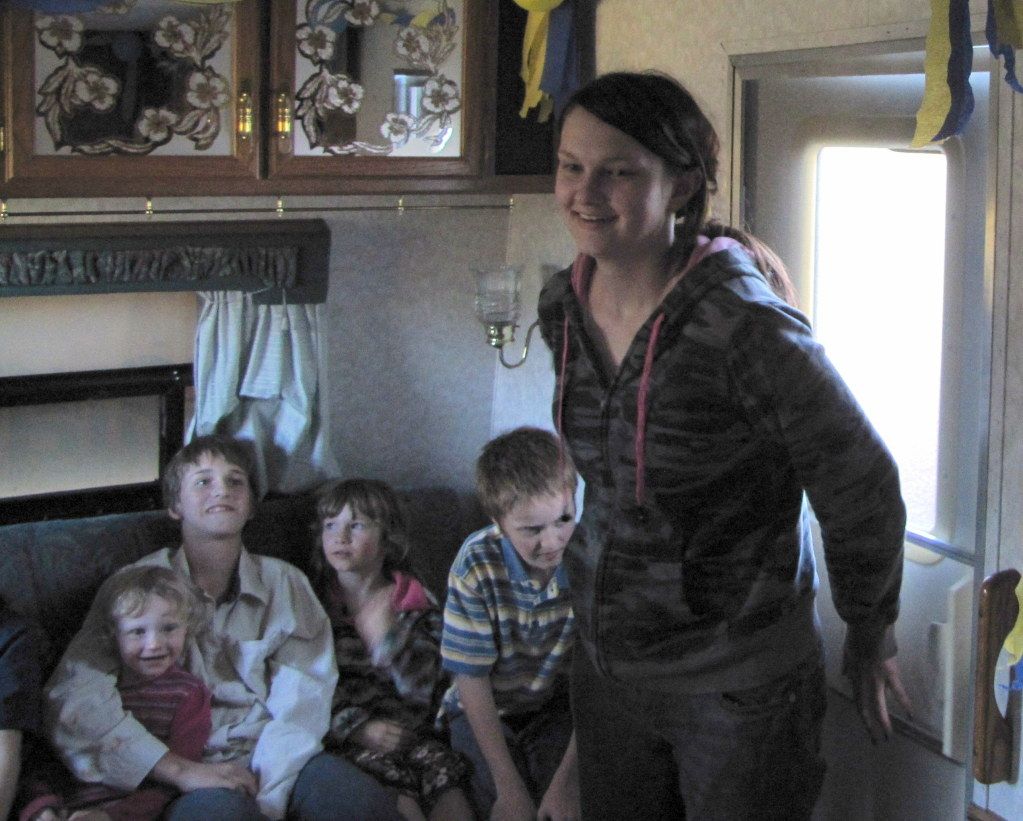 Amanda said she "could tell" when we were going to have a birthday party.
She wasn't suspecting this one!!
The first thing she said was "UH!! You got me!!!"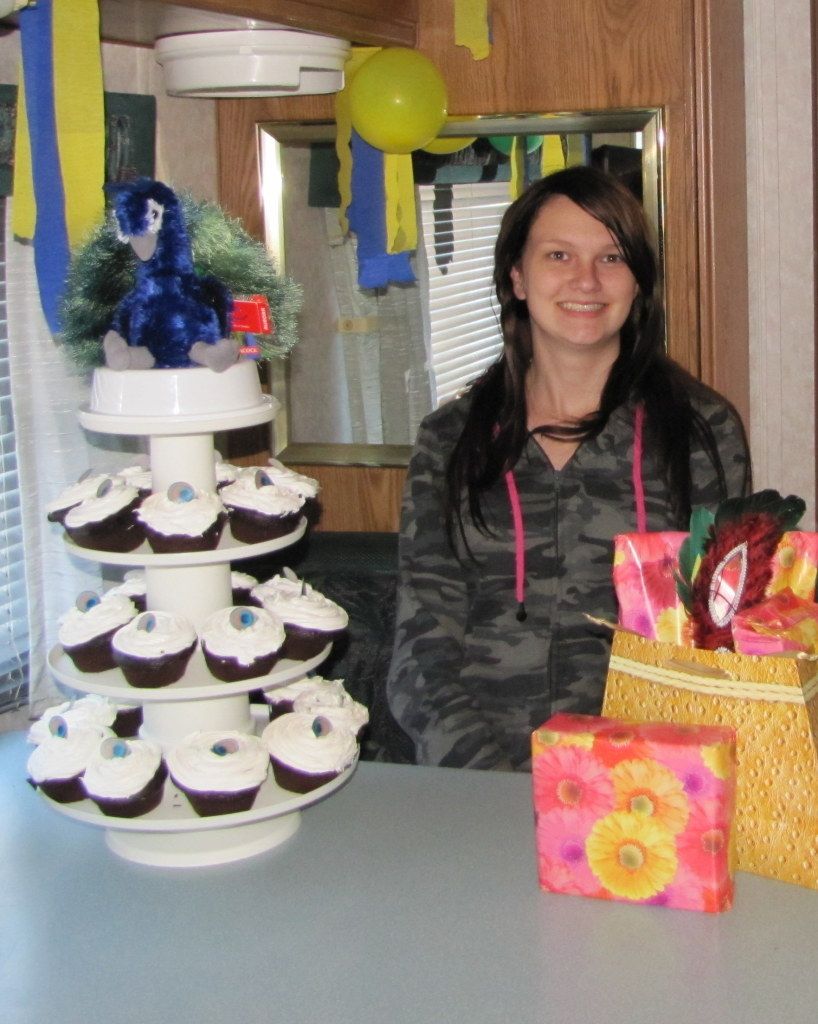 Her birthday was peacock themed.
Instead of decorating the house, we decorated the inside of our travel trailer.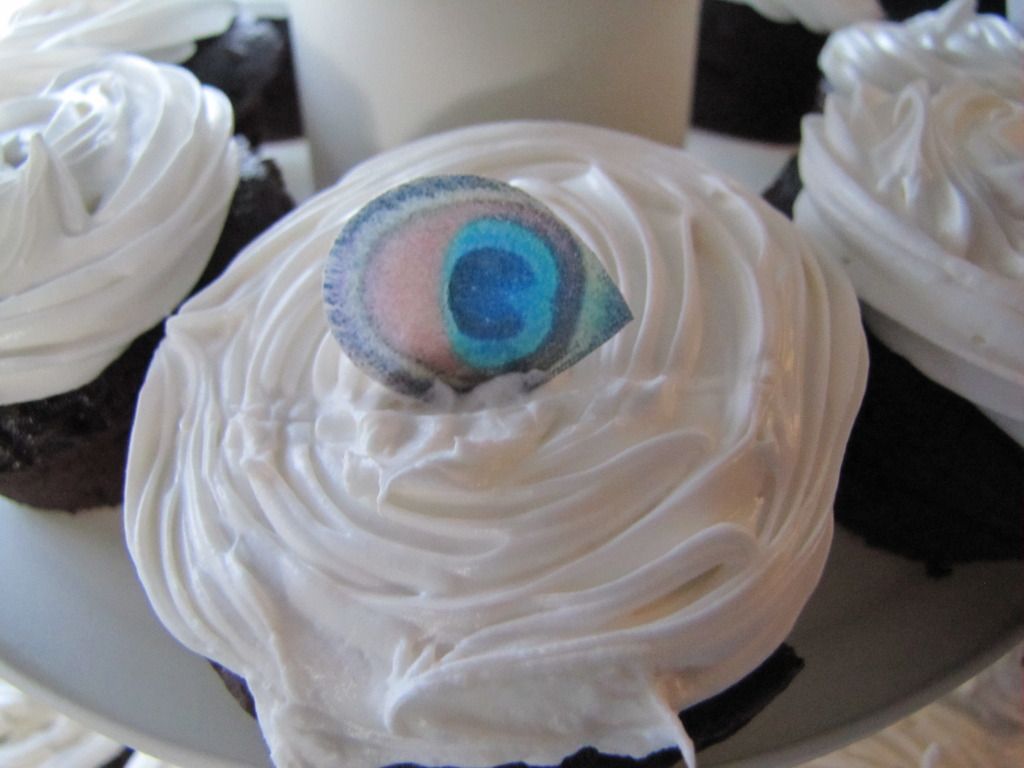 These are edible, hand painted peacock feathers.
I bought the
mini ones
by mistake, but there are
large ones
too.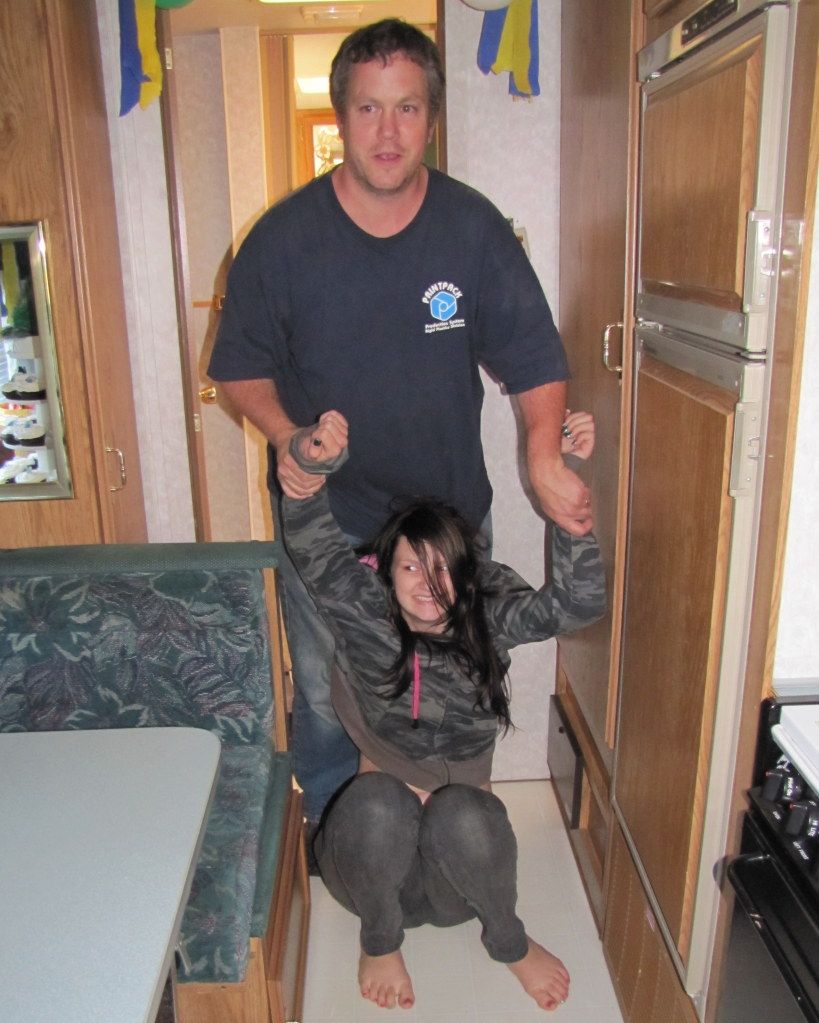 Time for 18 birthday swats!!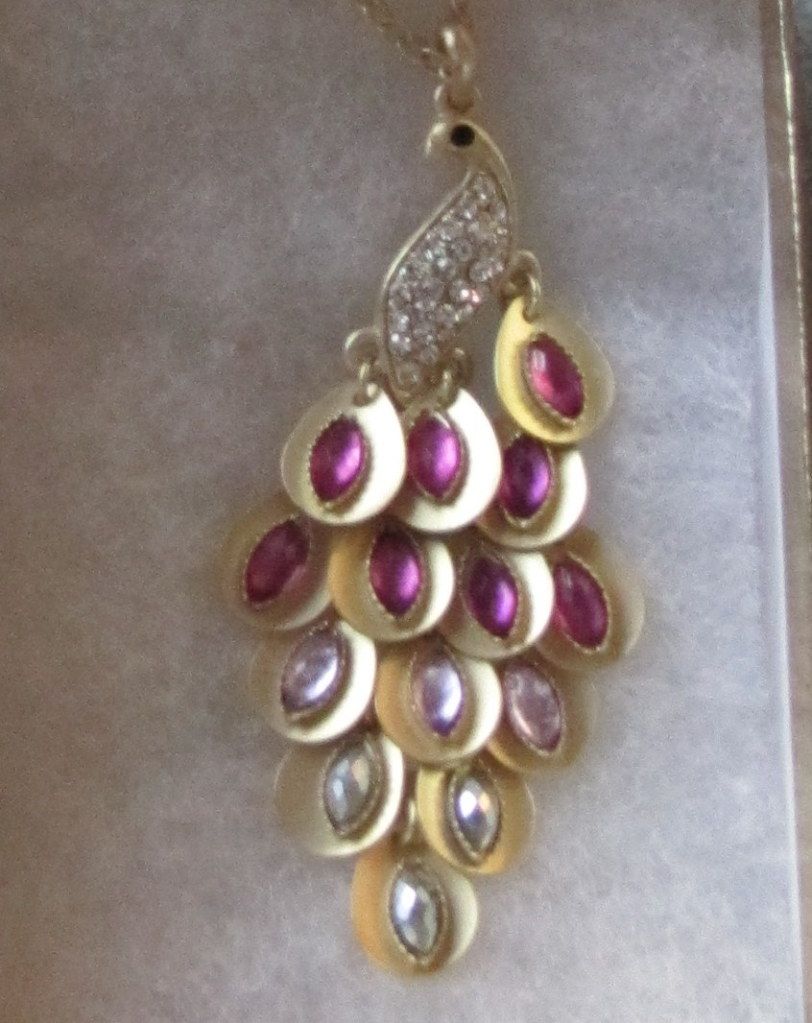 I knew she'd like this!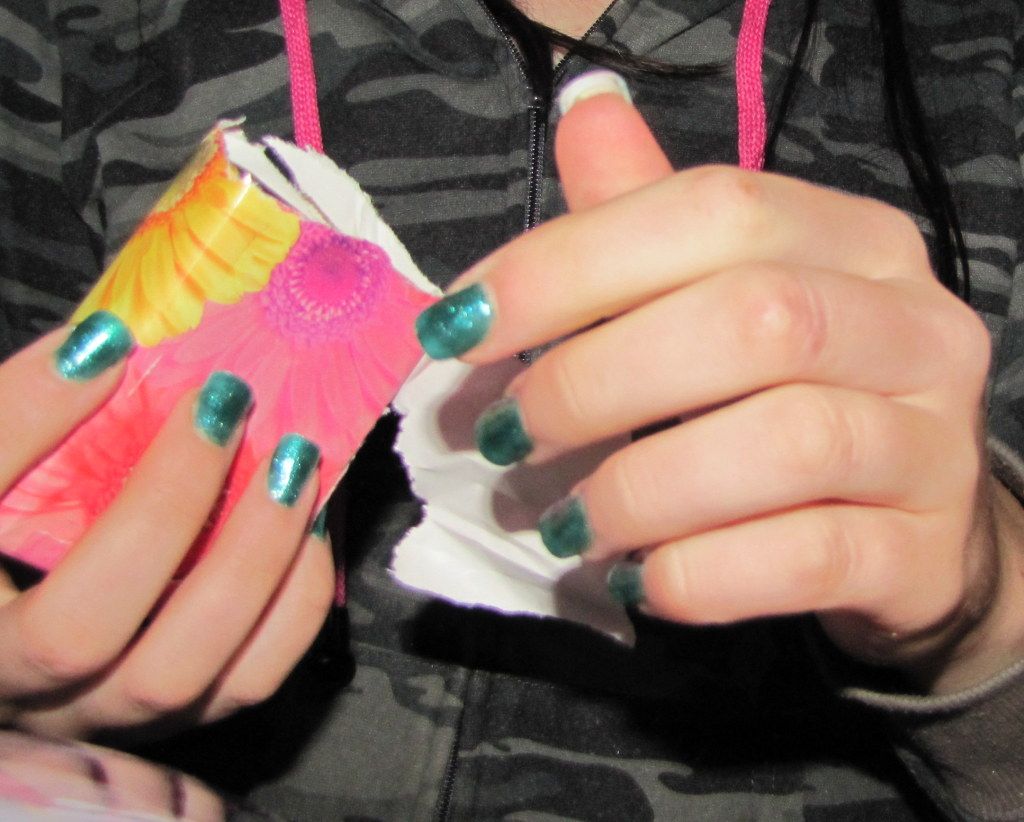 manicured nails with the camouflage jacket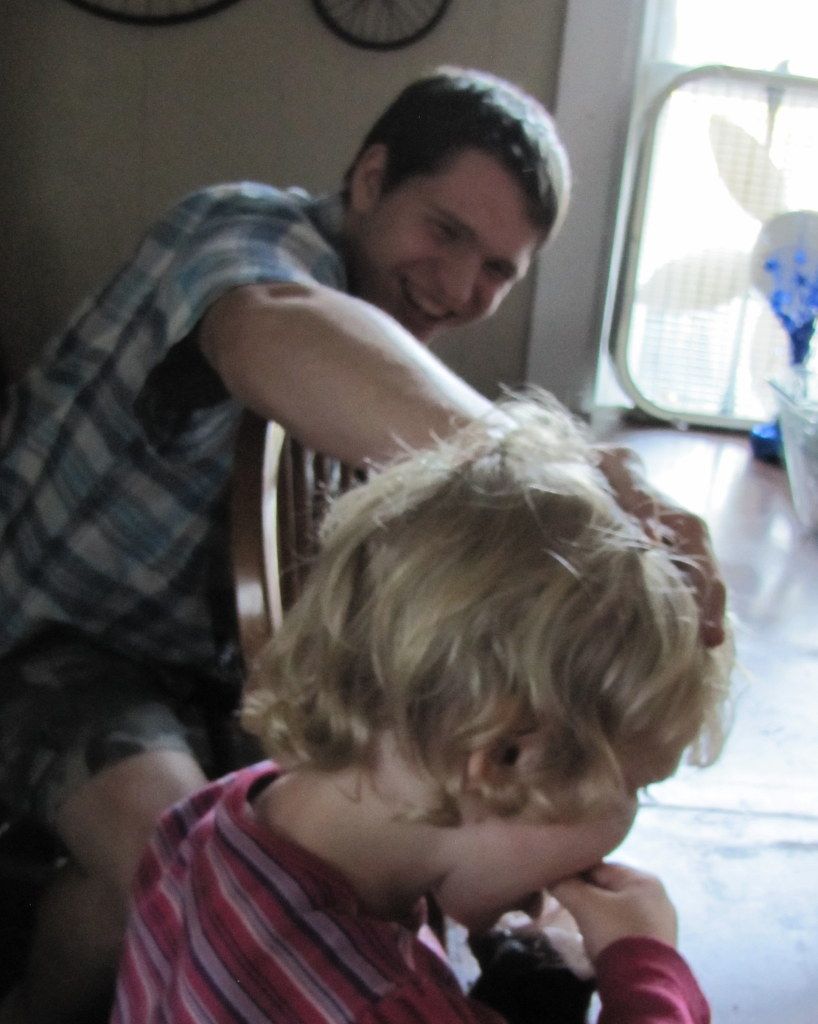 I caught Brandon messing with Hannah.
He'd push on her head like he was going to put her face in the cupcake, and she'd giggle hysterically!
She didn't let it stop her from eating though!