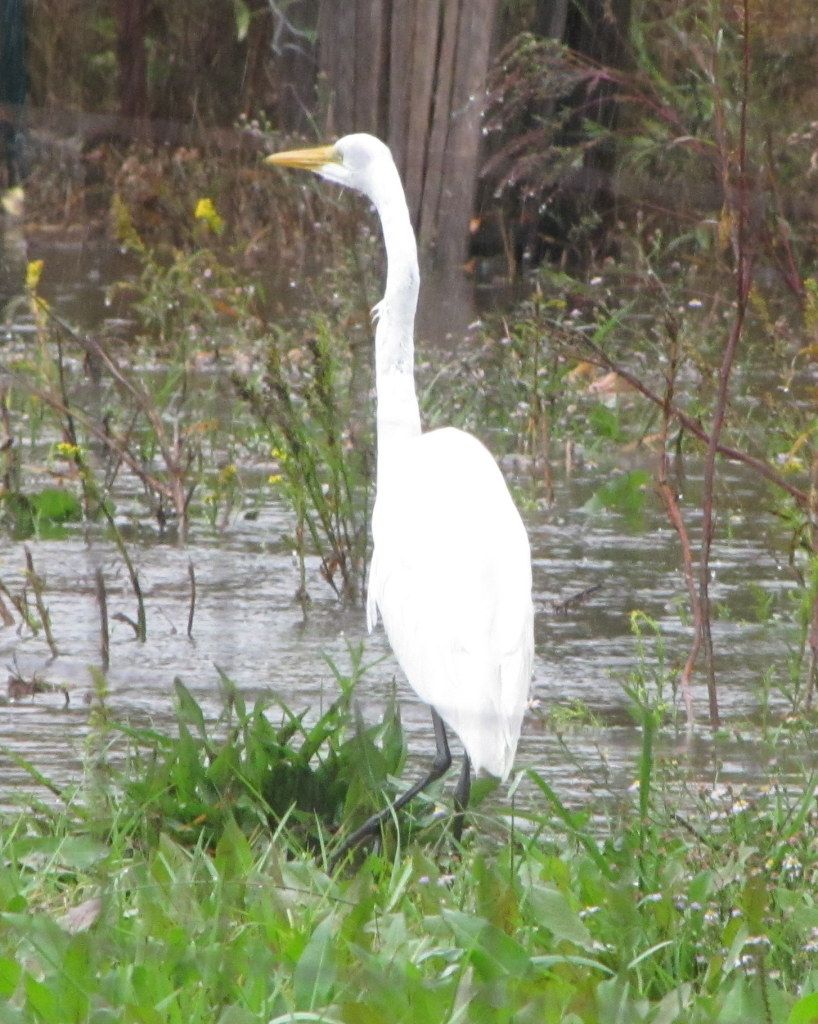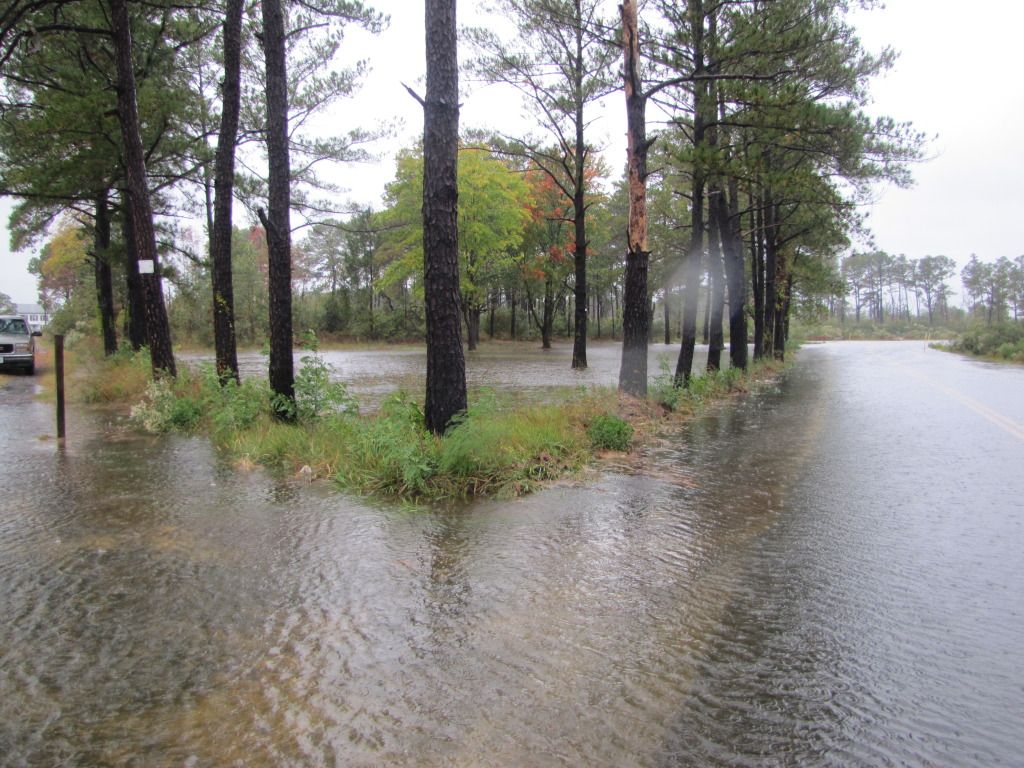 The road during yesterday's high tide. I did not go out there during today's which was a bit higher.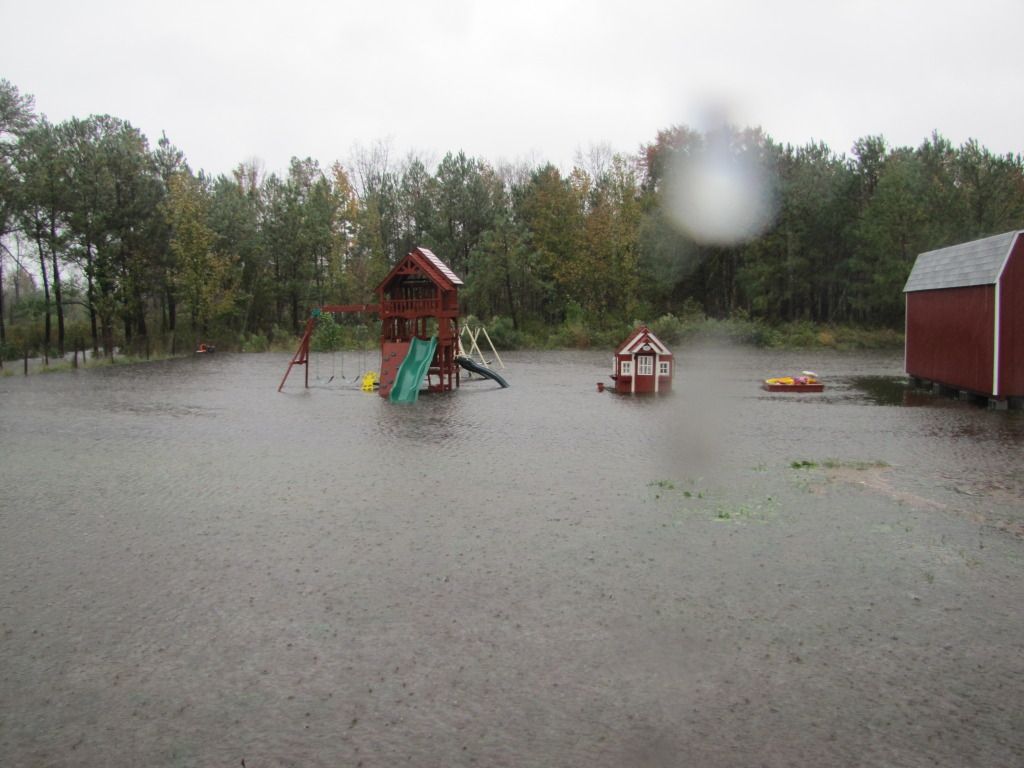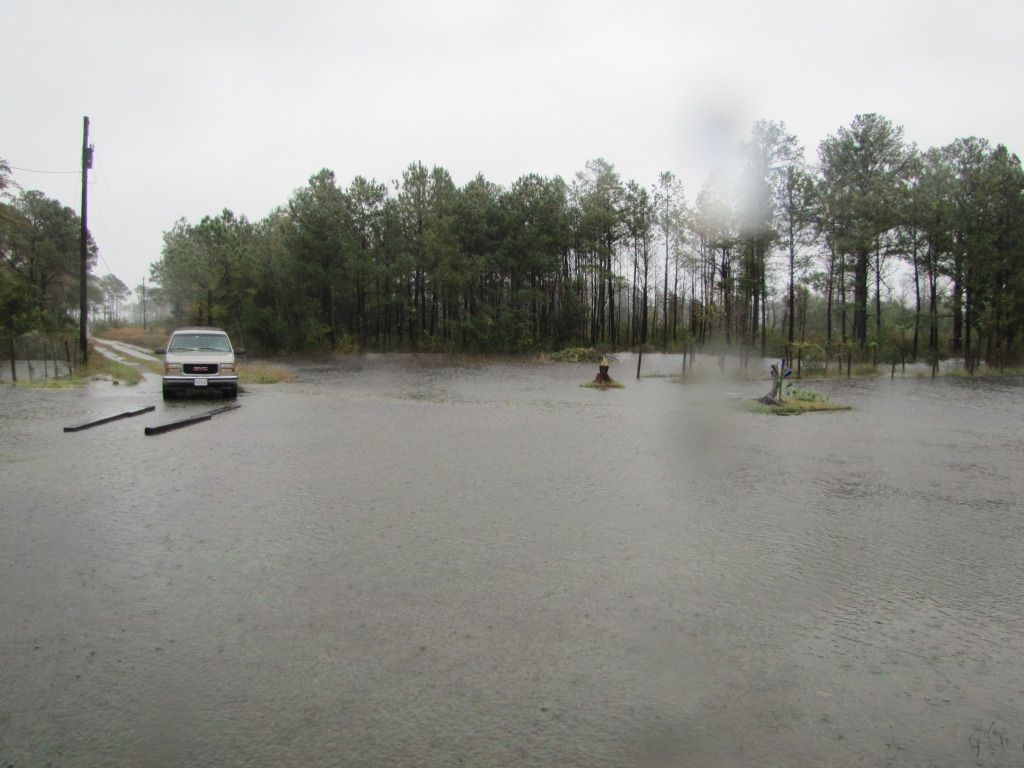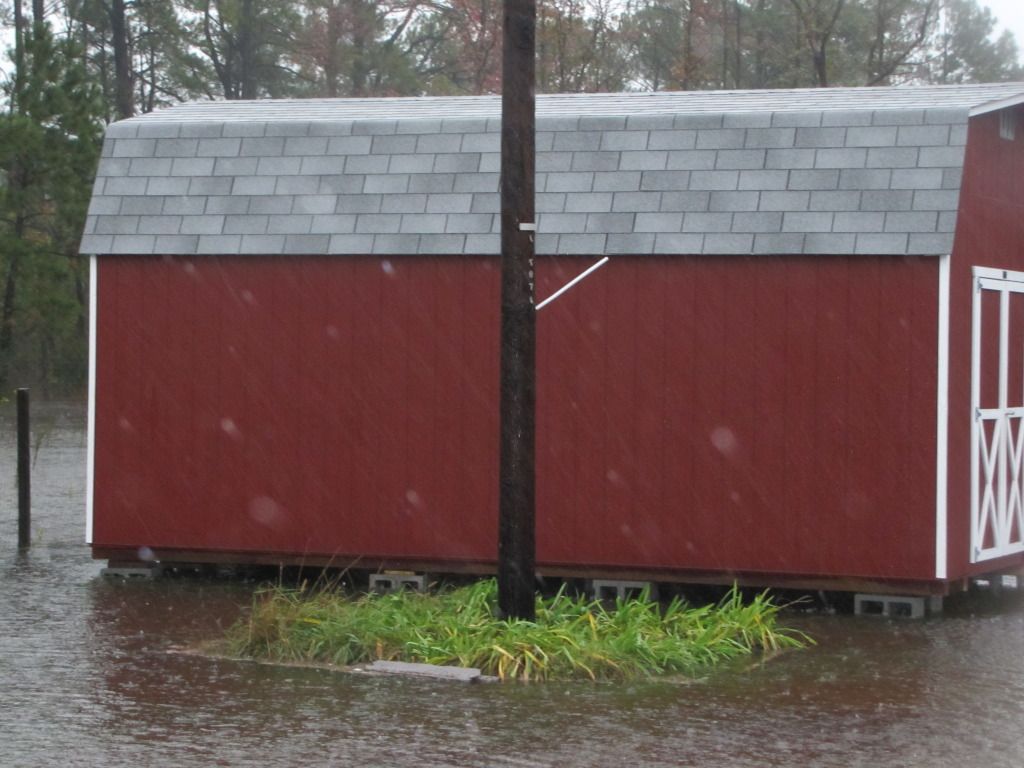 This shed sits on two cinder blocks. Clint plans to raise it a little higher.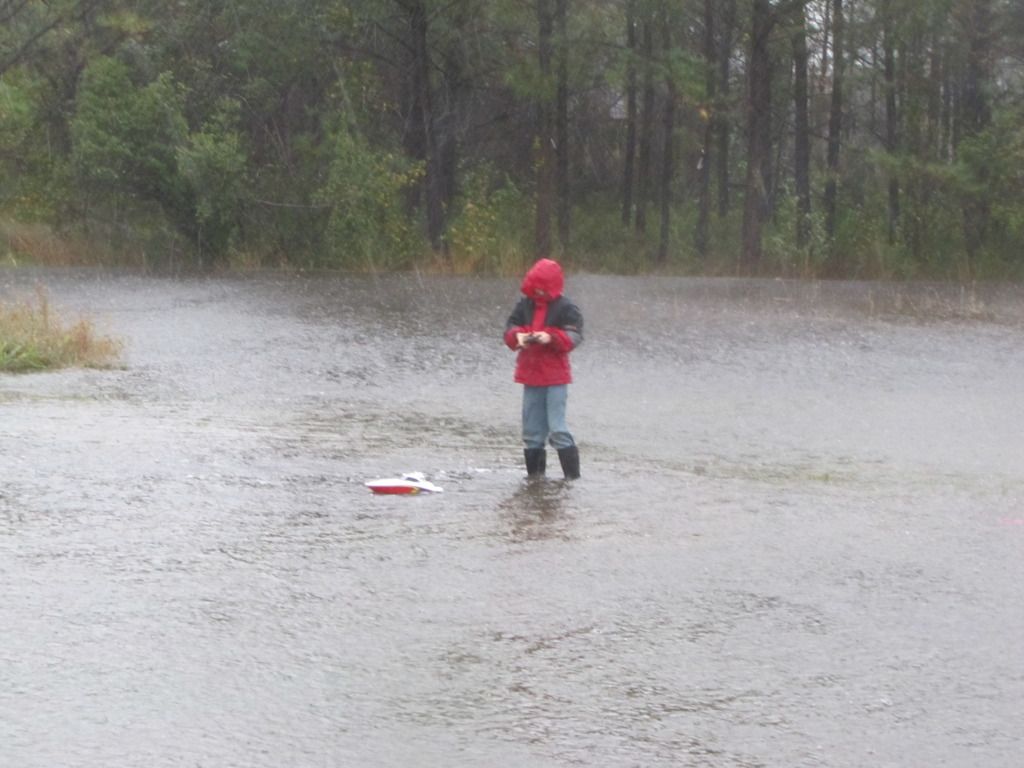 Caleb asked if he could go run his RC boat in the front yard. It wasn't very windy, so we did!
Thank you for the concern! We are doing great with this storm! We had a little flooding, but no critters were harmed or property damaged. The water would have to have been 1.5 to 2 feet higher to get into our home. After Hurricane Isabel flooded our home, we prepare for all storms now with the motto that it is better to sit back and relax knowing we did all we could than to have to watch and worry. So, we've been pretty relaxed with this storm. The tides and wind were much less than originally predicted. At one point, they were telling us to expect 50+ mph sustained wind with gusts up to 80 mph. Thankfully, that didn't happen!
Besides the Great Egret, we also have a wild critter under the house. I only caught a glimpse of it as it shot under the house, so I am not sure what it was...maybe a young groundhog? All I know for sure is that we gave each other a good scare!