Someone's car washes off the road in our neighborhood every strong storm.
It doesn't matter if they made a bad decision or not. They suffered a loss, and we should have compassion for that. We all make poor choices now and then.
We leave our gate open and our outside lights on during a strong storm in case someone needs us.
A clever neighbor used cribbing to protect their RV.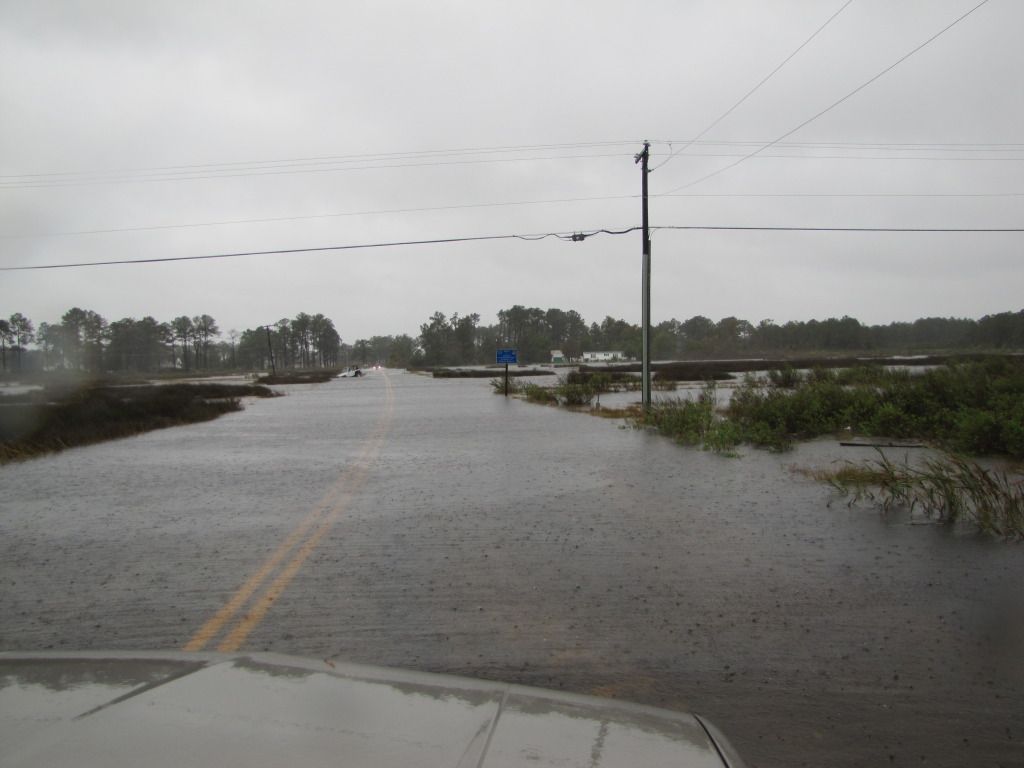 The Jeep is in the distance on the left hand side of the road.
This is low tide.
You should avoid flooded roads. If you must drive in an area prone to flooding, know the tide cycles and times. Understand these times are best guesses, not an exact science. Take a vehicle with clearance. Know the roads: we have a creek running under one of ours, and it is DEEP on both sides. Know the power and speed of a current. It only takes a few inches of fast moving water to carry a car off the road. Stay to the highest part of the road. Be patient. Take turns for the high part of the road. Don't create a wake when there are houses with water any where close to it. Your waves send more water into their home! We had a neighbor who flooded not from tide level, but from the waves of vehicles. Don't create a wake. Please be considerate.