The pictures are blurry because they are from my cell phone, but I thought you'd enjoy learning the secret of how Clint stays so strong...
A small gift I had for Amanda's Christmas arrived. I was showing it to Clint when she came into the room. She saw it and, of course, immediately wanted it. Clint is always up for horseplay with the children. Knowing he'd not mind, I winked at him and said "OK, if you can get it from your Daddy, you can have it."
IT WAS ON!
When you own horses, you learn that if you control the head, you can control the beast.
You can see him being patient as he lets her try her best.
Her Daddy is smarter than a horse!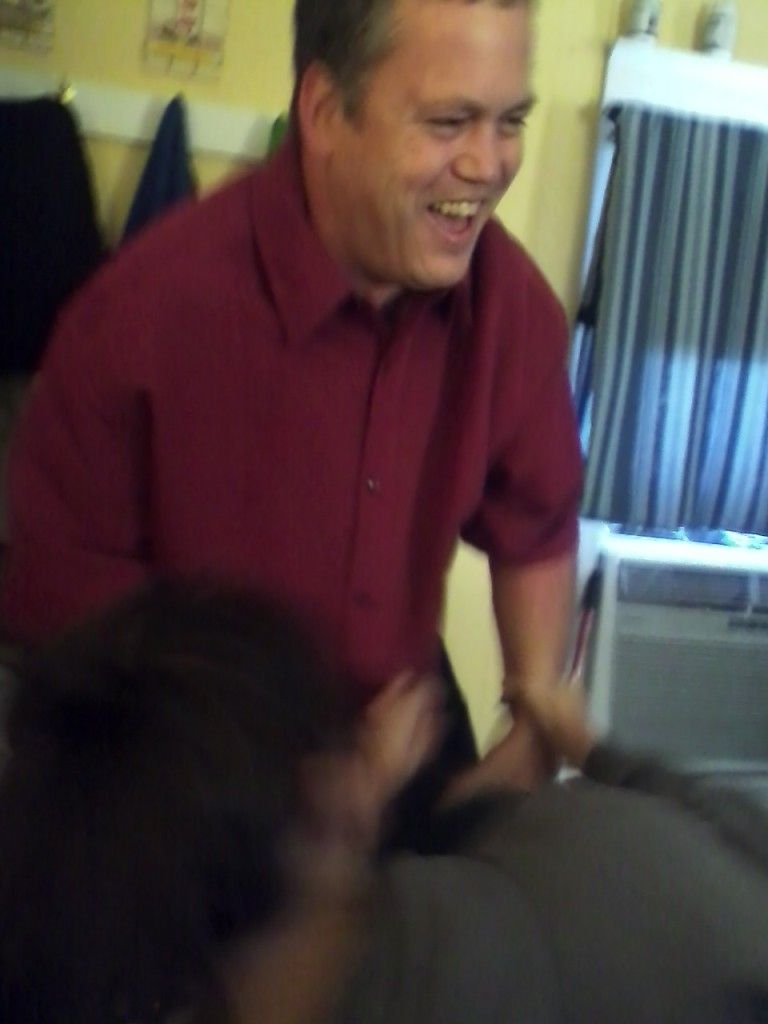 The joy is better for him than the workout!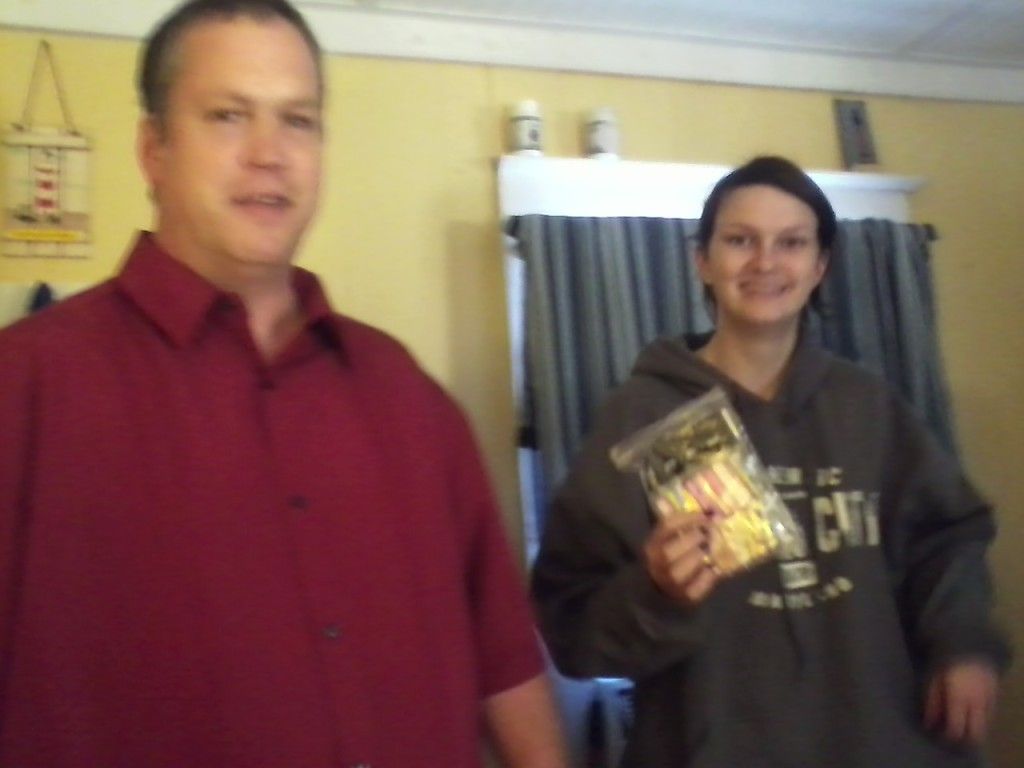 He gave it to her after about 15 minutes because "She is pesky!"
Multiply that by seven, and you will know why Clint is so strong and quick!