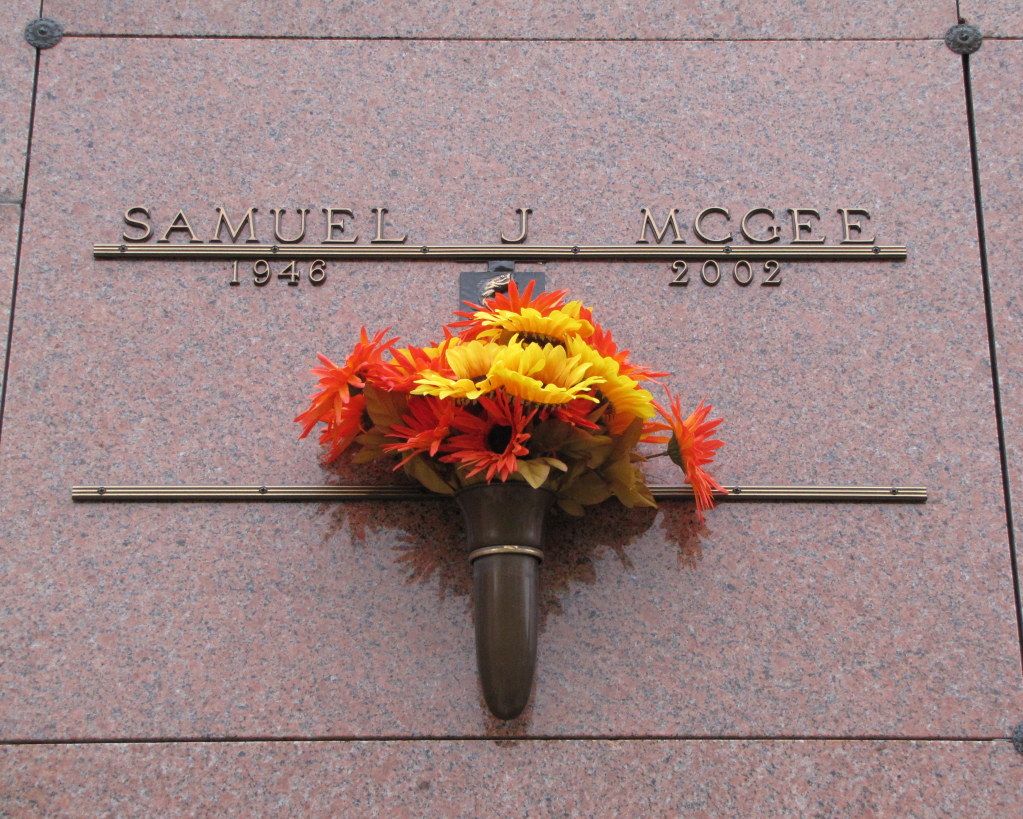 My Uncle Sam was a fun loving man who enjoyed life and loved his daughter very much. I have so many fun memories of him. Fishing was his passion. He won many trophies and prizes for his fishing abilities.
Uncle Sam took his grandson fishing. Another boater was not following waterway rules and a collision at high speeds was unavoidable. Rather than try a futile evasive maneuver, my uncle turned the boat so that impact would happen on his side to protect his grandson who was sitting on the other side of the boat. The man who caused the accident witnessed this. My second cousin was kept safe, but my uncle died.
I am thankful for the example Uncle Sam set of Christ's love. I am proud to share this story with my children and tell them of their great uncle's bravery and selflessness.
Romans 5:8 But God demonstrates his own love for us in this: While we were still sinners, Christ died for us.