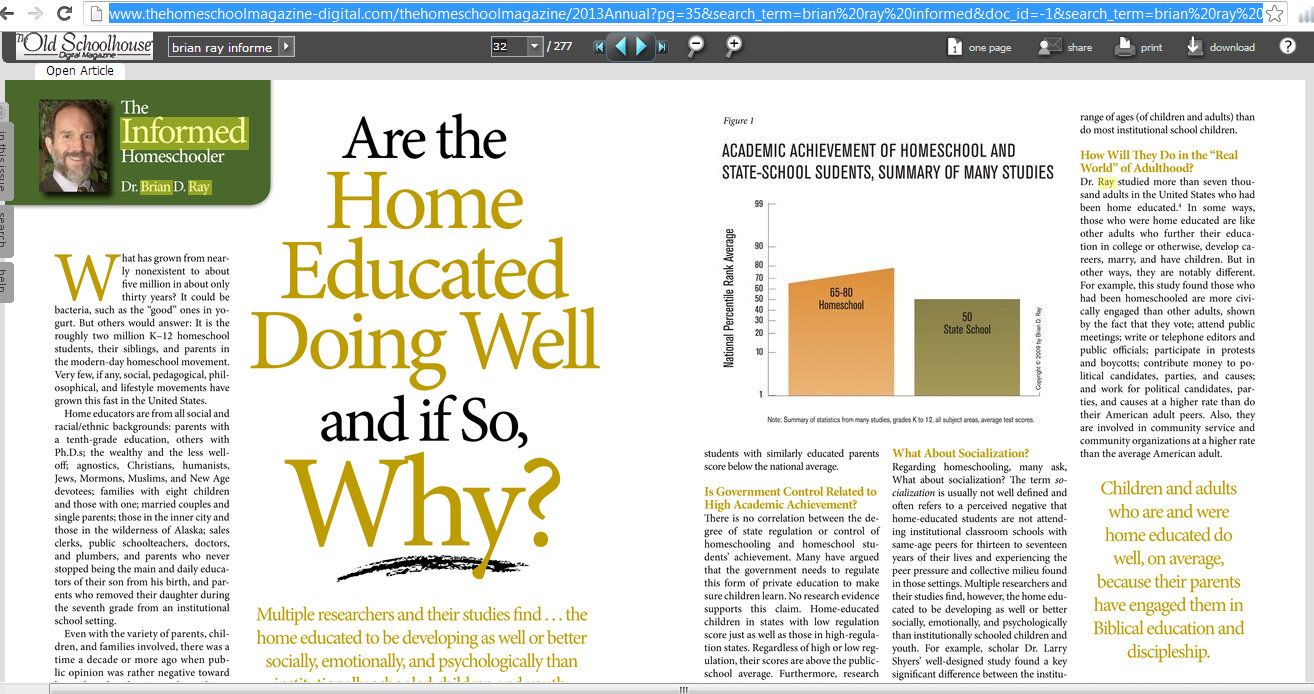 This is a copy of the 277 page 2013 Annual Print Book from The Old Schoolhouse Magazine which is a homeschooling publication. When you click this link, you will go directly to the article. From there, you can access other pages with the drop down menu at the top.
The table of contents starts on page 4.
I share this link to help answer some reader's questions and to introduce them to an invaluable homeschooling resource.
In addition the magazine, you can sign up for their free TOS Newsletter and join in the free monthly homeschool webinars.