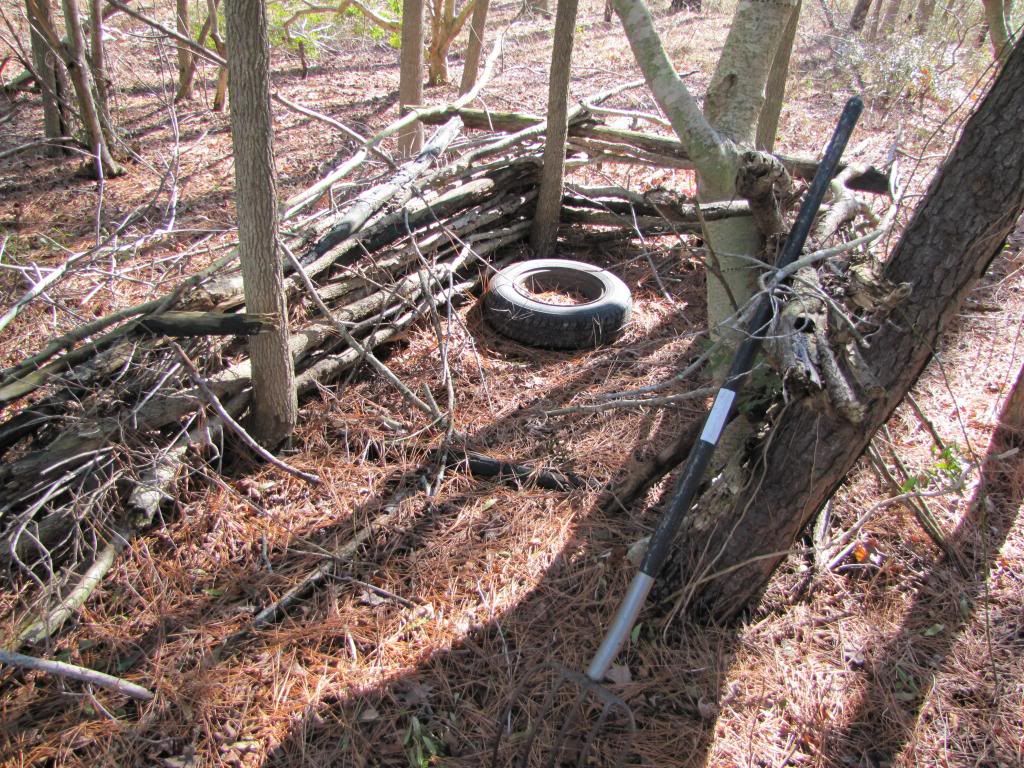 While gathering wood for our winter's heat, Clint and I came across a fort our children had built in the woods. There was actually a series of forts, so they were probably playing with water balloons, paintball, water guns, or potato guns.
We also found our lost pitchfork and a tire!
I am so thankful we live where our children can have adventures, explore nature, and practice survival skills. Clint and I are blessed to have many more years with young children who will be having adventures. It will also be fun to rediscover our children's old forts with our future grandchildren.