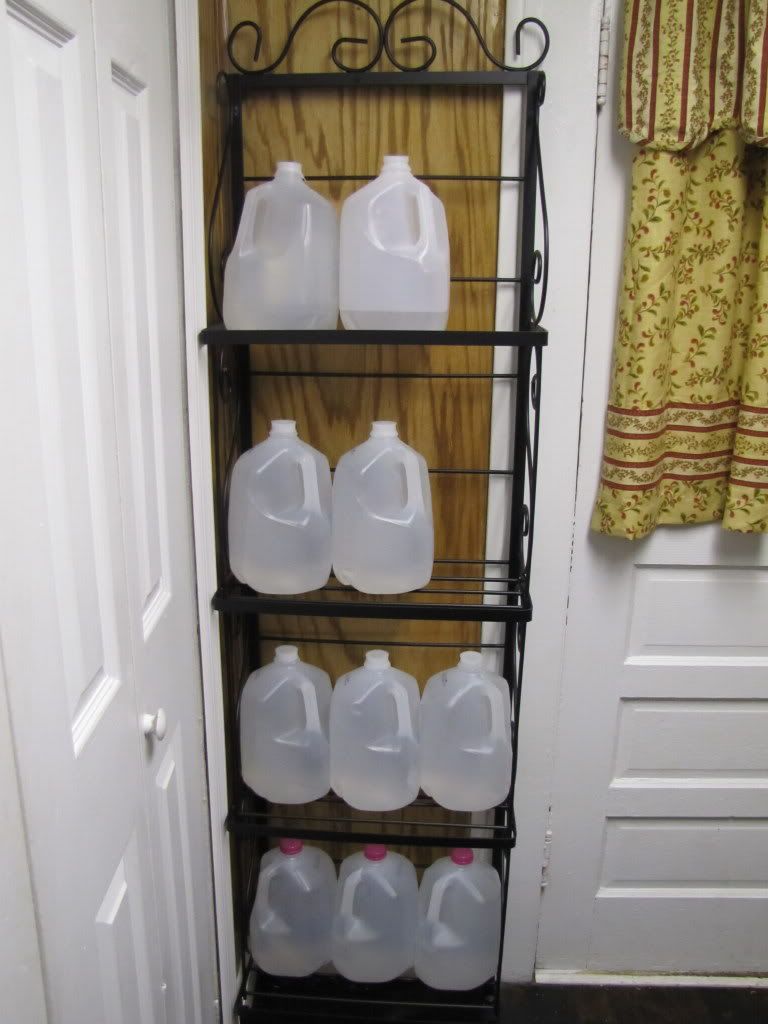 Do you have a small area you want to turn into usable space?
I have a family of nine living in a farm house. I have to be a good steward of the space I have to make it all work well. I am constantly reassessing and trying to make our space work and work well for us with our many interests and activities.
I had this tiny space between a pantry and the back door that I have wanted to make use of for many years. The problem was finding something that would make that space really work. I had tried shelves and baskets, but it didn't look the way I wanted, or it didn't function well. Ideally, I wanted to put my distilled water there, so I had to have something sturdy.
After purchasing a baker's rack and wine rack for an area close by, I decided to look for a smaller baker's rack to keep the look the same. It was a challenge, but I did not give up. I wasn't worried about it fitting between the molding as much as I was about the doors opening without hindrance.
Persistence paid off! I finally found it! This is a 18" wide by 10" deep baker's rack. It is very sturdy and has a basic look. Because we have small children that will pull on things, my husband drilled a black screw through the top straight bar into the wall. That "wasted" space now holds 12 gallons of water.