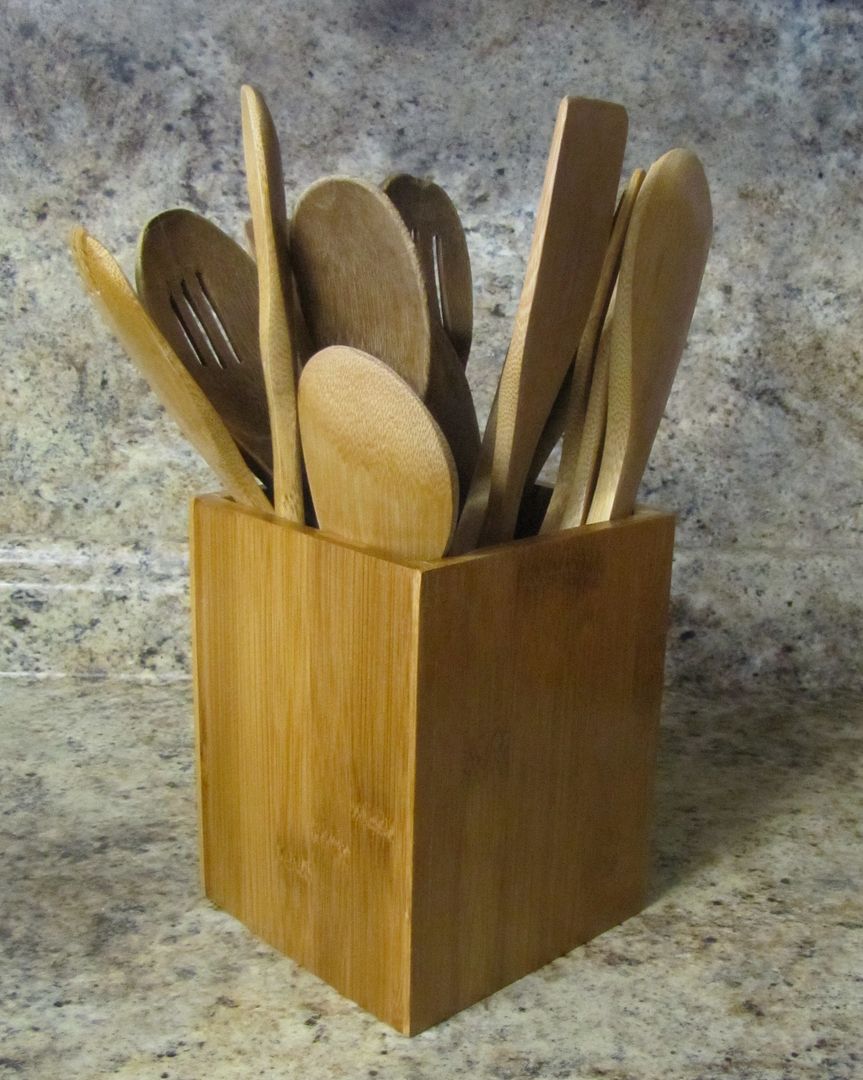 I love the feel of wooden spoons and love using them in my kitchen.
When using wooden spoons, you do not want to allow the wood to soak in water. This causes splitting. Do not put them in the dishwasher as this shortens their life. Wash them by hand and then dry them off. You can also extend their life by rubbing them with a cooking oil. Bamboo seems to handle being immersed better than some of the other woods.
I like to keep my utensils within easy reach when I am cooking. I didn't want to put my wood utensils in a crock. Instead, I found this
pretty bamboo holder
for them.