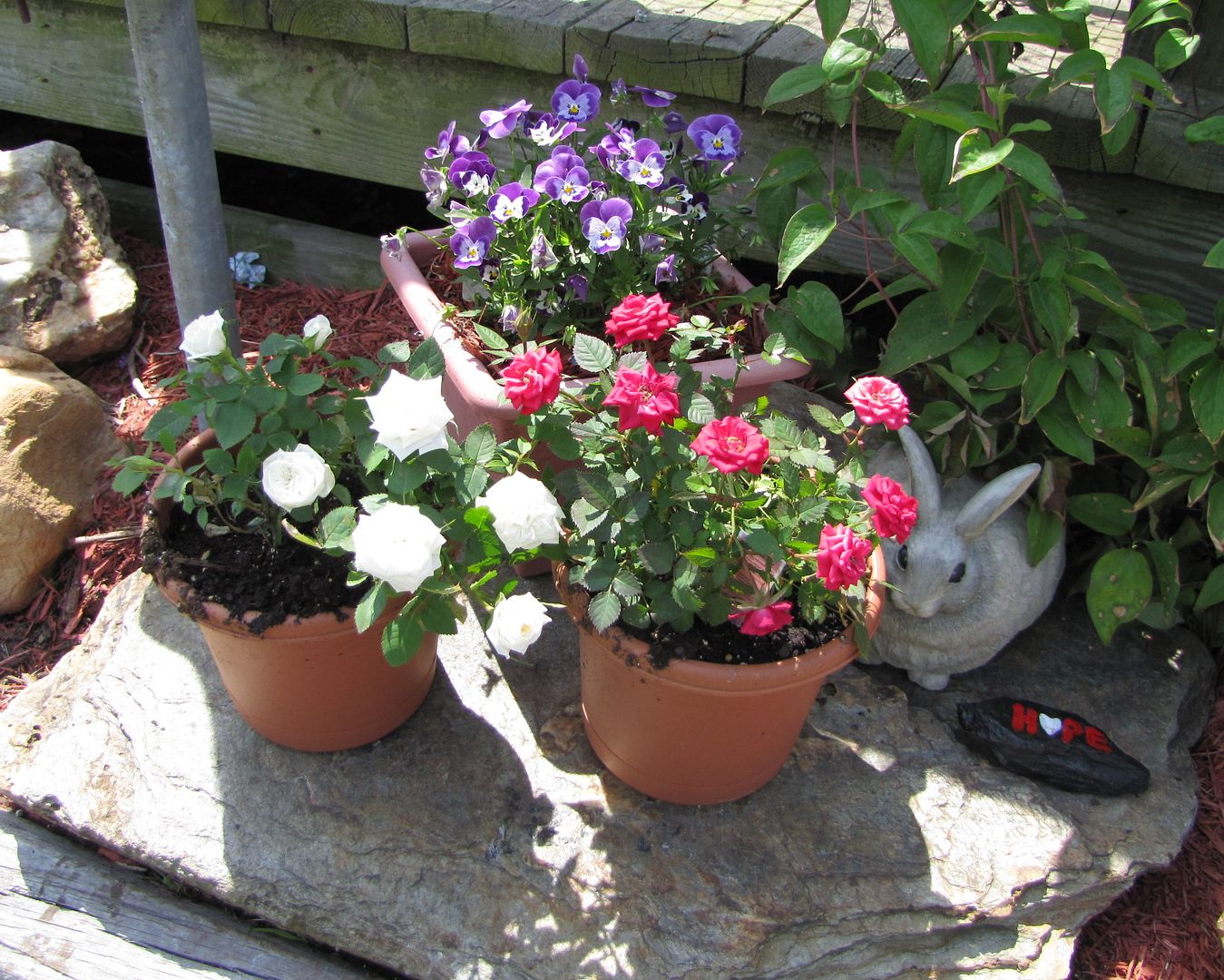 Our family buried Isaac and Mary with our other deceased children last night. Our entire family circled the special spot in our flowerbed. There, we thanked God for Isaac's and Mary's existence, for making them known to us, and for the promise of Heaven. We placed pots of tea roses on top of the large stone that covers their graves. White roses for their innocence and red roses for our love for them.
2 Samuel 12:23b "...
I shall go to him, but he shall not return to me."
Sometimes the smallest things take up the most room in your heart.
-Winnie the Pooh