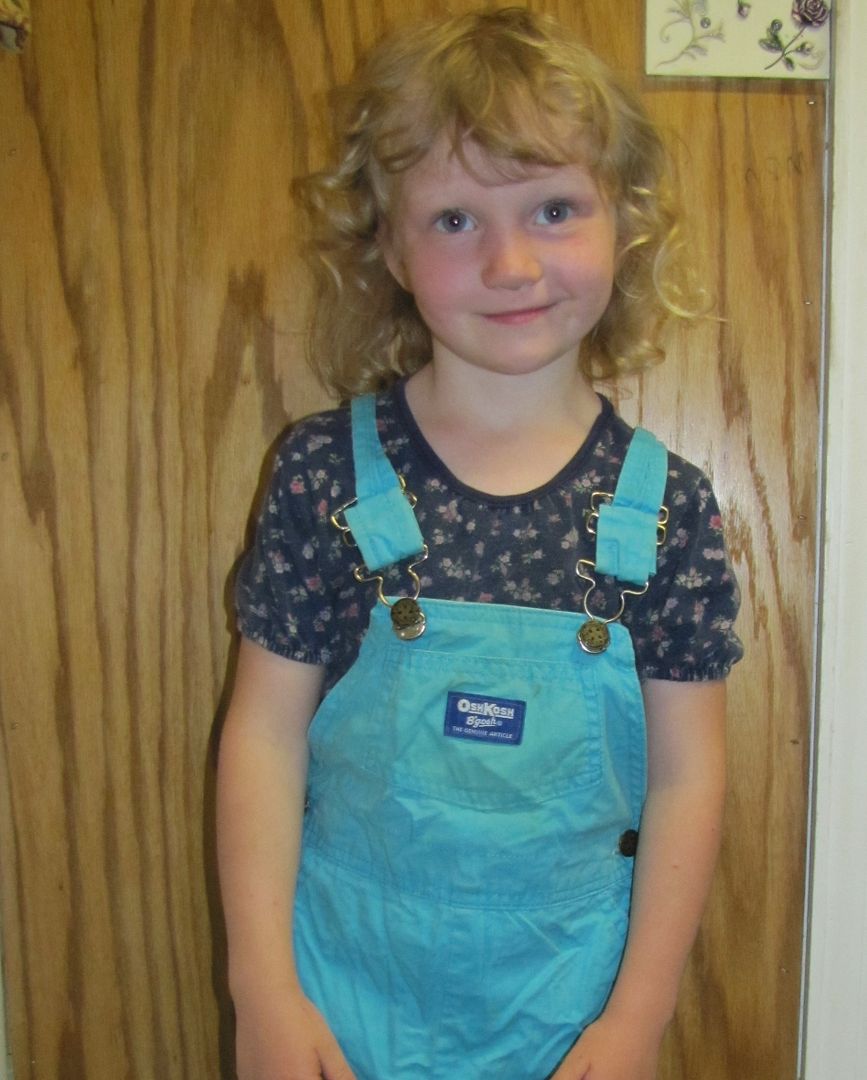 I bought those overalls in three sizes in 1992 for Brandon when he was a baby.
All of my children have worn them. Brandon just turned 21 four days ago!
Here's Miss Hannah with her curls and impatient grin taking her turn before she heads back outside to swing on the swing set.
James 1:17
Every good and perfect gift is from above,
coming down from the Father of the heavenly lights,
who does not change
like shifting shadows.