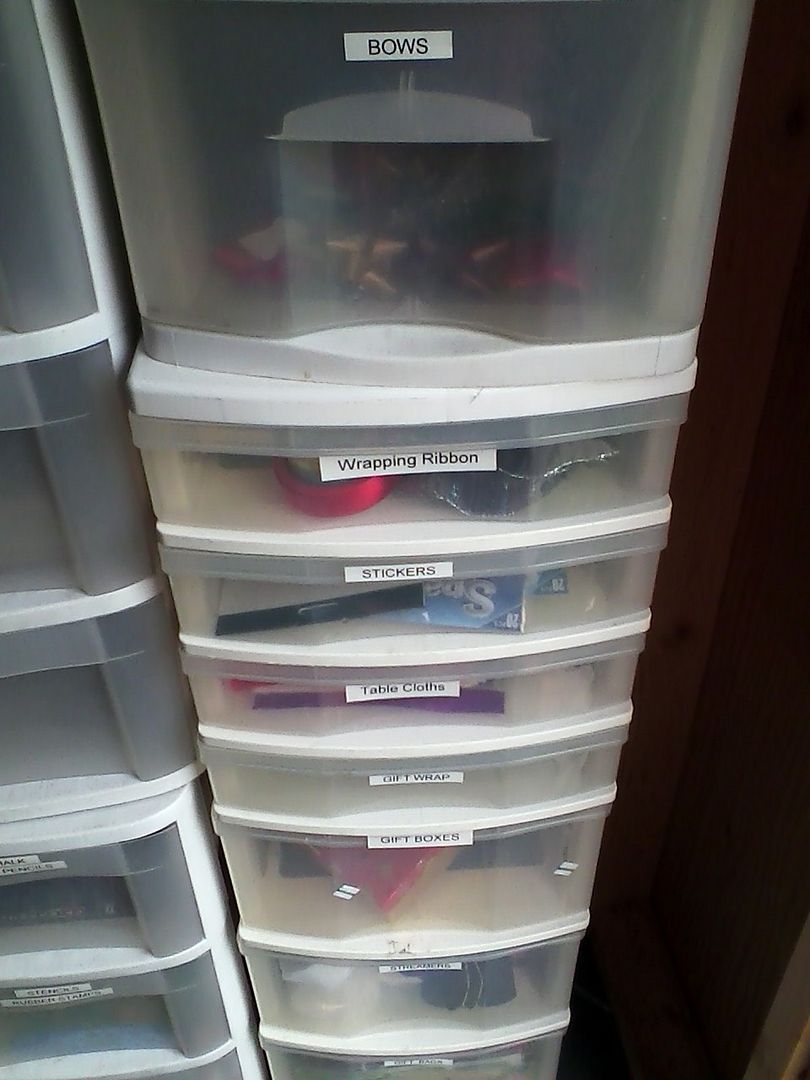 Holding onto things you know you will reuse is a great way to save money in any family, especially large families. We outgrew the dresser I had our party things stored in, so I found plastic drawer bins from thrift stores for $3-5 each for additional storage. I tell my children:
"Don't keep it unless you keep it organized. It's OK to keep things to reuse if you organize them, but you must organize them. If you can't protect them from damage and find them when you need them, you can't reuse them! Then you've wasted valuable space and money!"
Find party decorations here.