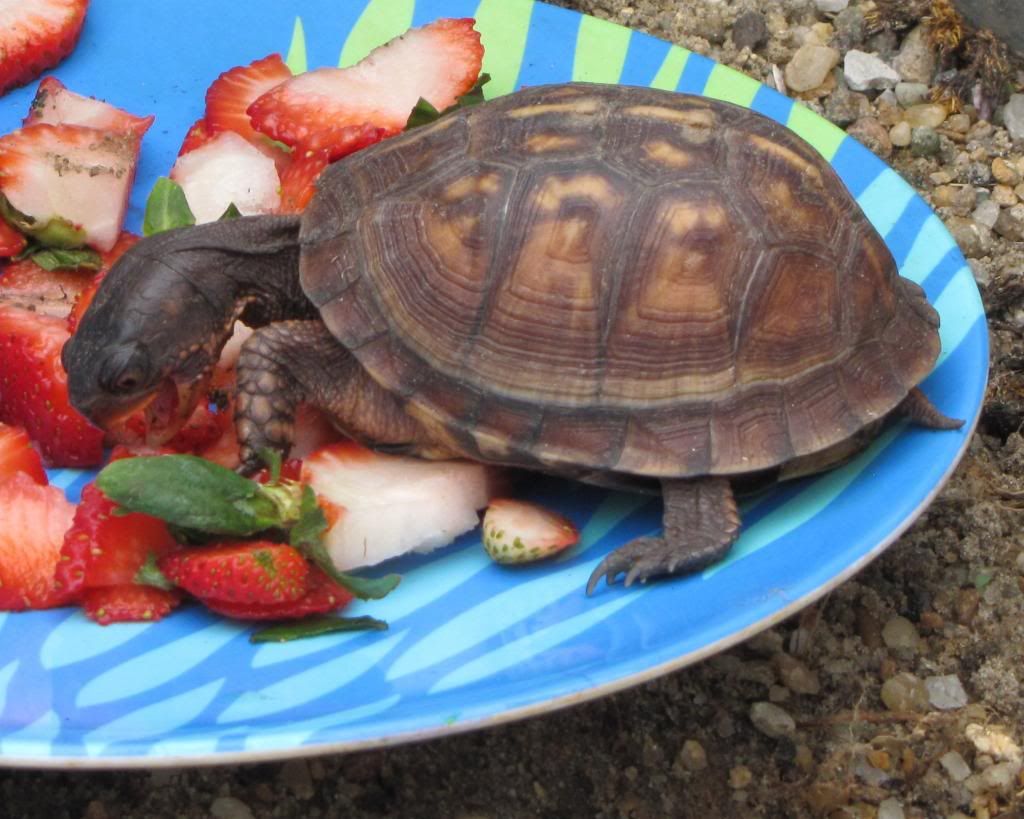 A man gave me his box turtle because he couldn't keep her any longer. I named her Buttercup and put her with my other turtles. She had not seen any of her kind in a long time and seemed happy to be with them. She loves the protected outdoor space where she can get sunlight. She readily gobbled on the strawberries..and an earthworm....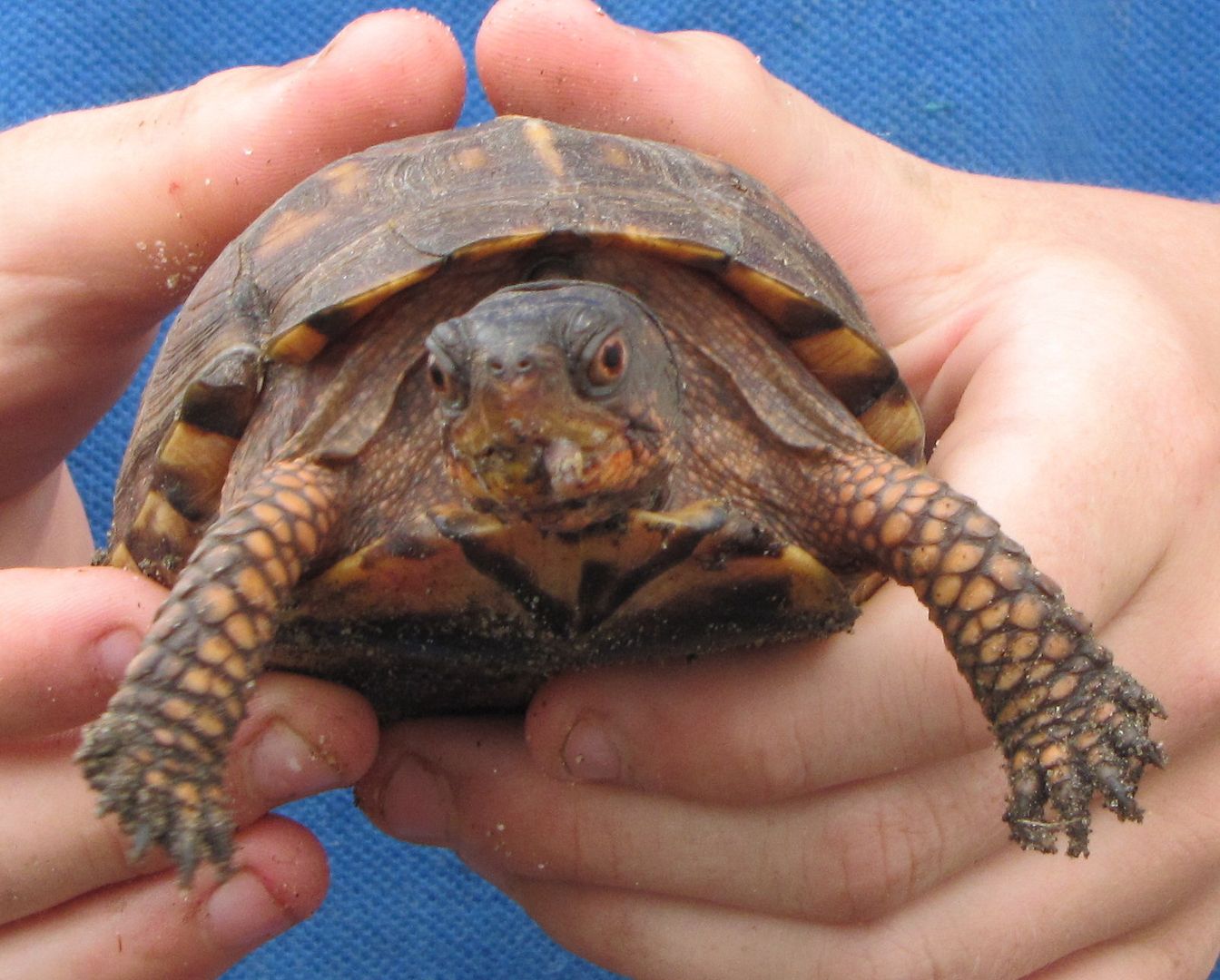 She is a rehabilitated turtle which had been hit by a car a long time ago. Her shell is growing back together, but there is still big hole. Wild box turtles are vulnerable to an attack by insects or rats during hibernation when their box doesn't close up completely.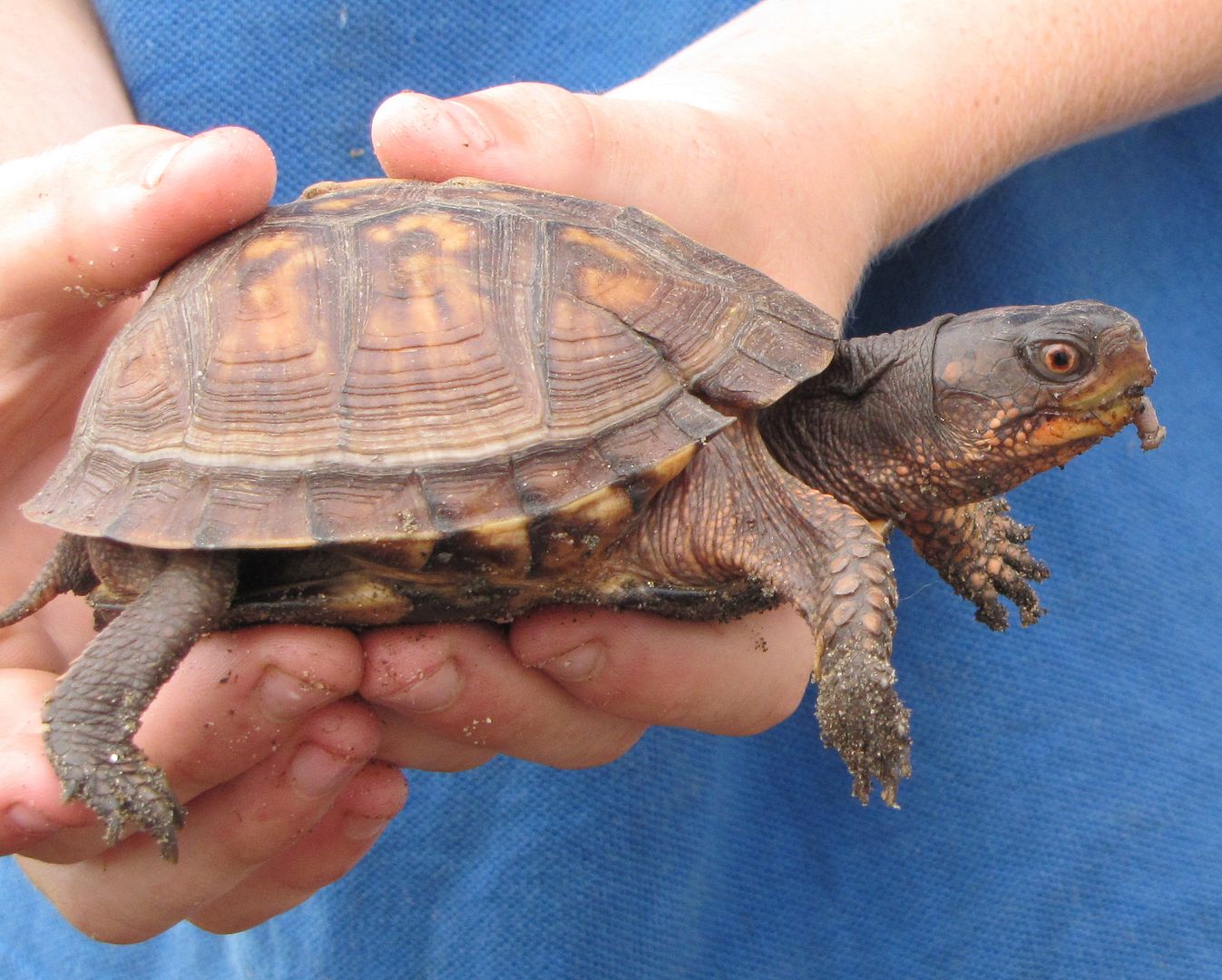 If my grandmother saw any creature hit on the road, she would get quiet, shake her head, and whisper "poor thing." I love that my grandmother had compassion where most people have none and didn't overlook any of God's creatures. She remained tender to a loss of life where most are very calloused.
My grandmother's nickname is "Buttercup."