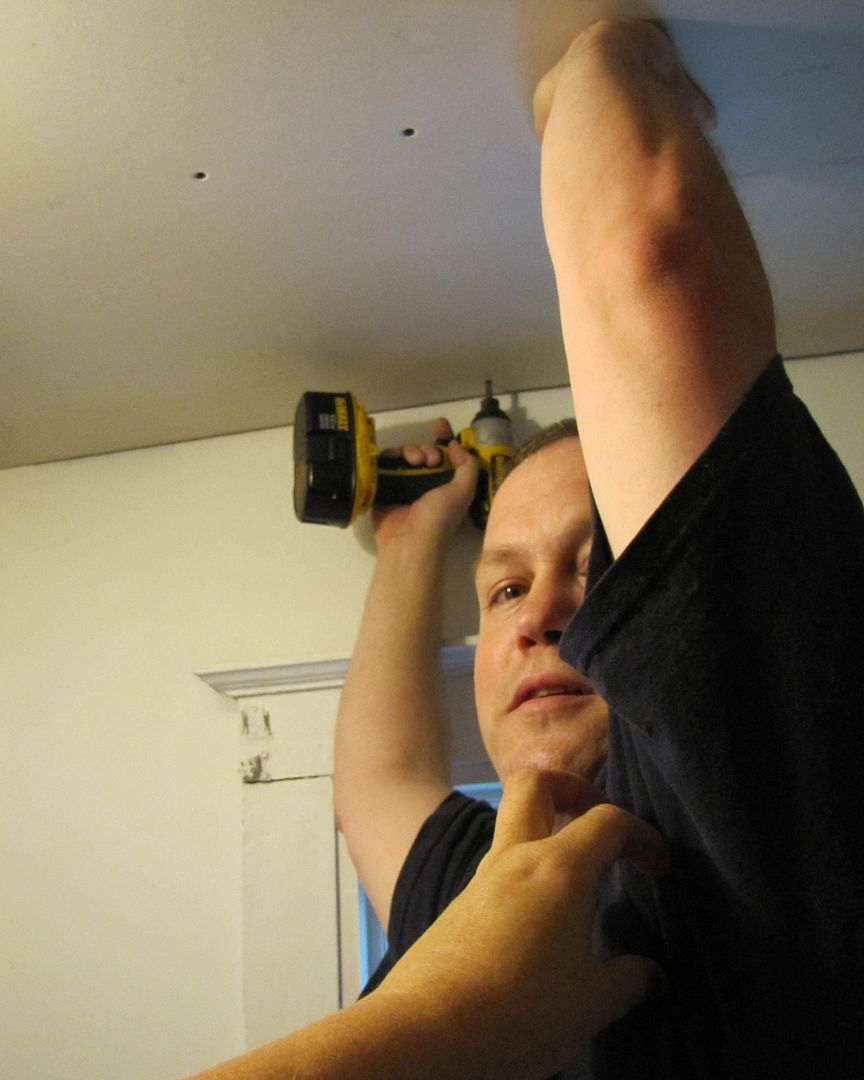 Clint was putting up the ceiling in our bathroom earlier this month.
Me: "Do you need help?"
Clint: "Thanks, but I think I have it."
So, I tickled his underarm.
He laughed, therefore, I "helped" :-)!
Ephesians 5:18b-20 Instead, be filled with the Spirit,
speaking to one another with psalms, hymns, and songs from the Spirit. Sing and make music from your heart to the Lord,
always giving thanks to God the Father for everything, in the name of our Lord Jesus Christ.