At the beginning of July, Clint and I had a wonderful, romantic weekend where we both received a lot of pampering including many long hours soaking neck deep in an oversized Jacuzzi tub. It was the most relaxing weekend either of us had had in a long, long time. We have an anniversary weekend coming up and have something special planned for that.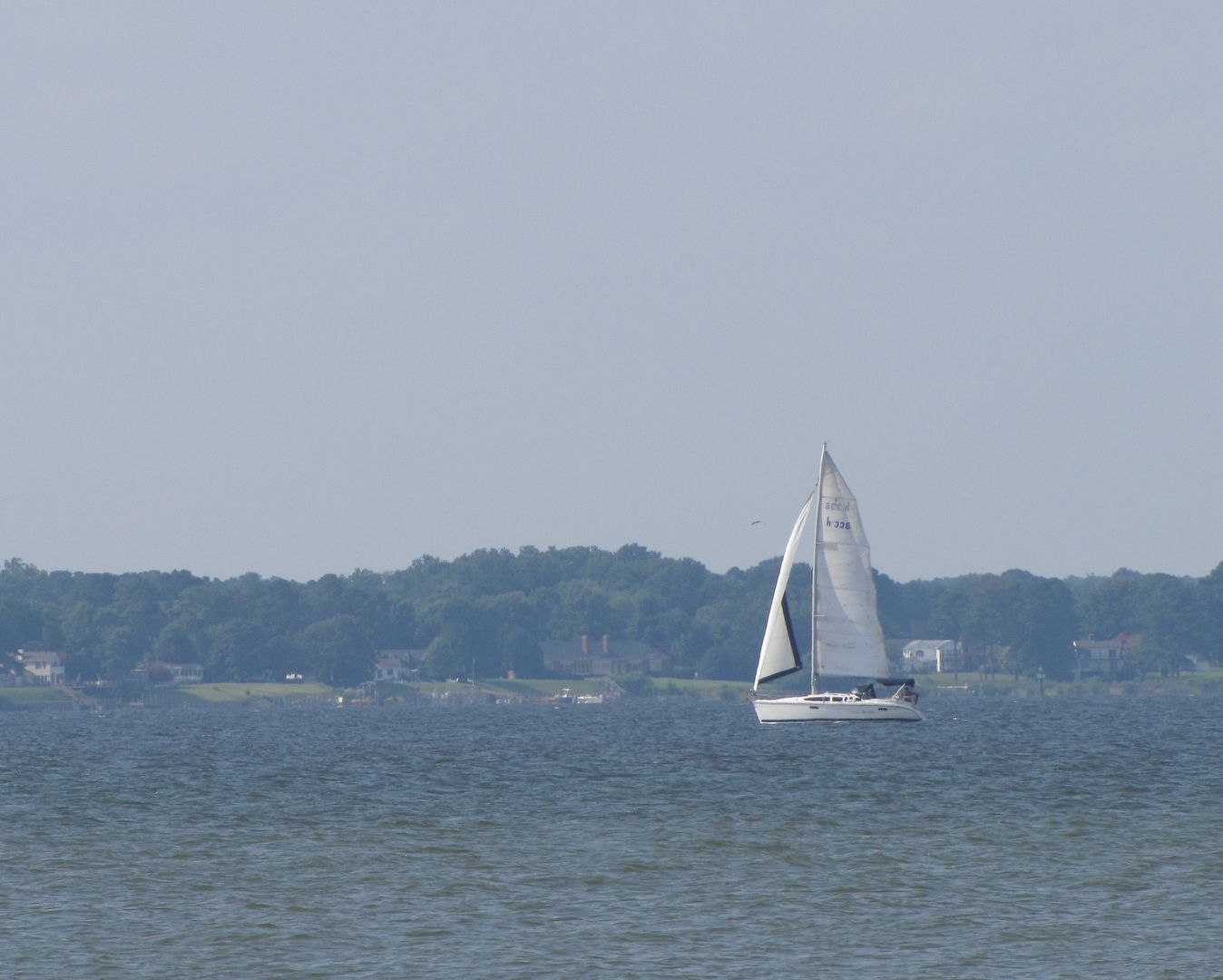 Last weekend, we took up an invitation to visit Kilmarnock. After discovering we'd have good weather, we decided to make a day trip out of it. Six of our children tagged along for visiting, exploring, and a picnic. We hit some of our usual spots and found some new favorites. I am glad we took the advice to "gather ye rosebuds while ye may."
Clint was given a nice raise at work! They are currently building him a new office. He is about finished with our bathroom remodel and is going to start on the girls' room. He also managed to pay off all of the doctor and hospital bills we accrued in the first half of the year! Clint has been doing the model rockets again which is fun for all of us. He has also done some of the projects in
Backyard Ballistics
.
Last weekend, I was given the opportunity to share God's work in my life with several people. Over the last few years, He has given me just the experiences I needed to understand their pain and speak directly to their hearts. More importantly, He has blessed me with a new understanding of how very deeply He loves and cares for each of us. I still miss my babies very much and some days are harder than others. BUT, it is a privilege to have these opportunities to serve the Lord and bring glory to His Name.
Brandon is enjoying the new job he started last month. He is bringing home a paycheck around $700 and is saving most of it for his future. With his very first paycheck, he went to Clint and offered to pay for rent, cellphone, insurance, etc. That impressed us! He is not doing the job he ultimately wants to do, but is on his way. He could make more money, but to do so, he would have to leave the area. He told us his family was far more important to him than money. He loves us, values his time with us, and wants to be nearby. I know the day is coming when he will probably move to chase his dreams, but I will rest knowing that while he could he chose to stay close. Even though his loans are not due yet, he has paid off $8k of his school loan! Oh, and every Wednesday, he takes his mother shopping and out to eat.
Amanda passed both of her state boards with flying colors!! She is waiting on her license and then will be looking for a job in her field. She is eager to help Clint repair her old car and is shopping for a new one. She has been making herself several dresses and has been helping out with household projects (painting, wall repair, deep cleaning, tearing out a ceiling and closet) in the mean time. She has also helped with homeschooling the younger children which gives her some teaching experience. She has also been spending a lot of time at the beach with friends. Grass does not grow under her feet! I have so enjoyed this extra time with her. She keeps me laughing!
Joshua and Caleb are eagerly awaiting for their Bearded Dragons to hatch. They are so excited; they are making the rest of us excited too! Reptile eggs are neat to watch because the eggs stretch as the baby inside grows. The boys raise mealworms to keep food costs down. In doing that, the middles have learned a lot about insect life cycles and the food chain. Mealworm poo makes a wonderful fertilizer for plants, so that helped with our organic gardening studies.
Bethany is doing very well in school. She is fun to listen to when she recites Bible verses because she can be quite emphatic! Bethany likes to sing and dance and enjoys the music of TobyMac, Carman, and Skillet. Brandon just fixed her computer. Amanda helped her with some cooking and sewing tips. Joshua helped her figure out a game. Caleb fixed a toy for her. Bethany opined that having many siblings is a big advantage!
Emily and Hannah are enjoying their homeschool lessons and take them very seriously. If I forget or miss something, they are quick to let me know...and how! They are tickled because Caleb built a house for their My Little Pony collection. He also made a table for their American Girl dolls. Oh wow, do they have a lot of plans for Caleb now! Emily is fed up with spiders and has taken to knocking them down when they are too close to her play area. "They make me grumpy!!" Hannah is more than happy to let Emily knock down the spiders.
She doesn't like them at all.
Our family is looking forward to vacationing in our new spot located on a cove this fall. There'll be crabbing, fishing, kayaking, hiking, biking, paddle boarding,

bowling, RC racing, rocket launching, kite flying, sail boarding, and plenty of resting and relaxing. We hope to get a camping trip in too. There's a lot of hard work to do between now and "fun time," but having something to look forward to makes it easier.
If you follow the blog and/or we haven't heard from you in a while, drop us a line and let us know how you and yours are doing. We care and want to know how your life is going. If you read the blog, we are praying for God's love to be shown to you and His blessing to be upon your life.
Isaiah 64:6 All of us have become like one who is unclean, and all our righteous acts are like filthy rags;

we all shrivel up like a leaf,

and like the wind our sins sweep us away.
Galatians 5:19-21 The acts of the flesh are obvious: sexual immorality, impurity and debauchery;

idolatry and witchcraft; hatred, discord, jealousy, fits of rage, selfish ambition, dissensions, factions

and envy; drunkenness, orgies, and the like. I warn you, as I did before, that those who live like this will not inherit the kingdom of God.
I Corinthians 15:57 But thanks be to God! He gives us the victory through our Lord Jesus Christ.