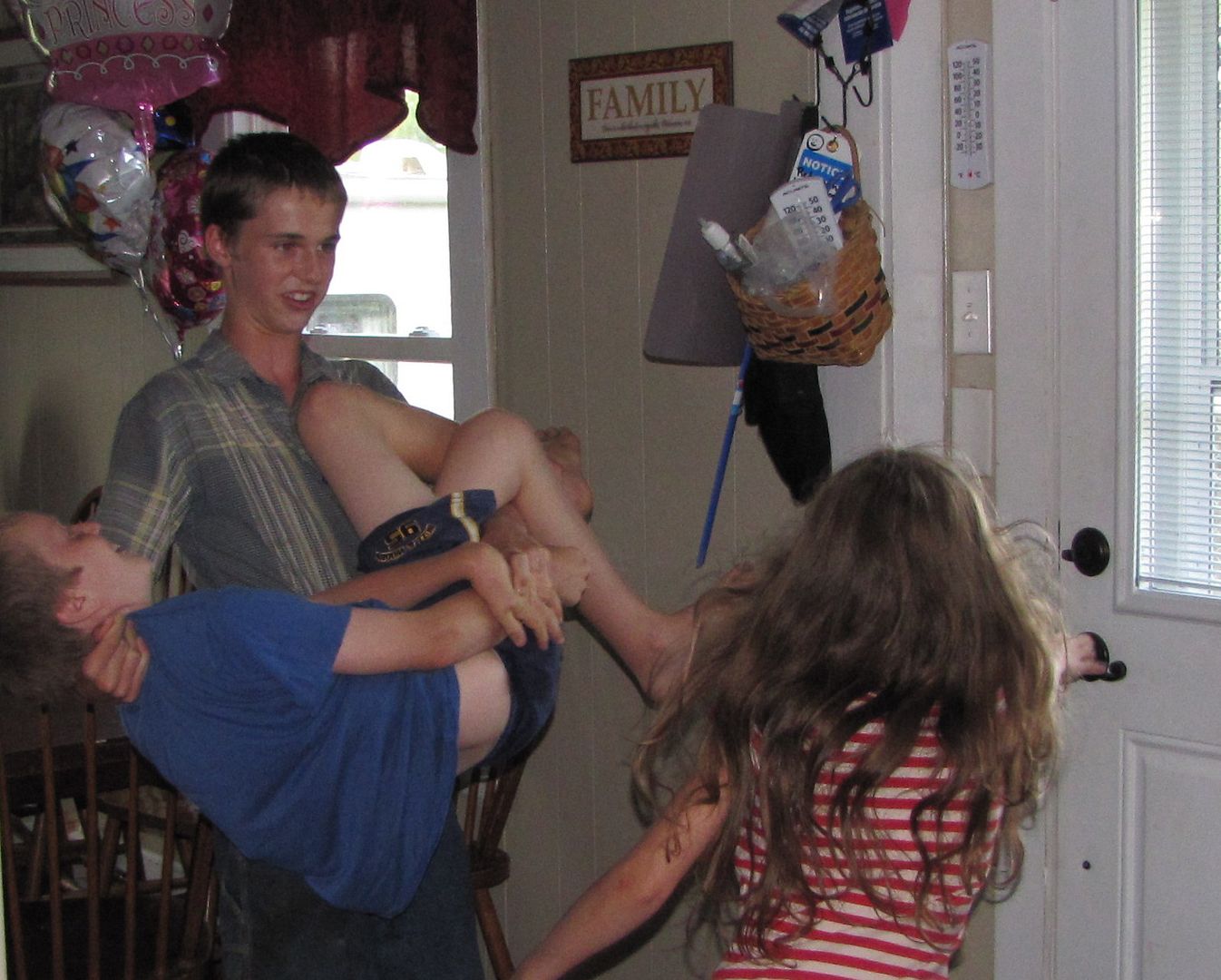 Joshua is picking on Caleb while Caleb prays he doesn't drop him.
Bethany is helping while I warn Joshua not to accidentally hurt Caleb.
"You know how Mama Bear wakes up when one of her cubs are hurt."
Show me your ways, Lord,
teach me your paths.
Guide me in your truth and teach me,
for you are God my Savior,
and my hope is in you all day long.
Psalm 25: 4-5