Little Bay Lookout (closed)
groceries, bait, tackle, beer, and wine

a quaint little store on Windmill Point Road Whitestone with a gorgeous view
Clint and I had a wonderful time for our 25th anniversary and hope to do something as a couple again in November for my birthday. We are also looking forward to our fall family vacation this month. One of our children announced they want to be a doctor, so
we are looking into how other parents have helped their home-schooled children reach that goal. We still have not finished the bathroom, but there isn't much left to do before we move onto the final phase of the remodeling: girl's room, roof, and vinyl siding. We are eager to be done with our home and start working on our vacation spot.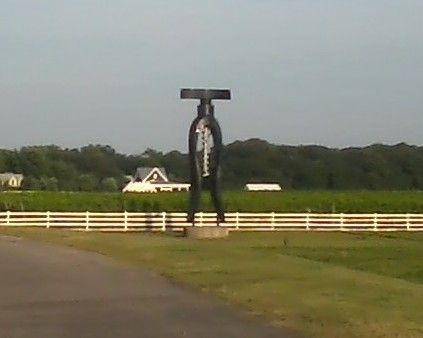 The Dog and Oyster
The Vineyard of the Hope and Glory Inn
off of Irvington Road
Clint is continuing his "Tour of Virginia" as we are calling it. After spending the first half of the year on bed rest and recovery, I was more than ready to get out. We have traveled from Alexandria to Suffolk and from Rockingham to Exmore on dozens of trips. We've visited friends whose house is on the Rappahannock River several times. We've also been down to areas of North Carolina a few times. We are hoping to get a trip in to Arlington and Washington D.C. in October, if possible. It's definitely been a summer of travel and family outings.
I had a couple more opportunities to speak to small groups about my losses and faith. I hope it helps someone else heal from their pain and/or value the children they have. My introverted nature doesn't like public speaking, but my heart sincerely wants to help others draw closer to the Lord and find the same lasting healing He has provided me. I am a happy and thankful daughter of a loving Father.
My camera broke so I didn't get to record all of our stops. When I sent my camera to the shop to repair the digital screen issue, they told me they could not fix it due to corrosion. So, they sent me a nicer camera in its place! It's really nice too! That was an unexpected treat!
It arrived the same day we left for our anniversary trip which let me get some pictures for a sweet friend who use to live in and misses an area near where we stayed.
a gazebo view from our anniversary rental in Irvington
Brandon's and Amanda's side venture is still working out to be very
good for them both. They just made another $3500 in two weeks! They are enjoying working together and are saving towards their future. Brandon was given more responsibility and a raise at his job! He has also CLEP'd out of college classes to get credits.
Amanda has a new job!! She is loving it! She had to replace Ruby, her car, with another. God blessed her: She was without a car for less than 24 hours, so she didn't miss any work! We went to Suffolk (found a car for Clint), Chesapeake, Virginia Beach, and then a bit past Richmond before we found it. In doing so, we met an awesome family and have plans to get together with them soon at the local racetrack! Amanda is enjoying her college classes.
Joshua and Caleb have been focused on their woodworking. They recently made battle axes and swords. I am not sure what they are expecting to happen, but they are prepared for it! They have also set some traps around the farm and have been learning/practicing survival skills. They have the wildlife camera set up too. When Clint needs a tool now, he just ask the boys. The tools are usually in their room. Caleb sleeps with this under his pillow. It's a boy thing! Their lizards have been hatching, and Clint gave them our old RV to make into a "fort."
A piece of property Clint and I looked at recently. Gorgeous!
Bethany has asked Clint to teach her how to use the woodworking tools. He plans to work beside her for a couple of years like he did the boys. She wants to make doll furniture for the 18" dolls. I figure wanting to learn a skill so she can make it herself rather than expecting someone to buy it for her is a good thing. She has made herself a few purses on her sewing machine.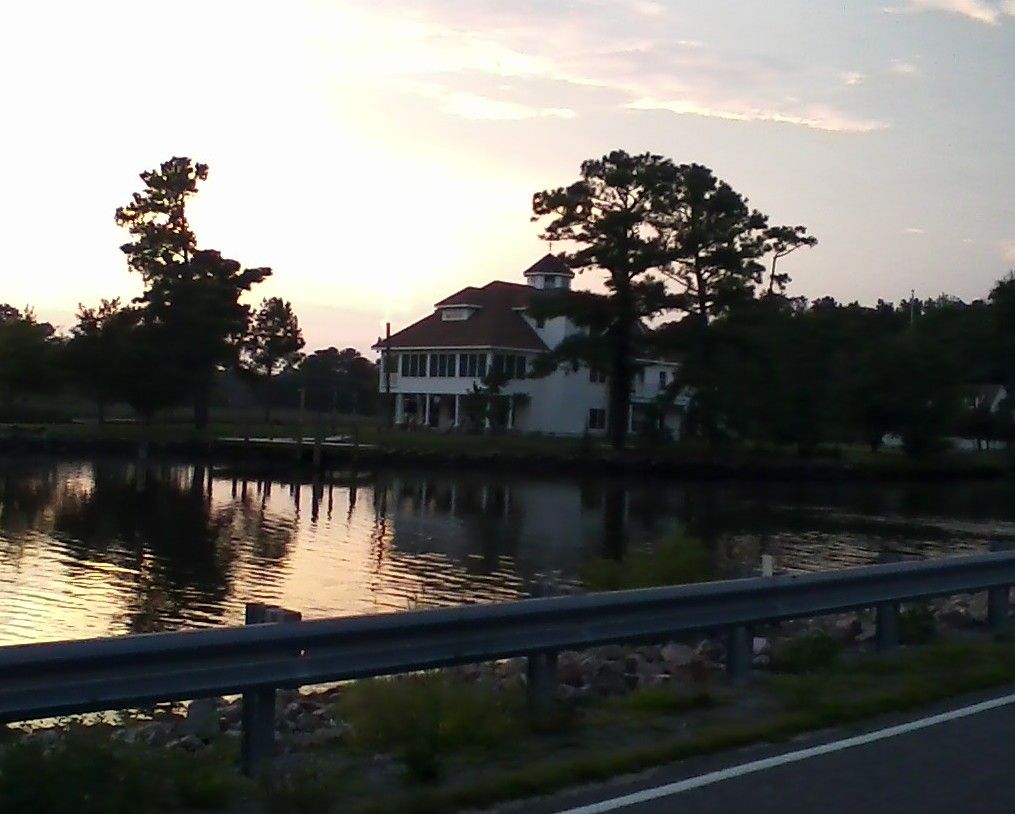 loved this house in Kilmarnock near friends of ours
it's on a little peninsula to itself
Clint said he'd boat and bike to work!
Emily and Hannah are loving their new school curriculum! They will complete it much earlier than projected, but we will move onto something else when that happens. I have put them in charge of bathing Maggie, Baby, and Smarty Pants, our three little dogs. They love the responsibility! Sadly, the dogs don't like their bath no matter who gives it to them.
Matthew 6:33

But seek ye first the kingdom of God, and his righteousness; and all these things shall be added unto you.