While both dolls are very well made and will hold up to normal play, we have a personal preference for the Madame Alexander Favorite Friends Dolls over the American Girl Dolls. The picture below shows why. That being said, our girls own and enjoy both, and Mama has her own doll. :-)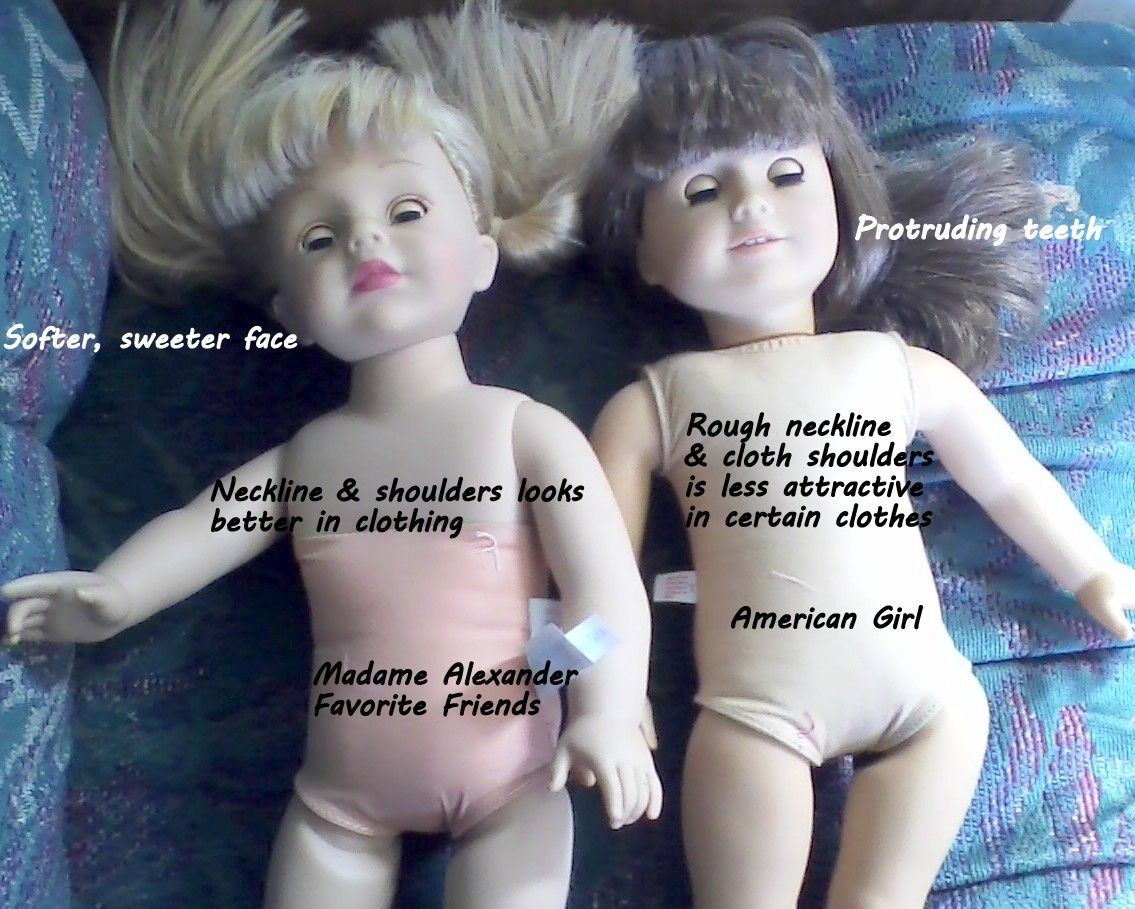 Helpful Hint: Don't let your girls play with the doll hair. It ruins it. The best thing we have done is put the hair in pig tails or pony tails to keep it from tangling. Heavily tangled hair can be untangled and restyled, but it can be a lot of work. We've done it. We tell our girls these are "dress and play only" dolls; "No Brushing!"
Both dolls are heirloom quality and should last to another generation with normal play. My hope is to play with my granddaughters with these dolls and tell them about how I played with their mothers.
Psalm 145:13
Thy kingdom is an everlasting kingdom, and thy dominion endureth throughout all generations.