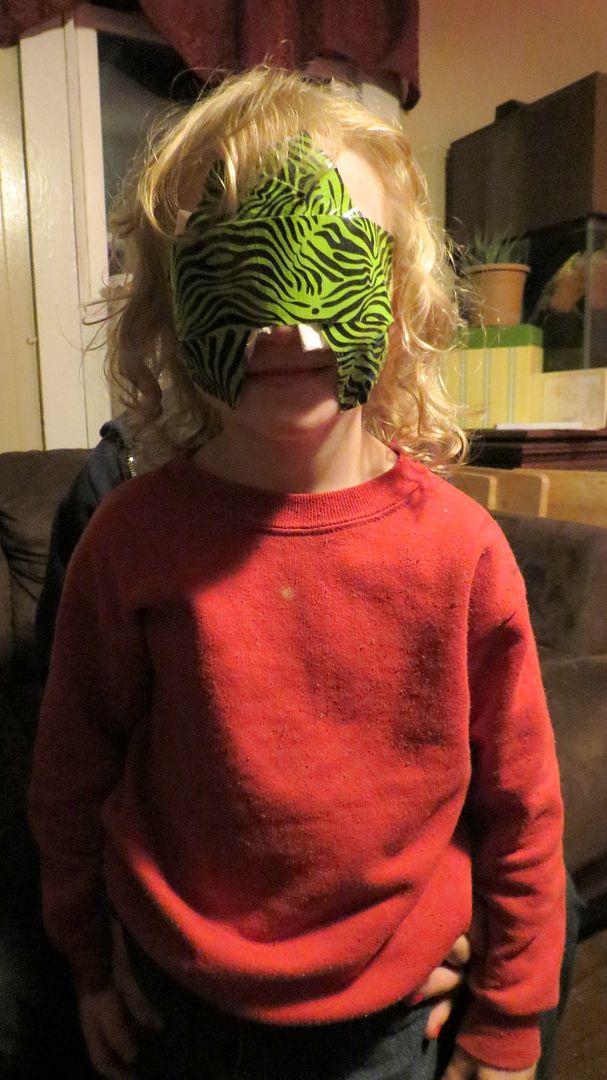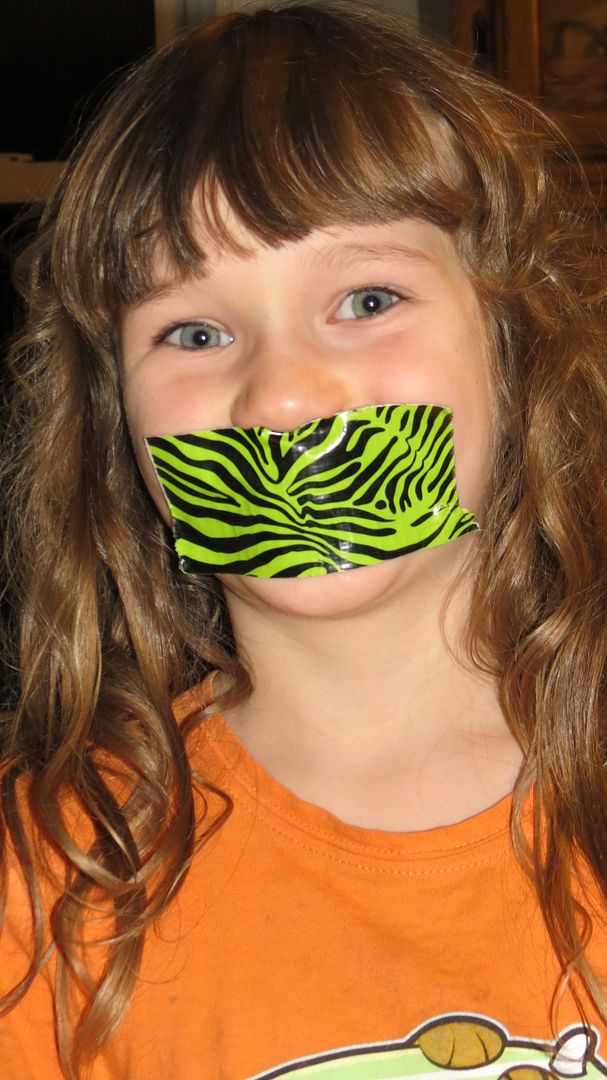 a reminder "don't speak what you see"
She kept laughing so hard it kept coming off. She'd stick it back up there and start laughing again! Emily is so much fun!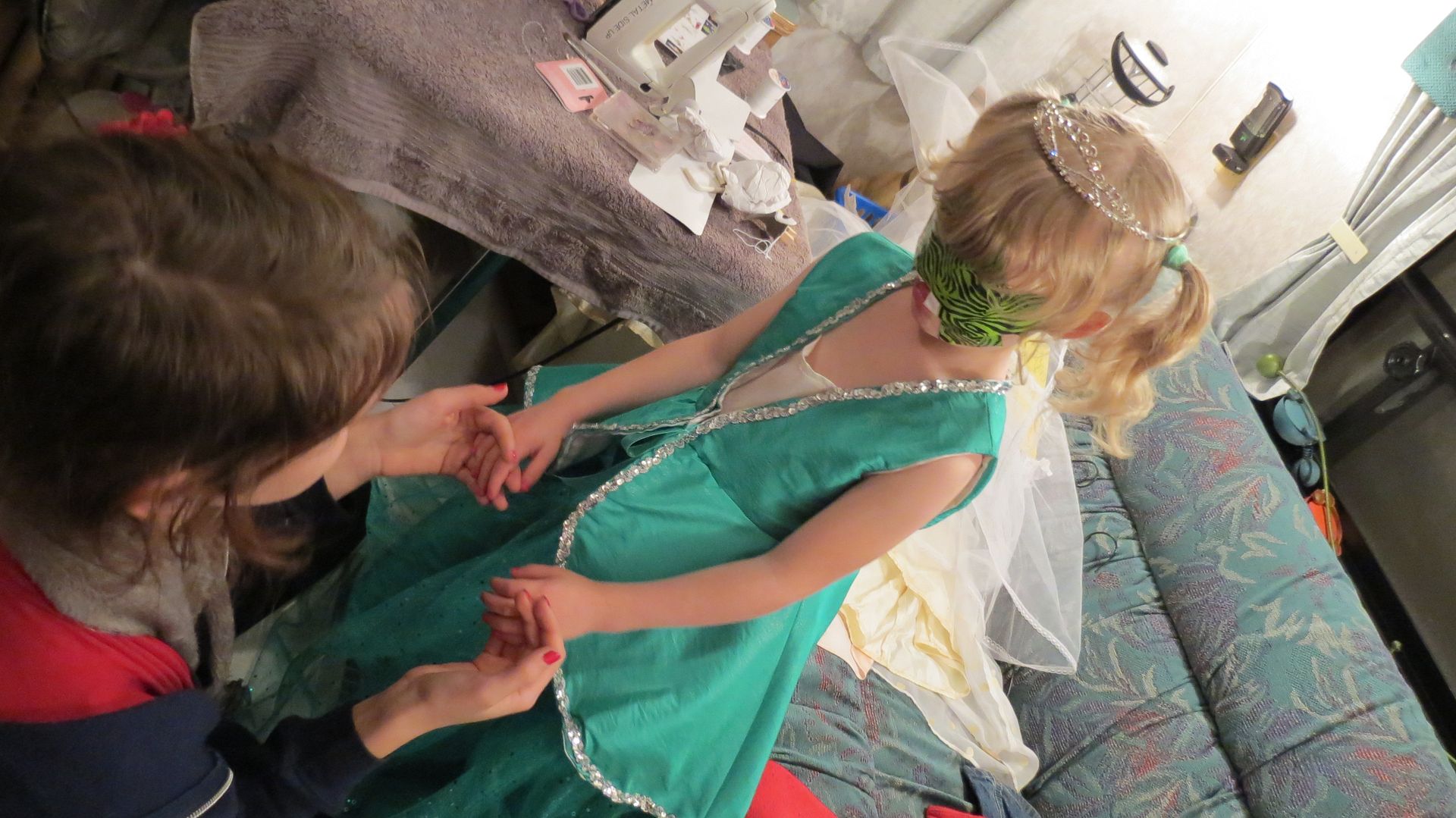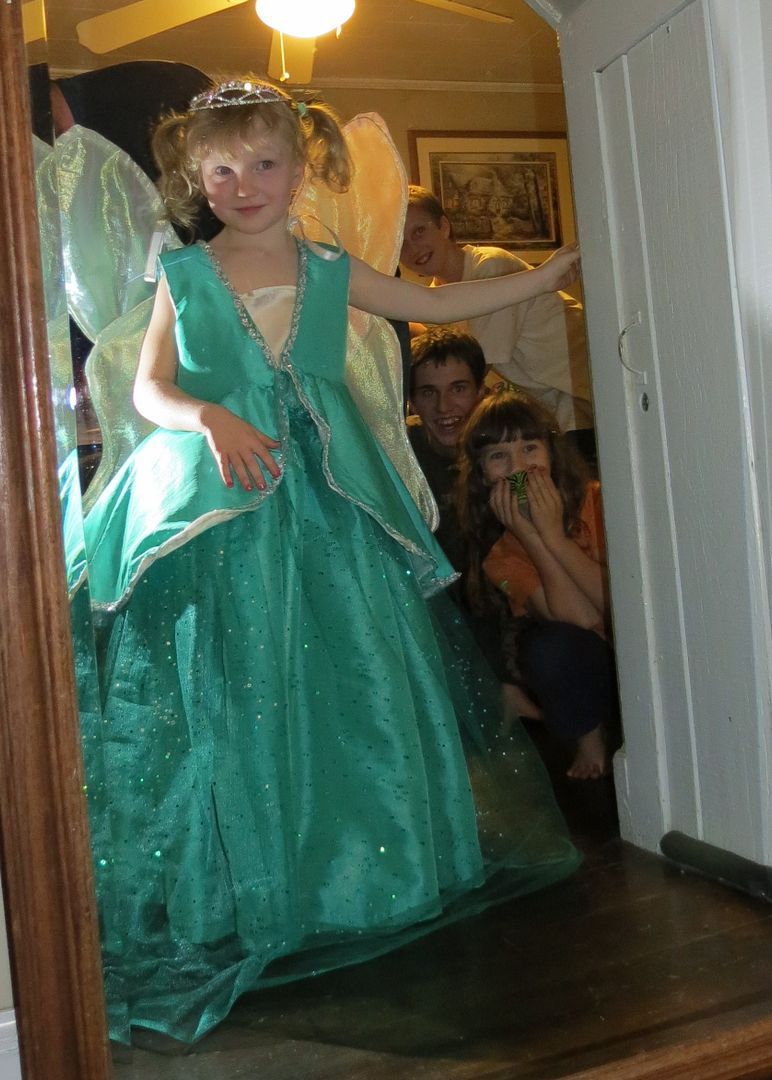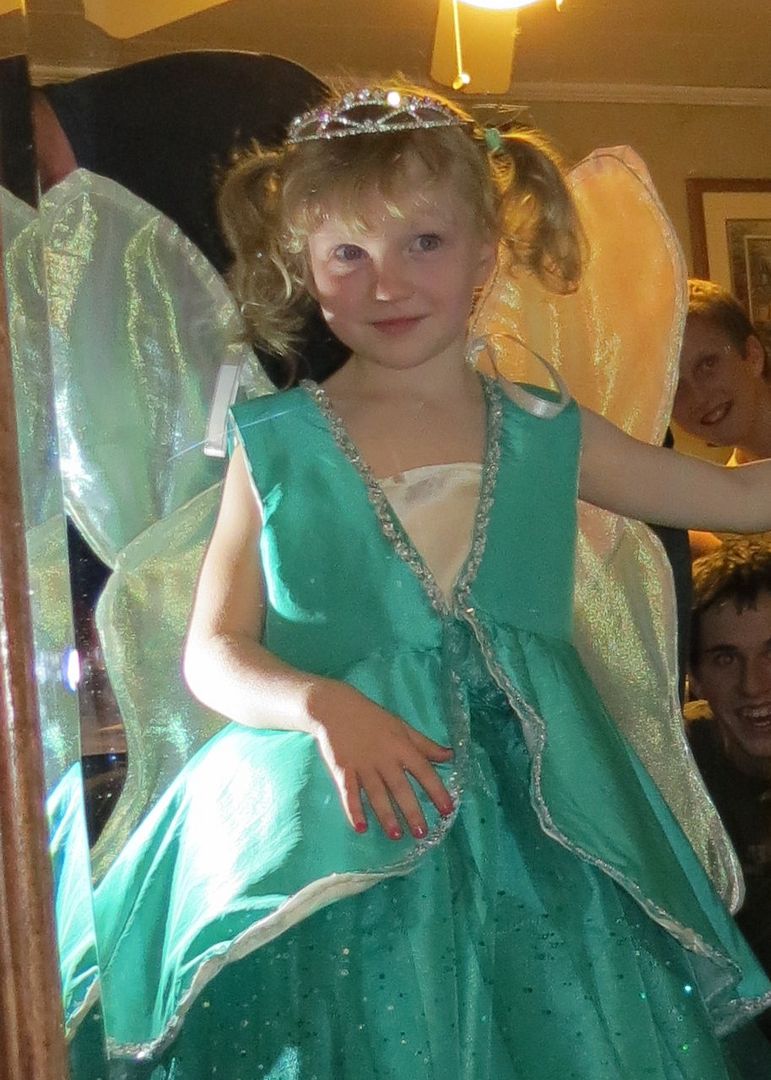 worth every single stitch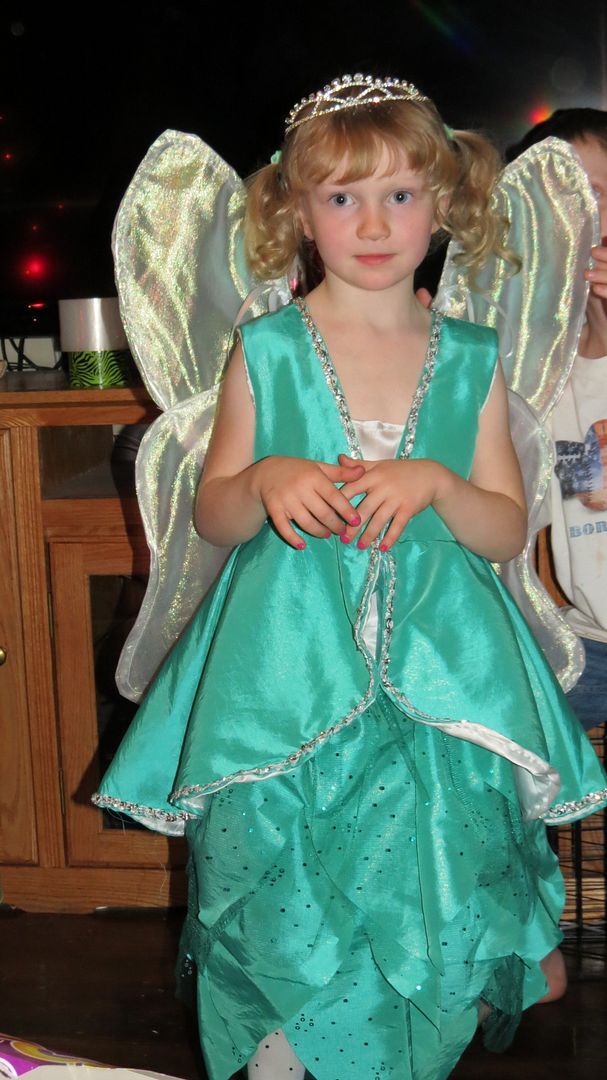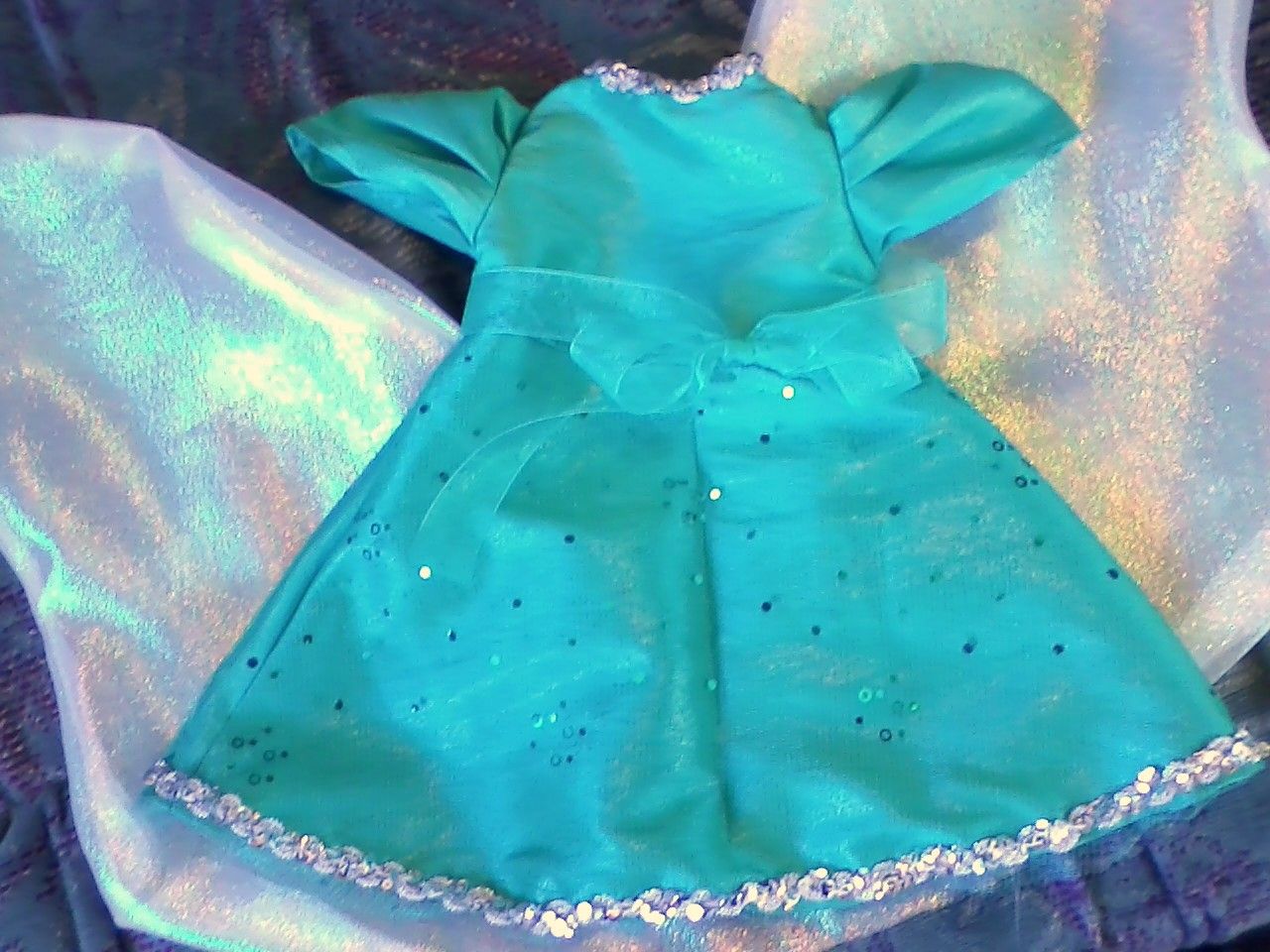 I had enough leftover to make a dress and wings for Hannah's AG and MA dolls. That was a big hit too!