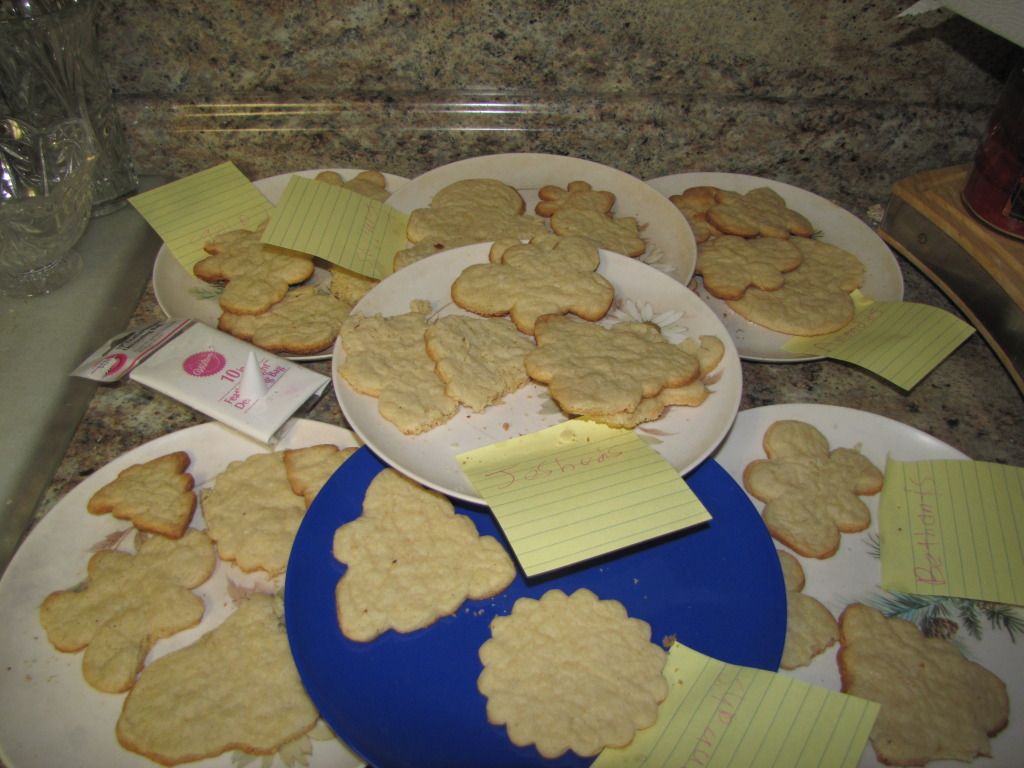 I let each child cut out half a dozen cookies to set aside for their own decorating.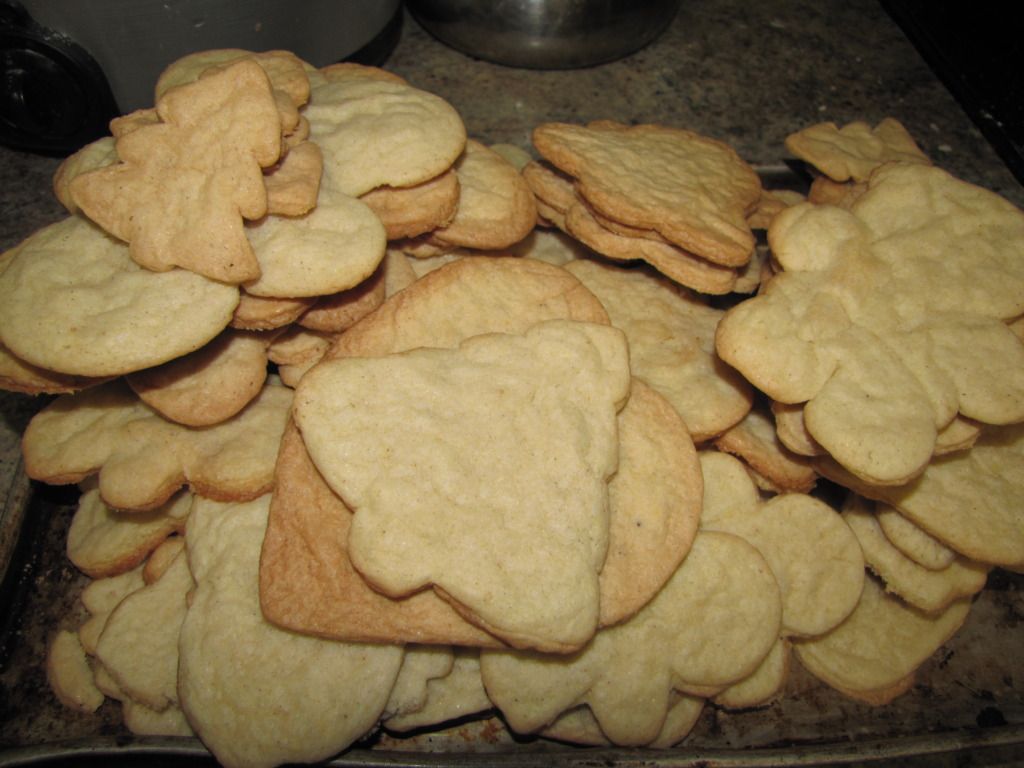 Then,we take turns cutting out cookies to put in a group for anyone to decorate.
Use confectioner's sugar to flour your work surface when rolling out cookies. This keeps the dough from getting tough and tasting too strongly of flour.
Recipe I use:
1 c butter
1 c sugar
1 egg
1 tsp vanilla extract
3 c all purpose flour
2 tsp baking powder
Cream together the butter and sugar, add the egg and extract and blend well. Mix the flour and baking powder together well. Slowly add the dry mixture to the wet. Dough will be firm. Refrigerate overnight. Roll out and then cut out and bake at 350 for 10 minutes or until edges are light golden brown. Keep a check on them until you know how long YOUR oven will take to cook them. Ovens vary.