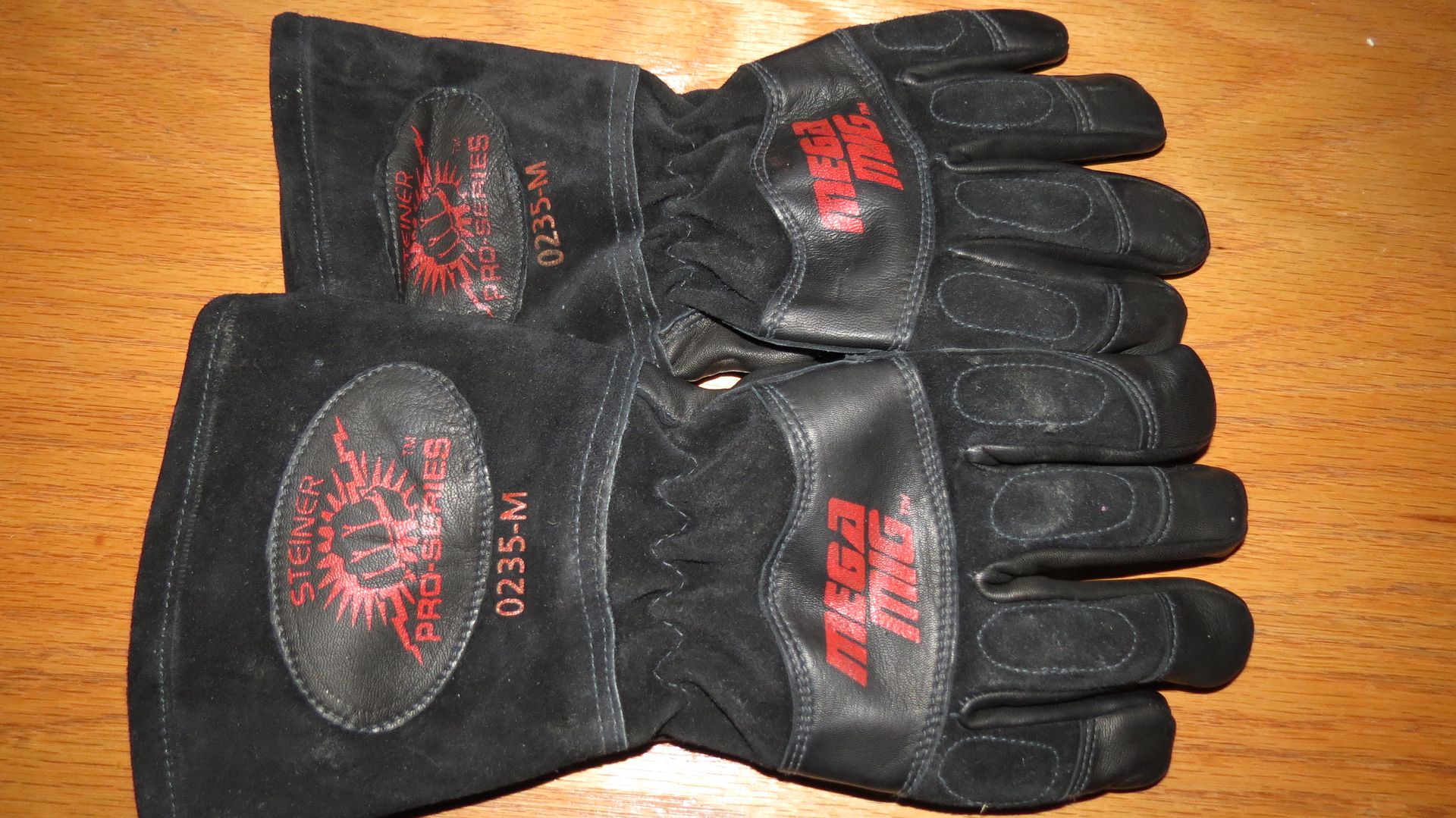 Why didn't someone tell me about these before now?!!!
Welding gloves make excellent cold weather gloves!
Even when our temps were in the single digits, I did not feel the cold!
These were given to Clint by a friend.
Clint said he's going to order me some in my size.
Seriously, these things are wonderful!