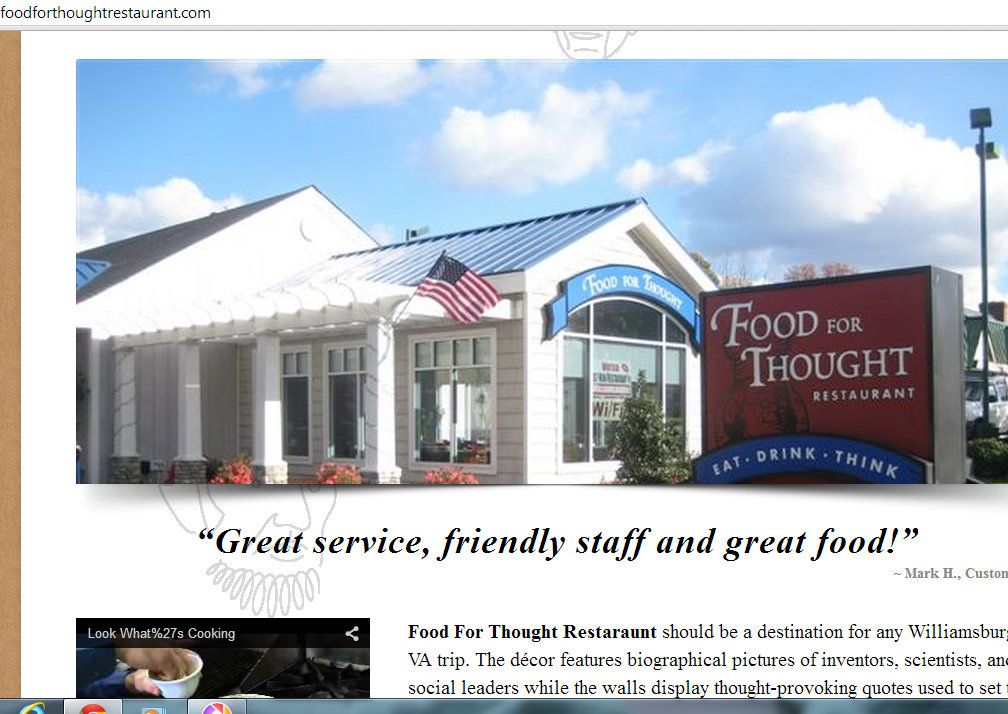 We love the great food and service at Food For Thought Restaurant in Williamsburg, VA.
Clint and I will often split the dinner sized
Jamaican Jerk Chicken with the Baked Sweet Potato Wedges and Mango Salsa. It comes with cornbread and a wheat roll. Delicious! Brandon and Amanda enjoy picking this up for lunches in his office.