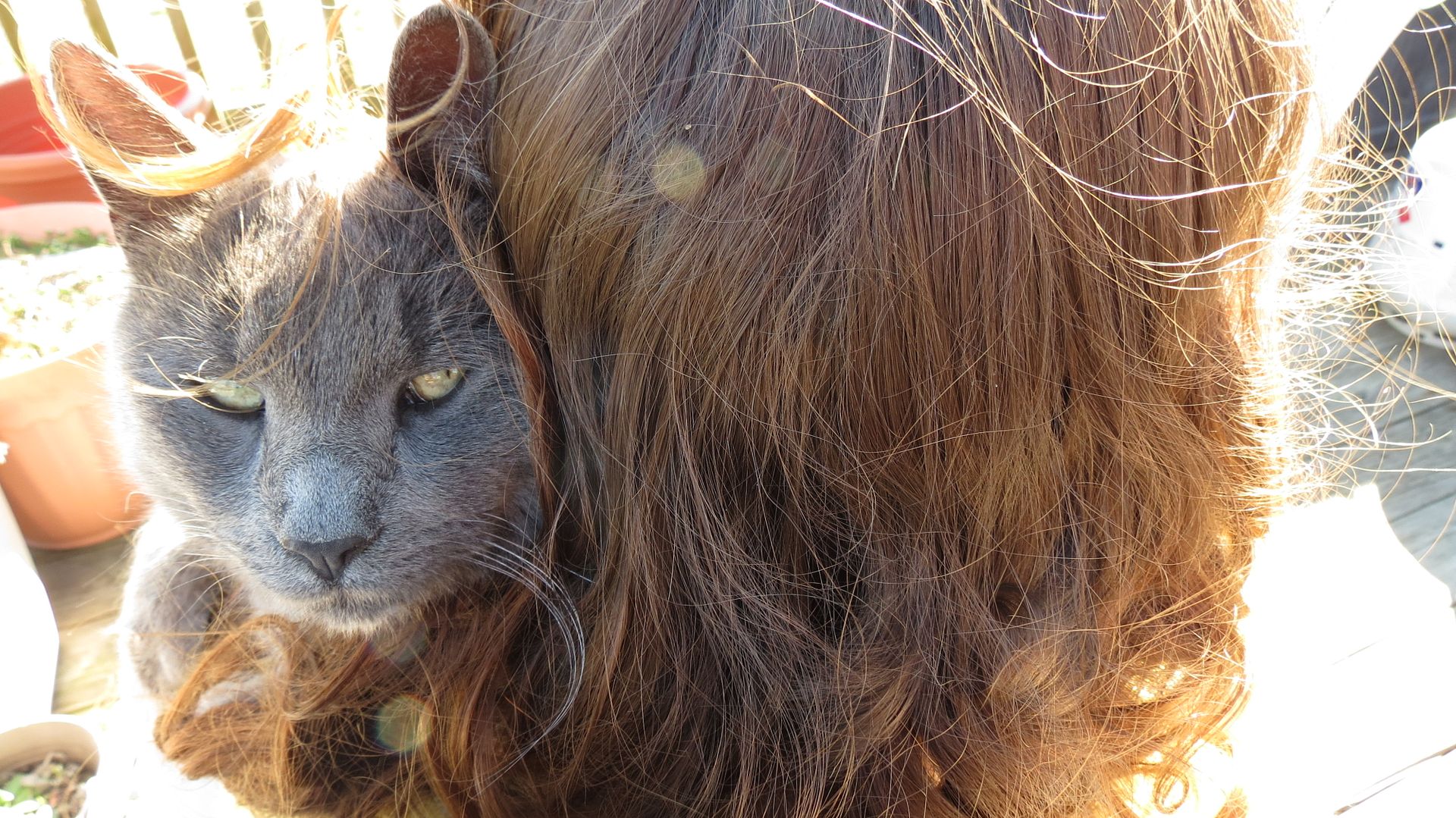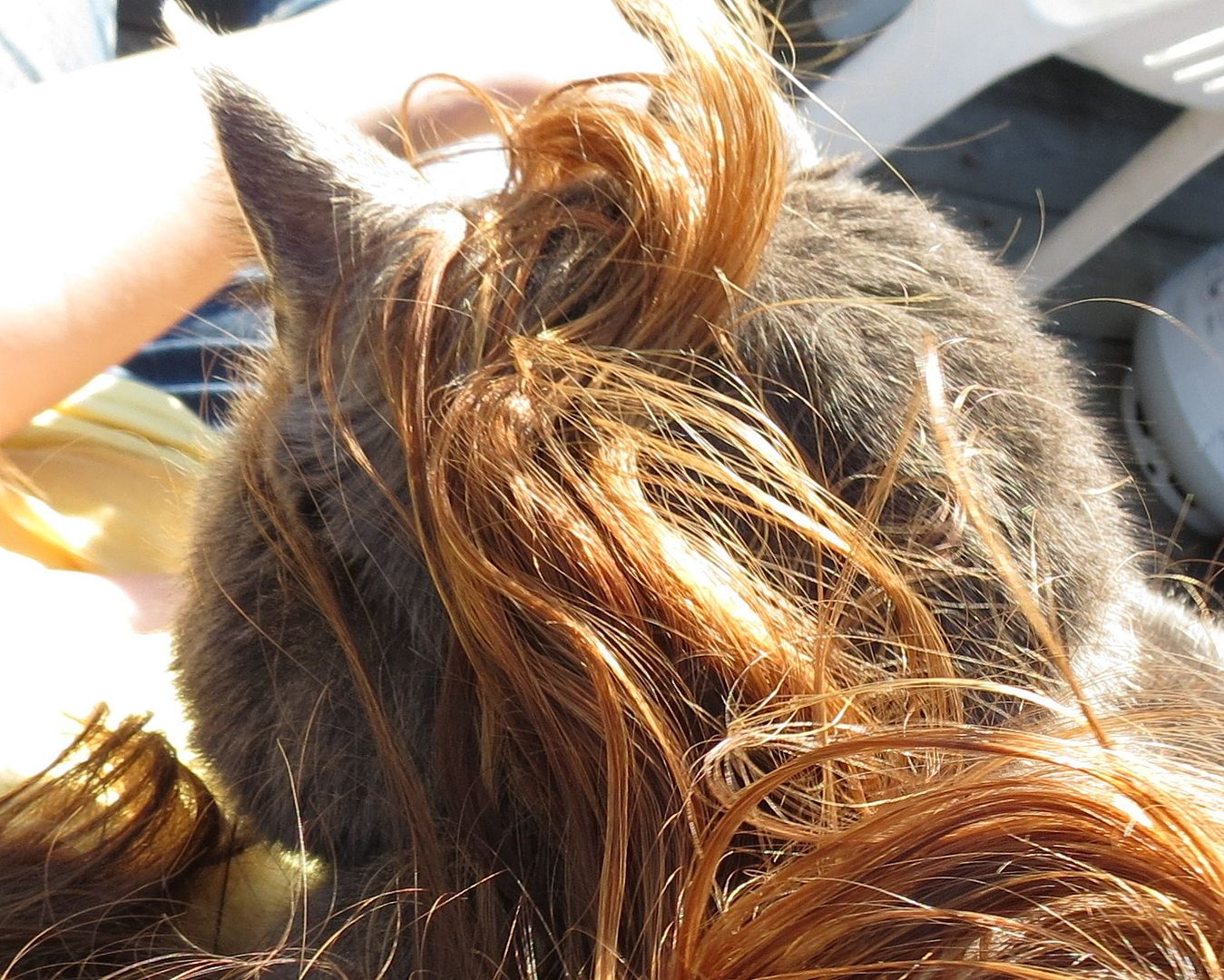 Sampson pounced on Amanda as soon as she got home. It seems he can not stop thanking her for his new life. He loves her so much!
He is a Russian Blue and is one of about fifteen cats we take care of on our farm. Sampson was taken in by Amanda when he was put outside in the middle of winter. She crawled under houses to get him. He has happily adjusted to life in a heated dog house and has learned to skillfully hunt. A farmette needs good mousers, so he is a good fit for us.
Most of the cats we have are cats who needed new homes, but a few are feral strays that we have been able to trap and vaccinate.
Proverbs 12:10 Whoever is righteous has regard for the life of his beast, but the mercy of the wicked is cruel.