My father was a contractor in Hampton Roads. I am thankful for the years he took me to work with him and taught me to work beside him. Not only did it give me many useful skills and confidence in myself, it introduced me to people from all walks of life...from the very, very rich to the very, very poor. I've been in high end mansions that looked like something off a movie set and ramshackle houses that introduced me to needs of the poor. I met wealthy politicians all the way down little old widows and learned good people exist in all walks of life with all sizes of bank accounts.
It is because of my father's excellent name that I am constantly asked about general contractors.
Right off the bat, I have to say for roof work, I'd choose Duke Roofing of Suffolk, Virginia. I have known this family forever, they have an excellent reputation, and my father hired them to work on his houses. Today, Jon is doing the work his deceased daddy and brothers use to do.
I just learned my friend Larry Porter is doing general contractor work. I attended Suffolk Christian with Larry. He's a nice man.

He says he will work "all over Hampton Roads, Isle of Wight, etc., as well as NC. I am happy to send people his way: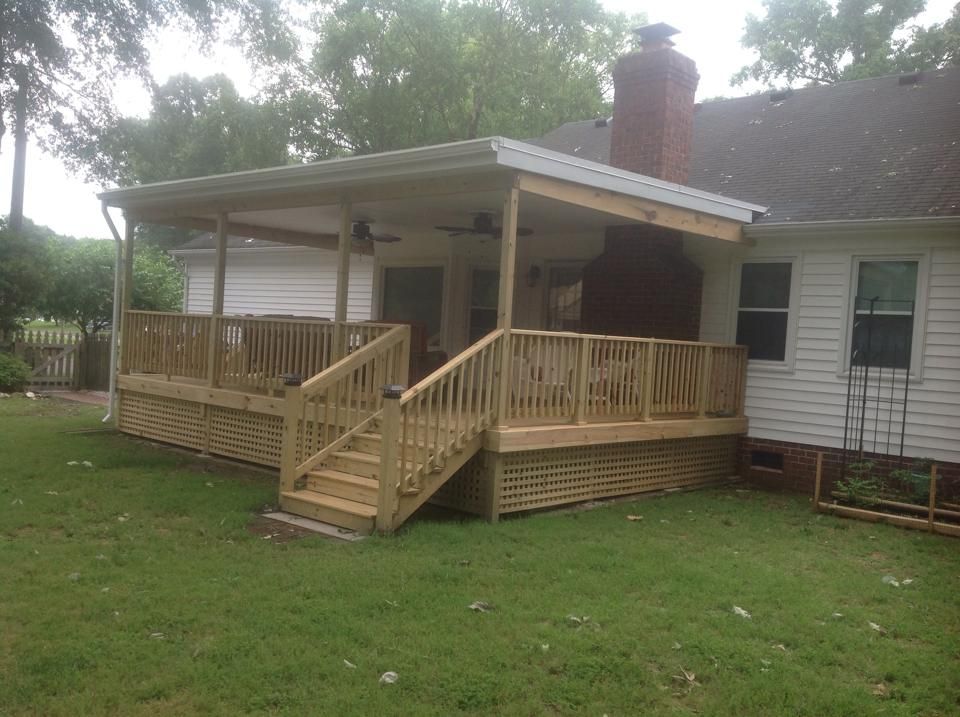 Larry says: "We're a small company providing services that range from the simplest to the complicated....repairs, replacement doors & windows
, siding & trim, covered or uncovered decks, kitchen, bath & room remodels, and more. We'd love to earn your business. I've included a before & after photo of one of our latest projects, and can provide more examples of our work. Should you need our services, please give us the opportunity to earn your business.
Larry Porter 757-676-6140, or Ken Hayden @ 757-639-4327"