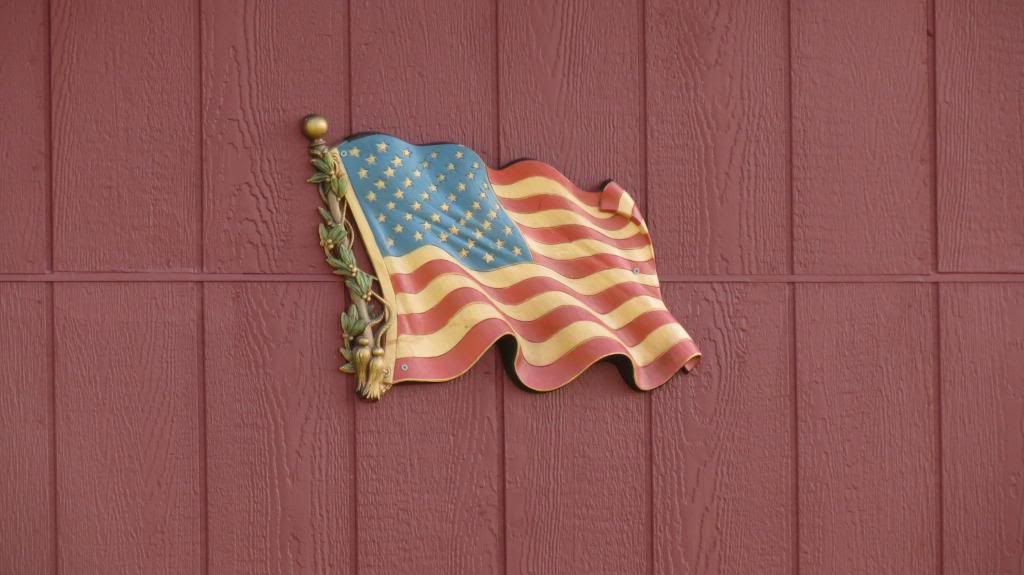 I am happy with my recent resale shop find. I am tired of the fabric flags degrading so quickly. This should last longer. I won't have to take it down in high winds like the fabric flags. We will have to see how it holds up in the sun, heat, and cold though. If it works, I will find a couple more similar to it for the farm. We are eagerly looking forward to our 4th of July celebration with family and friends.
I like the laurel leaves and berries wrapped around the pole. Laurel symbolizes victory, glory, and to Christians, the resurrection of Christ.
Be thankful for the country you live in because it is where God has placed you.
I Thessalonians 5:8 In every thing give thanks: for this is the will of God in Christ Jesus concerning you.