Caleb built a few birdhouses out of scrap wood and hinges. We've been seeing a lot of interest, but no activity so far. I walked out onto the deck after a very productive, but tiring day to give the Lord thanks for the things that had been accomplished when I saw a bird go into the box. I grabbed the binoculars to see what kind it was when it exited. I waited and waited and waited. Did I miss it leaving? I decided to go check it out.
I took camera and walked very slowly. I saw a sweet little face looking back at me.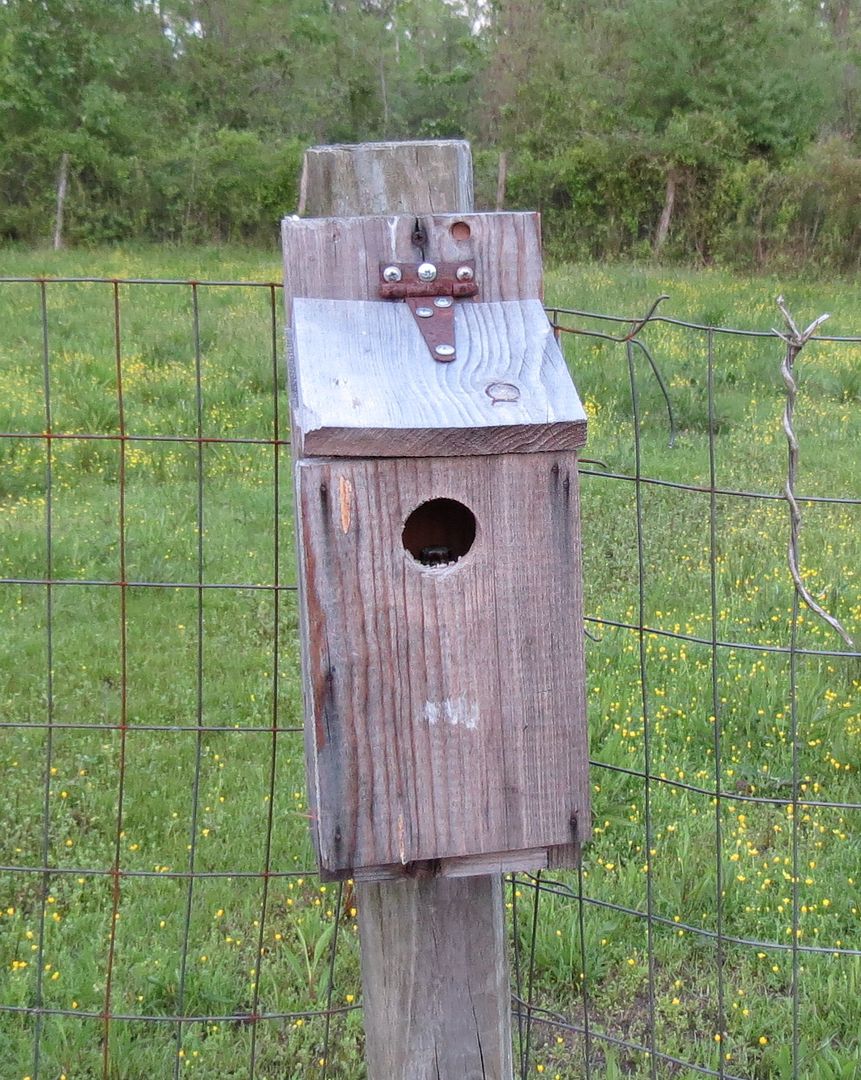 I lightened it so you can see it better.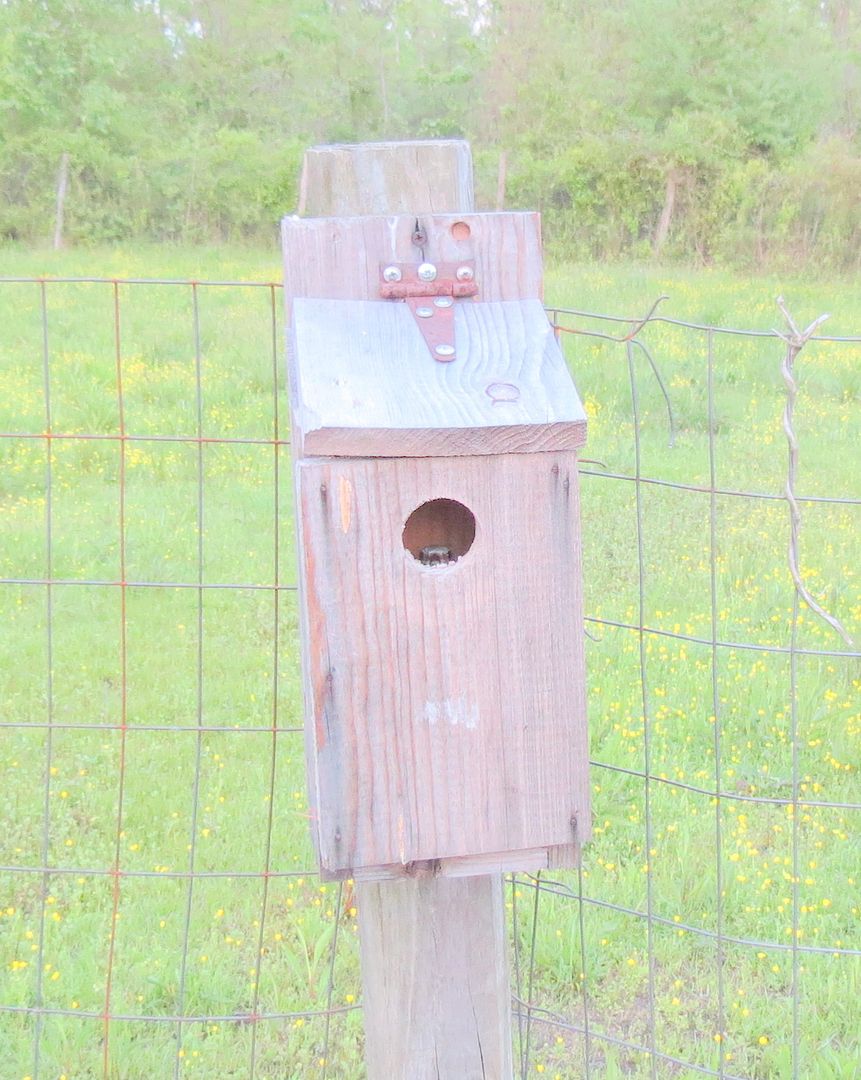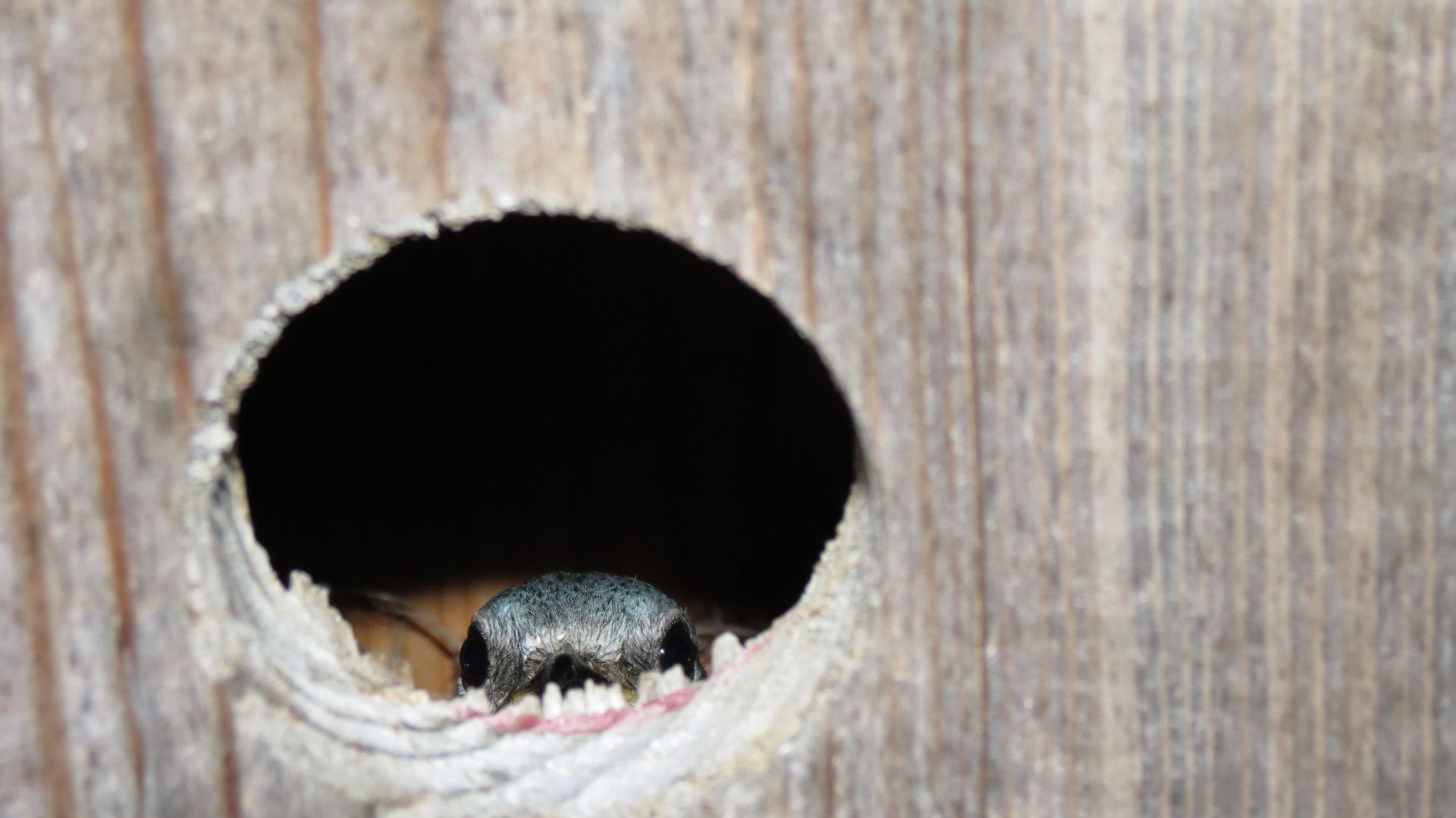 I would not let everyone go near her, but I did let the young man who built her home go see his new tenant.
I told Caleb to walk slowly and see what was in the box. I knew he'd turn and look at me as soon as he saw her, so I made ready with the camera. It took a year from when he put them up, but it finally happened!