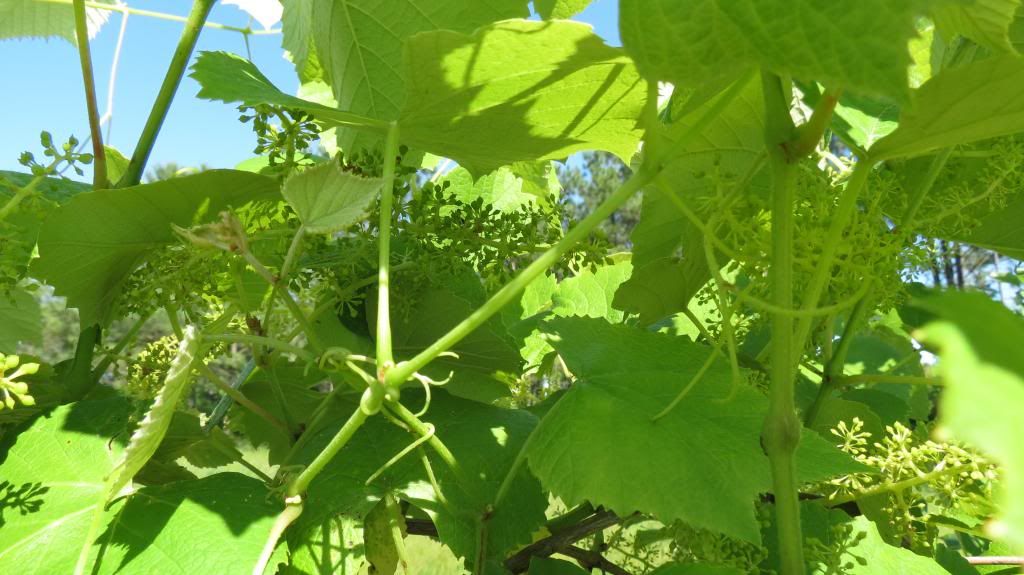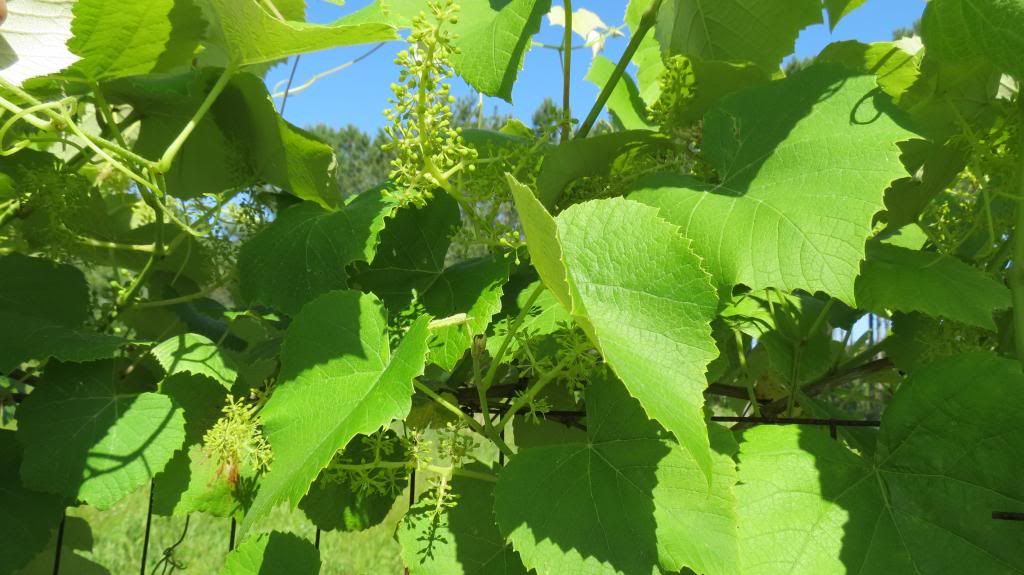 Every where we look on our long row of vines, it is loaded with baby grapes.
It's going to be a busy harvest!
I have already rooted some grapevines for next year. I plan on making another area for a dozen vines and giving away several vines as gifts as well.
James 1:17 Every good gift and every perfect gift is from above, and cometh down from the Father of lights, with whom is no variableness, neither shadow of turning.