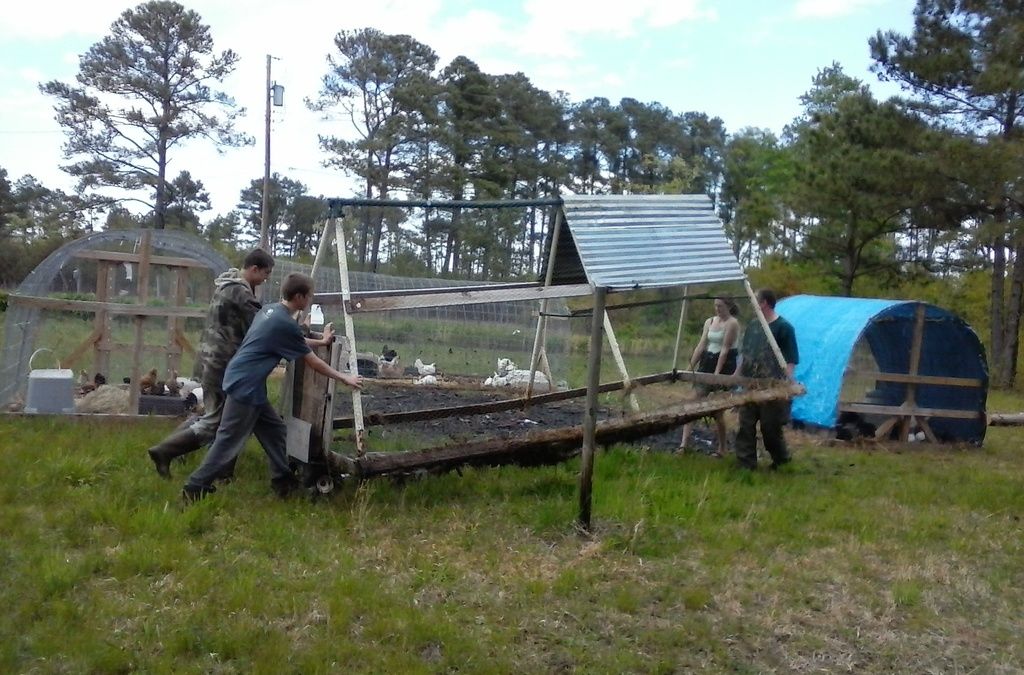 We use the deep litter method in the rabbit colony/chicken coops because it adds valuable heat in the winter. Joshua, Caleb, and I lifted a hoop house to break the litter free so we could shovel it out for compost. Now, the hoop floor is wider than we are tall so we ended up standing under it as bits of poo and straw rained down on us. We were too afraid to open our mouths to say "gross!" It was extremely heavy, slow going, disgusting, and it took all the strength three of us had with some leverage and begging to get the simple structure over. We dreaded doing the rest of the hoop houses after that, but the first was the worst one as far as the "shower" went. Clint was amazed we were able to do it without him, so that was a feather in our cap!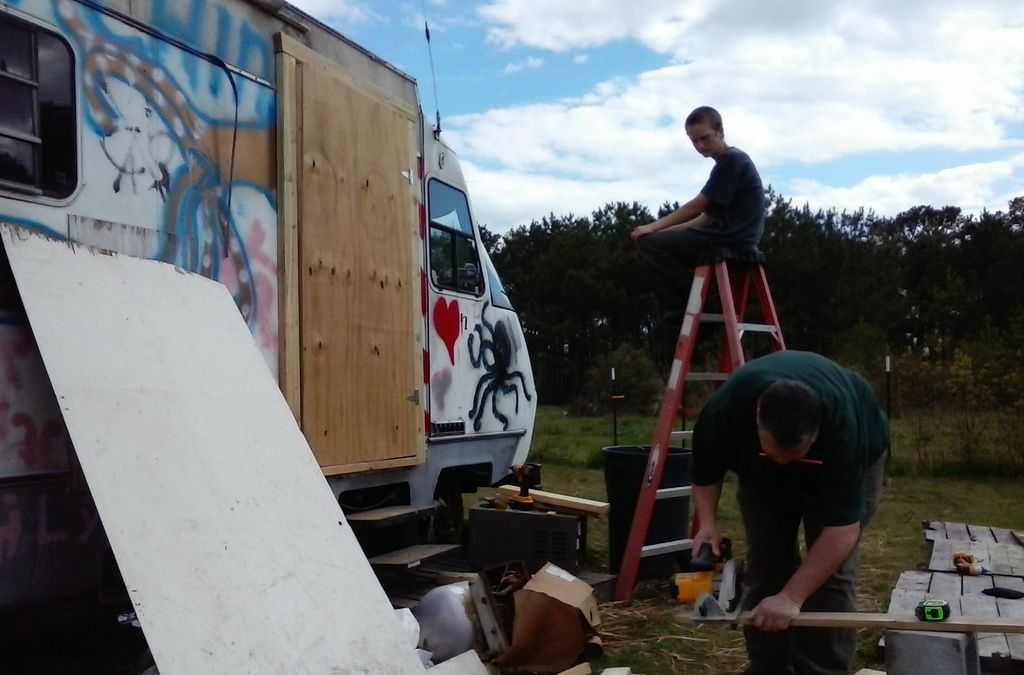 We are almost through converting an old RV into a feed storage shelter saving ourselves $3,500.
Since it faces the woods, we let the children have at it with leftover spray paint.
An octopus, sea horse, squid, names, hearts, Hannah's first spelling words, a stick man, and the name "The War Machine" adorn it.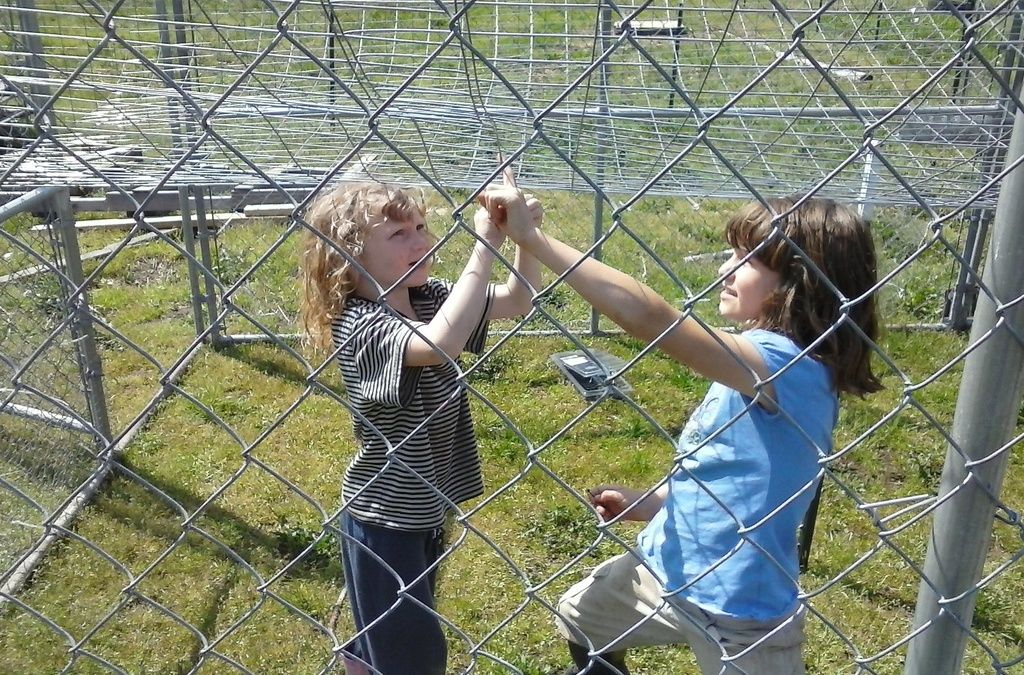 Short children are very helpful in some situations.
We cover our bird pens to keep the predators out and the birds in to prevent cross breeding.
This top was raised after the pieces of rolled wire fencing were connected.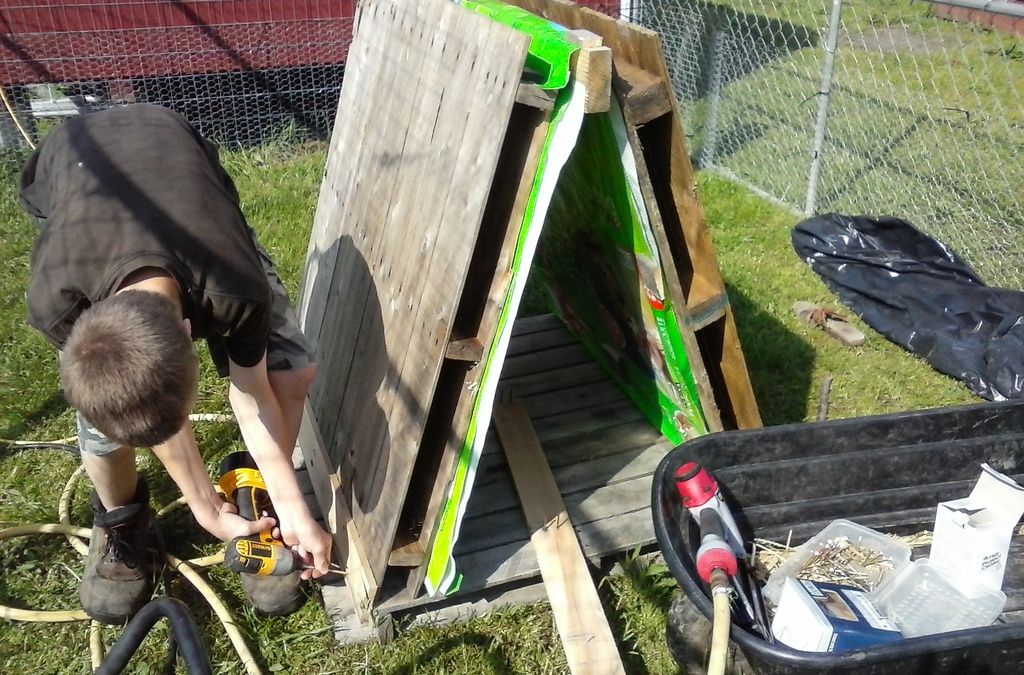 The turkey laid 12 eggs in the week after we gave her this nesting shelter.
We used 100% recycled wood and plastic on the shelters.
It took us 20 minutes to build the first one so these are going to be very cost and time efficient.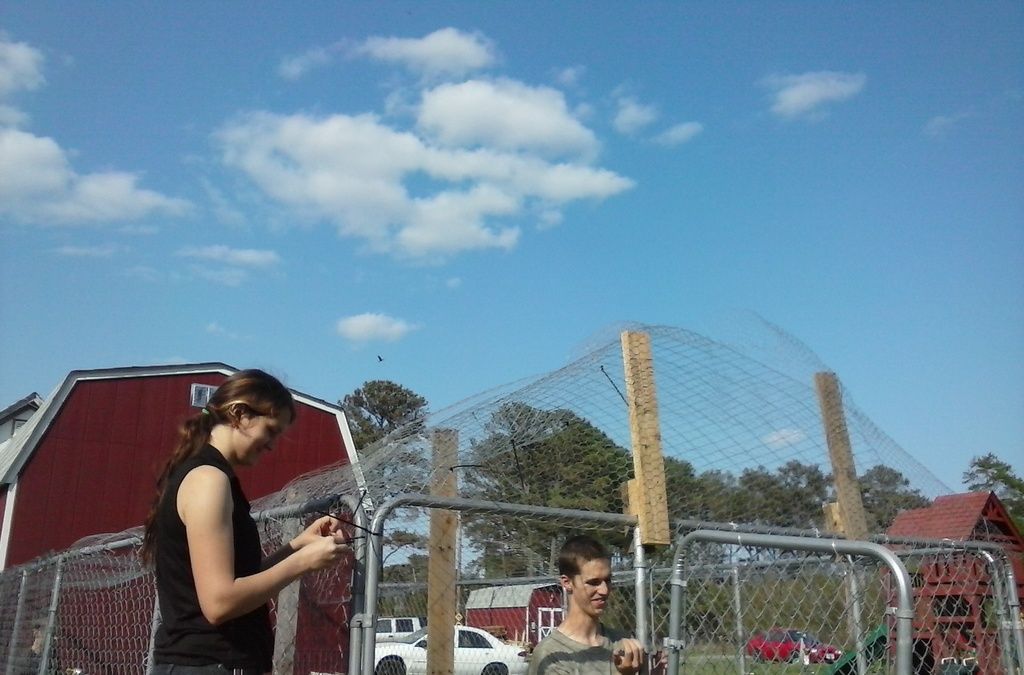 Tall children are useful too! This is after we raised it.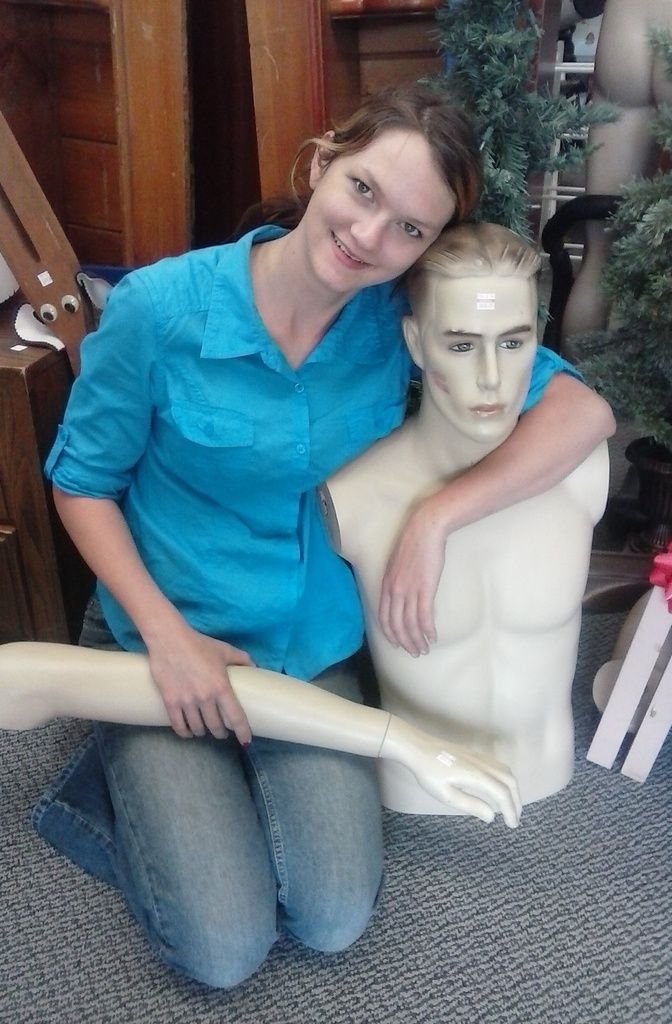 We had several people laughing over Amanda's strong, handsome friend who happens to be a very good listener! He's tall...or could be.
We found his legs in another aisle.
He's a bit absent minded to go without clothing, is currently out of work, and seems to "fall apart" easily. Amanda decided to leave this one for the next girl.
After last year's success, I am hoping to continue to increase the fruit trees and grape vines through air layering.
I've been digging up and transplanting daylilies in hopes we can use them to cut down on weed eating around structures. I have a very large strawberry patch and some blackberries waiting on me to tend to them too.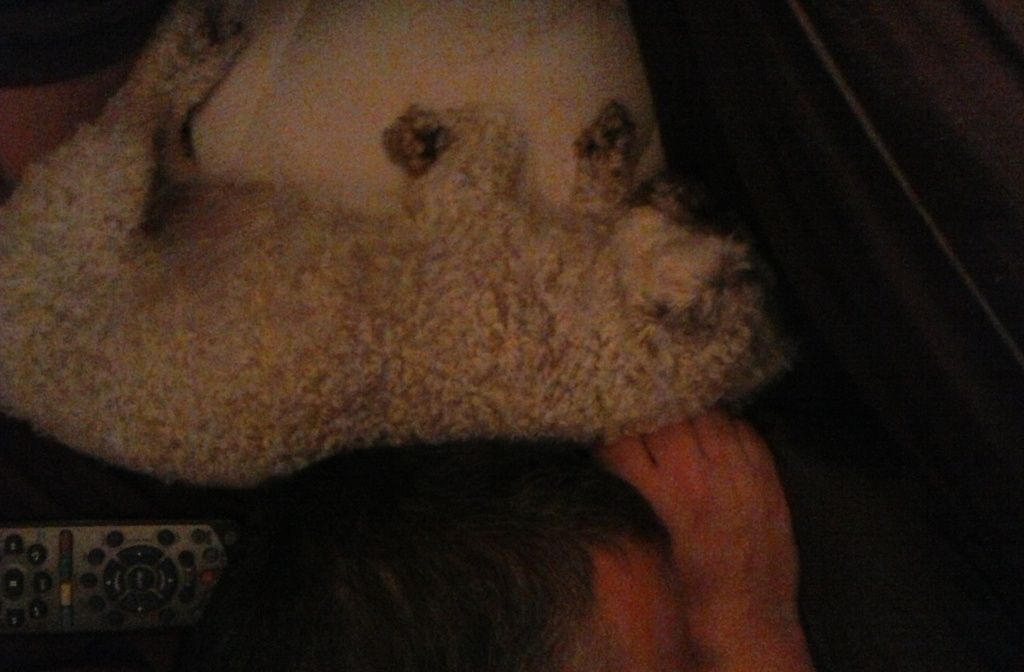 Maggie, our little poodle, sleeps most nights at Clint's head.
She is so light, she feels like part of the covers when we roll over so we have kicked her off the bed quite a few times. We started putting her between our pillows for her safety.
We've been pulling long hours every day trying to catch up on things that fell very behind during the 5-6 weeks I was off my feet.
Clint's been working OT, so he's been extremely pressed for time.
Now we are racing to get our spring chores done before our plans for June. In addition to the normal cooking, home making, and homeschooling, we've been trimming hooves, giving spring shots, gardening, painting, trading bedrooms, building made to fit furniture, moving shelters, building new pens and shelters, burning brush piles, repairing fences, sewing curtains, and...loving the moments as we make memories and laugh with each other...until we drop late at night.
Romans 15:32 So that by God's will I may come to you with joy and be refreshed in your company.