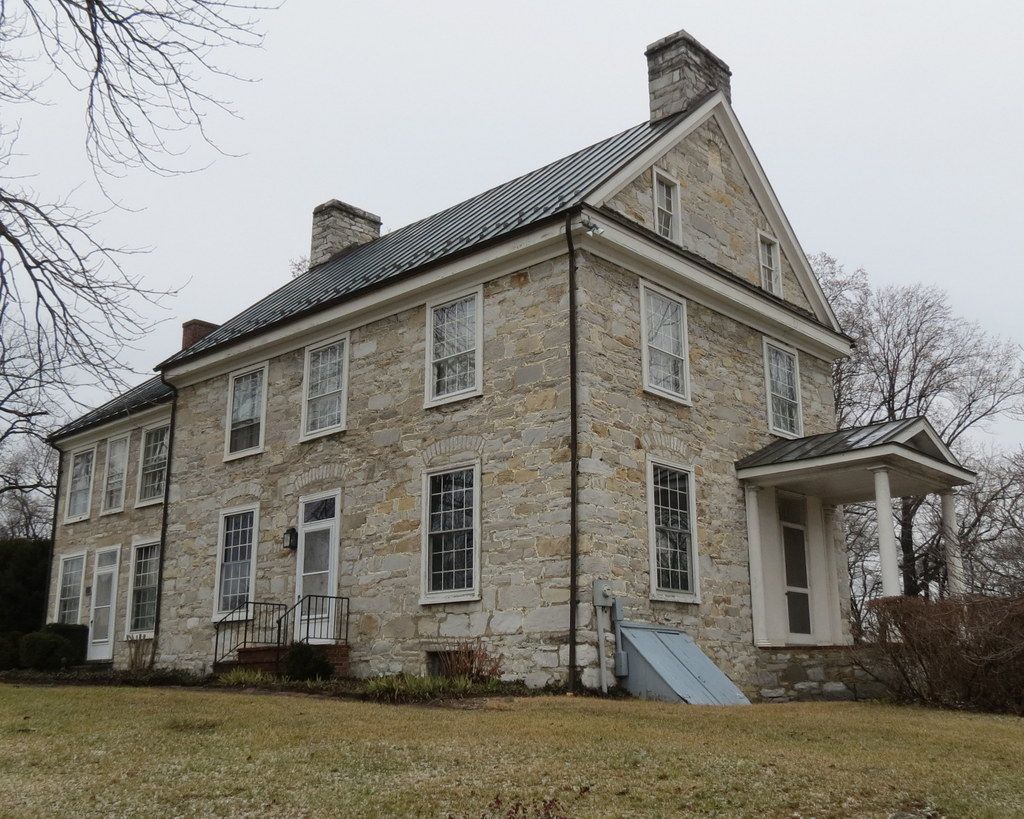 "Abram's Delight", the site of five generations of the prominent Hollingsworth family covering 200 years, has a story of its own.
When Abraham Hollingsworth came to the Valley circa 1728, he was exploring, with the intention of finding a spot to build a home for his family and to establish a mill to supplement his income as a farmer. On this spot, he found the answer to his requirements - fertile land and an ample water supply."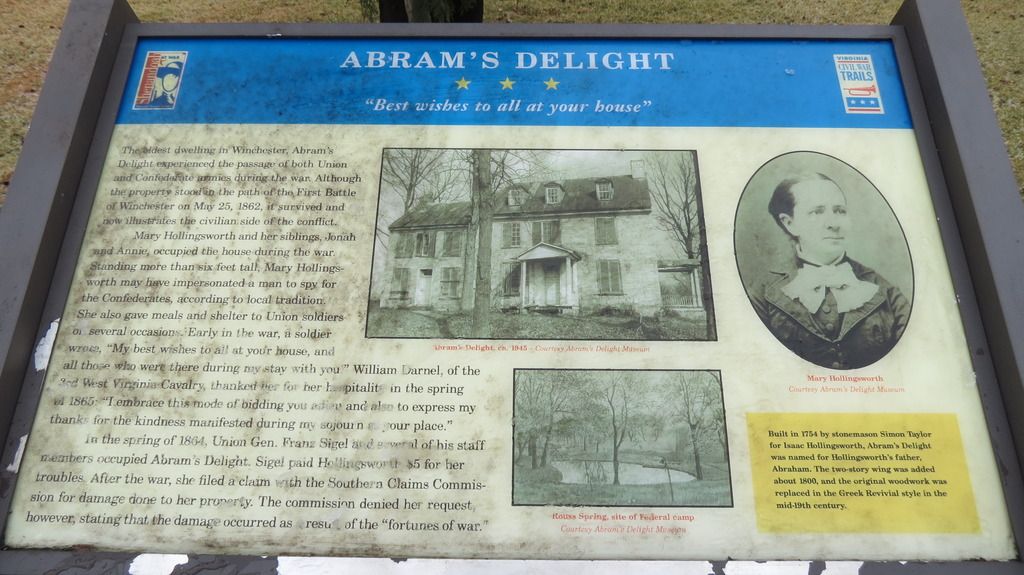 The oldest dwelling in Winchester, Abram's Delight experienced the passage of the Union and Confederate armies in the war. Although the property stood in the path of the First Battle of Winchester of May 25,1862, it survived and now illustrates the civilian side of the conflict. Mary Hollingsworth and her siblings, Jonah and Annie, occupied the house during the war. Standing more than six feet tall, Mary Hollingsworth may have impersonated a man to spy for the Confederates, according to local tradition. She also gave meals and shelter to Union Soldiers on several occasions. Early in the war, a soldier wrote, "My best wishes to all at your house, and to all those who were there during my stay with you." William Darnel of the 3rd West Virginia Calvary, thanked her for her hospitality in the spring of 1865. "I embrace this mode of bidding adieu and also to express my thanks for the kindness manifested during the sojourn at your place." In the spring of 1864, Union General Franz Sigel and several of his staff members occupied Abram's Delight. Sigel paid Hollingsworth $5 for her troubles. After the war, she filed a claim with the Southern Claims Commission for damage done to her property. The commission denied her request however, stating that the damage occurred as a result of the "fortunes of war."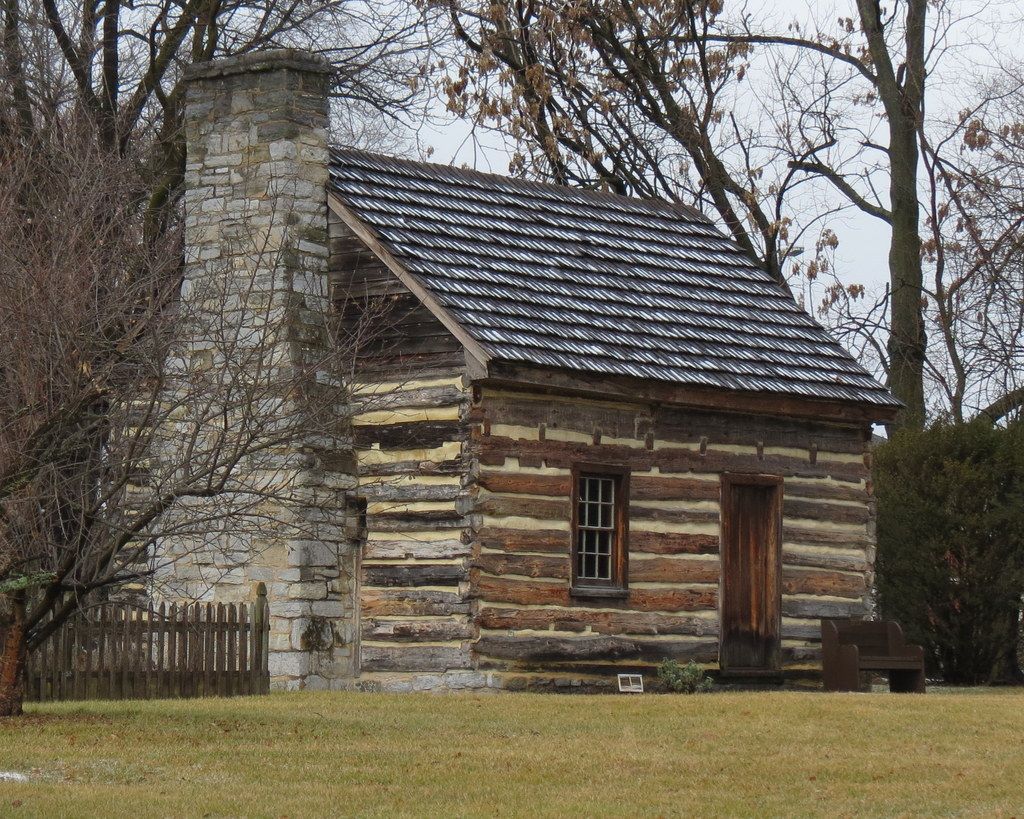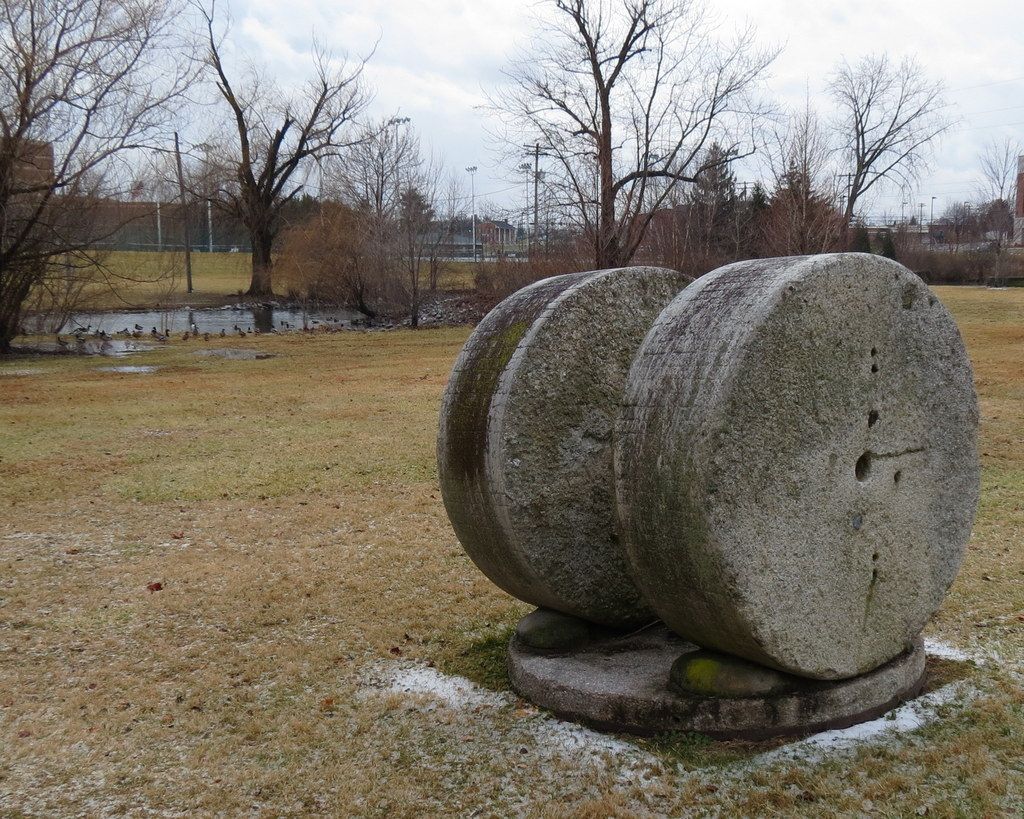 Rouss Spring was the site of the federal camp.
Those were mill stones used in the mill also on the property (not pictured).
Read the history of this home here.