Out of respect for his short life and for what his parents lived through, I share his marker. I have a good friend who has lost her only child. I see the daily struggle she fights, so I know the Glaizes' suffered greatly. Their life was terribly sad, but their eternity looks very joyful..and we can praise the Lord for that!
u
This was before I lost Jonathan.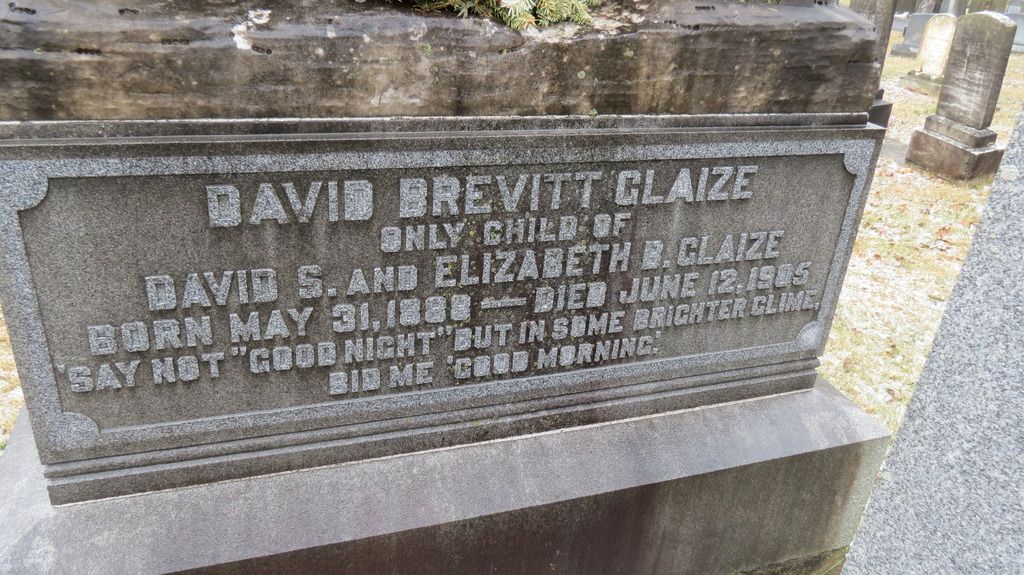 David S. and Elizabeth B. Glaize
Born May 31, 1888--Died June 12, 1905
Say not "Good Night," but in some brighter clime
His parents are laid to rest beside him. They died within two years of each other.
Their epitaph reads a fitting "I heard the voice of Jesus say, "Come unto Me and rest."
His parents are at rest and peace with this hard life and are reunited for an eternity with their son having died nine and eleven years after his death respectively. Thank You, Father, for turning our sorrows into joy!