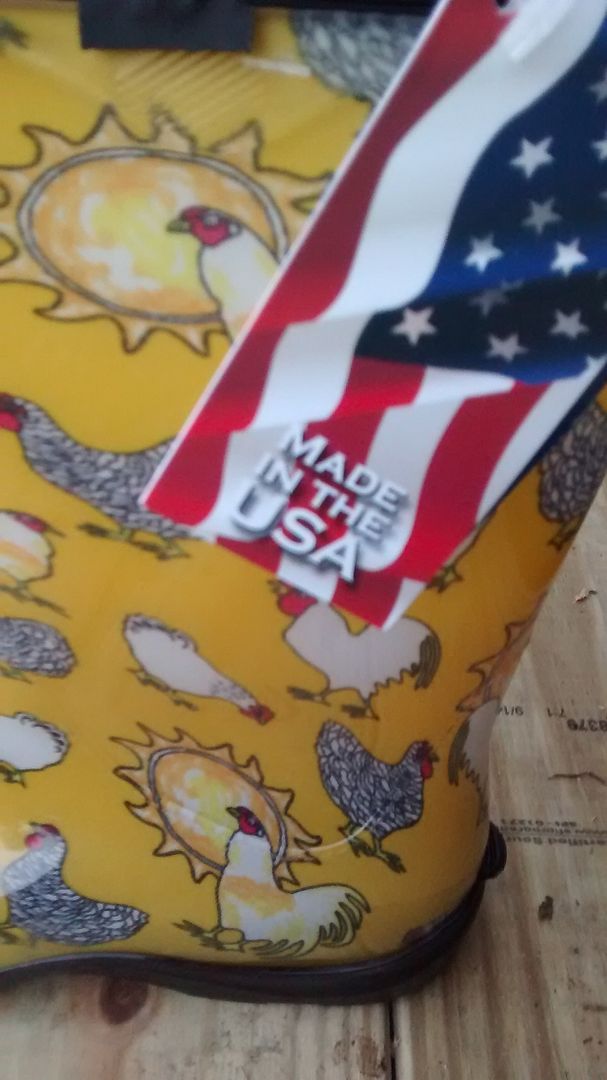 I bought them just to see Hannah smile. She said, "Oh, they are so adorable!" over and over. I wish Sloggers made them in children's sizes!
They are very comfortable and made from a soft, flexible rubber unlike any I've seen on a rain boot before. The boots do not come up as high as I'd like so I'll wear these around the farm and buy a pair of waterman's boots for mud and heavier work.
If you order a pair, you might consider going up two sizes. I wear normal width shoes. I went up one size hoping to fit a thick sock in them. These fit me perfectly while I am barefoot. I will not be able to get a heavy wool sock in them for winter wear. I do love the feel and look of these cute boots though! I may get a pair of the comfort shoes next spring to wear in the garden.