He is waiting for her to come down and pet him.
Every time Joshua walks by, he stops to pet the pony.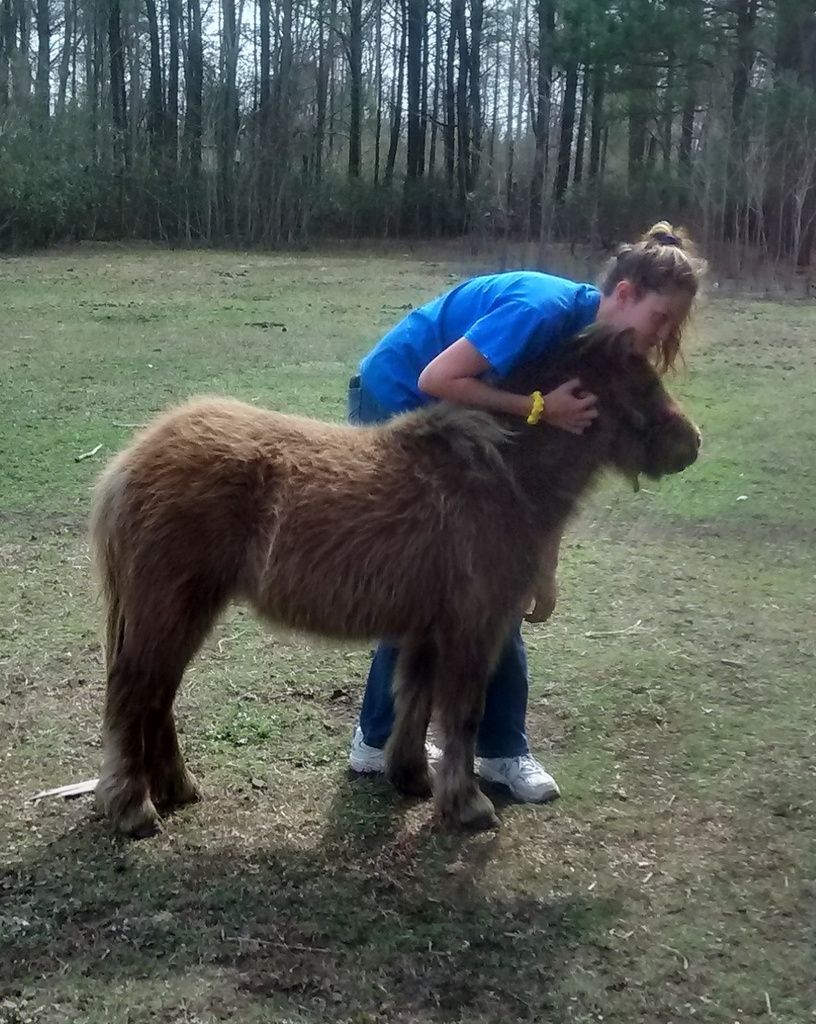 Carrots are disappearing from the fridge at an alarming rate!
Horses become such a big part of the family. When we saw Hot Shot wasn't going to be around much longer, we wanted to soften the blow to the children as much as we could. So, we found this little guy in November. You might have seen him in some of the pictures or remember the Because It Fit? post. Yes, we brought him home in the back of our suburban with lots of tarps and some straw.
Since Emily and Hannah have loved the My Little Pony toys, we named our miniature pony, Rumble, after one of those characters. Rumble has worked his way into all of our hearts already. He is an affectionate and fun little guy who likes to be a part of whatever we are doing. He is only two years old so he should be here with us for a long time to come.
Amanda is really pushing for us to find a mare for him. Will she get what she wants? Only time will tell.