These images are owned and copyrighted by Wendy Asbell.
This post is basically a re-run of one of our most popular posts with new pictures.
round guinea fowl egg next to a normal guinea egg
soft duck egg aka Egg Drop Syndrome
This is usually due to a calcium deficiency or an andenovirus.
This duck carries the andenovirus and will be culled which means "to collect" as in "setting aside something inferior." Culling on a farm can mean: sold, given away, made as a pet, rendered infertile, or killed.
double yolked chicken egg
I put it in the incubator, but it was infertile.
People have had double yolked eggs hatch. (see Youtube)
The two pictures above are of a malformed chicken egg also caused by "Egg Drop Syndrome." My poultry gets a free choice calcium supplement, is on a layer formula, and is fed back nearly all of the egg shells from what they produce and what we buy from the store. We aren't where we can produce enough for our needs and the incubator yet. Our shells are thicker than store bought. This only happened once in one very young hen, so I think it was just because of her young age. First eggs can be smaller and unusual.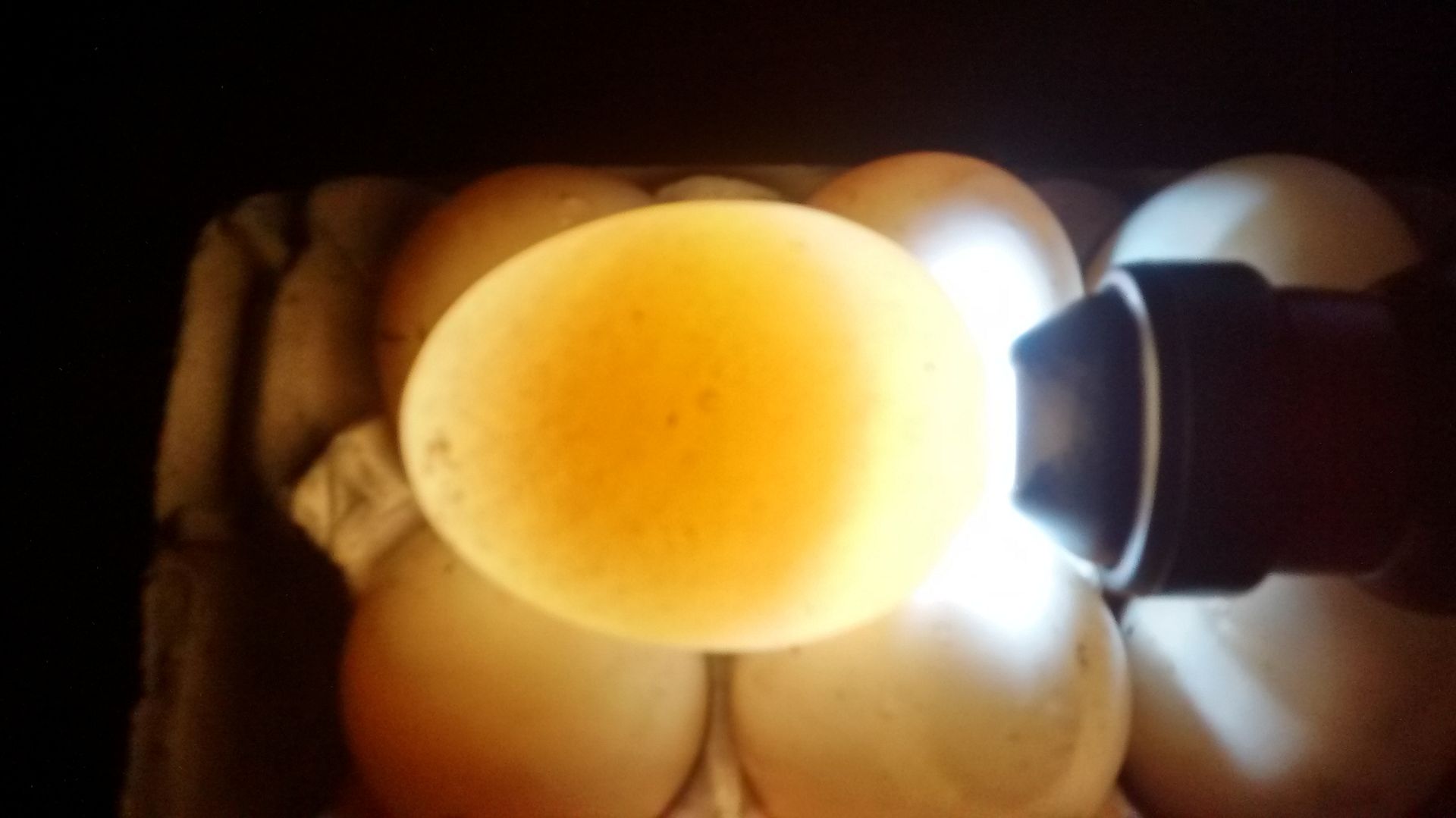 Pictured first is a normal egg where the yolk is clearly visible. The second photo shows a small egg without a yolk. This is called a "fairy egg" among other names. It happens when a bird's reproductive system is out of synch and is mostly seen in new layer or older birds.
Update 3/14/16: egg assembly line
Learn more about how eggs form here, here, and here. Happy Learning!