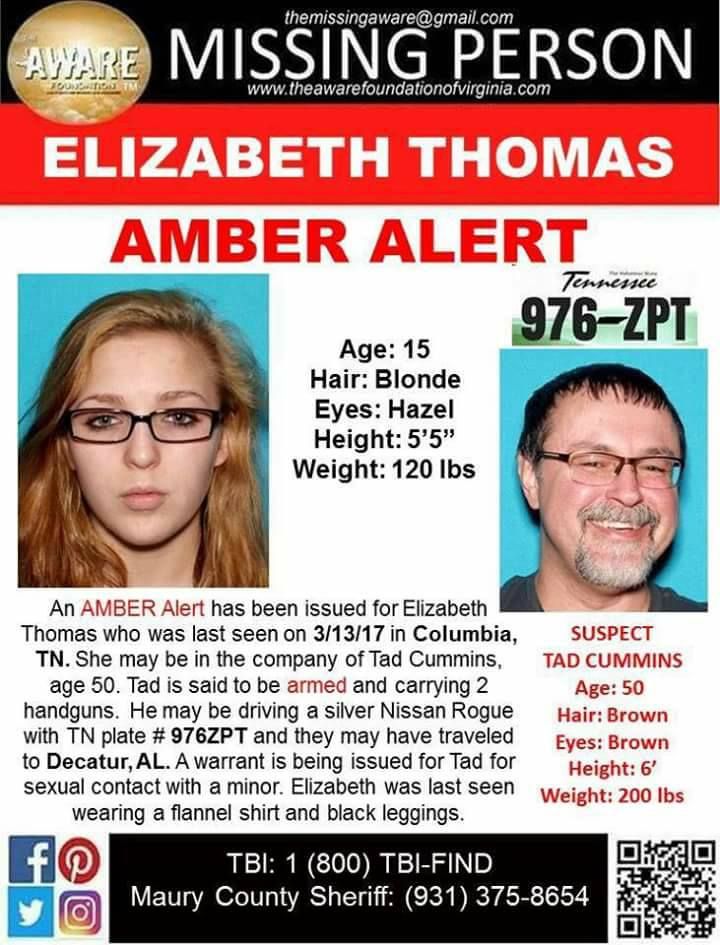 While they were last seen in TN and thought to be in Alabama, a family member (Danielle Thomas) told me yesterday (3/23/2017)

that keeping an eye out and looking in the woods of other places, including my state of Virginia, is worth doing.
"the Tennessee Bureau of Investigation says efforts to locate them remain unsuccessful as they could be anywhere." source
"She told my younger sister that if she wasn't home by 6:00 to call the police. Call for help I think was her exact words," James Thomas said." source
"
The suspect is believed to be armed with two handguns and driving the listed vehicle." source
I have a particular interest in wanting to see this 50 year old predator apprehended, and this young woman returned home. Let's share the missing persons information, keep our eyes out, and keep the fervent prayers going.