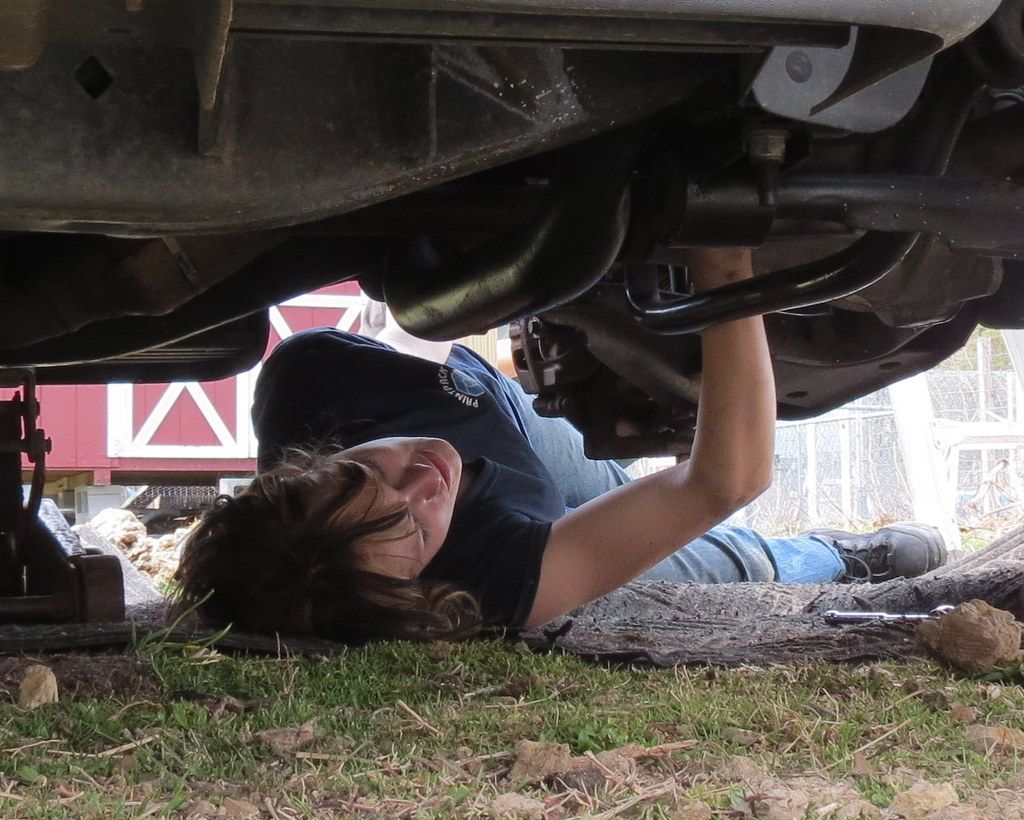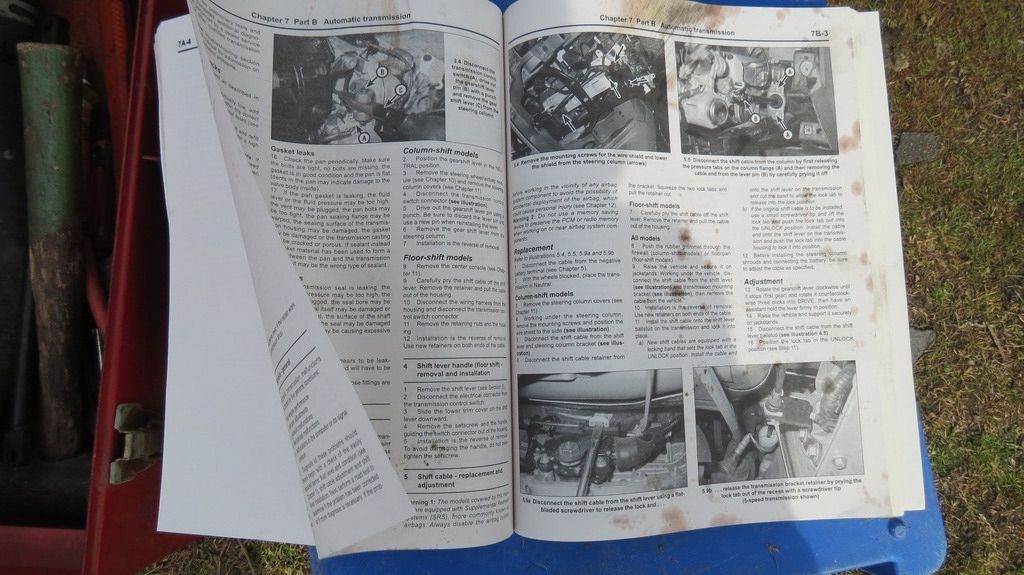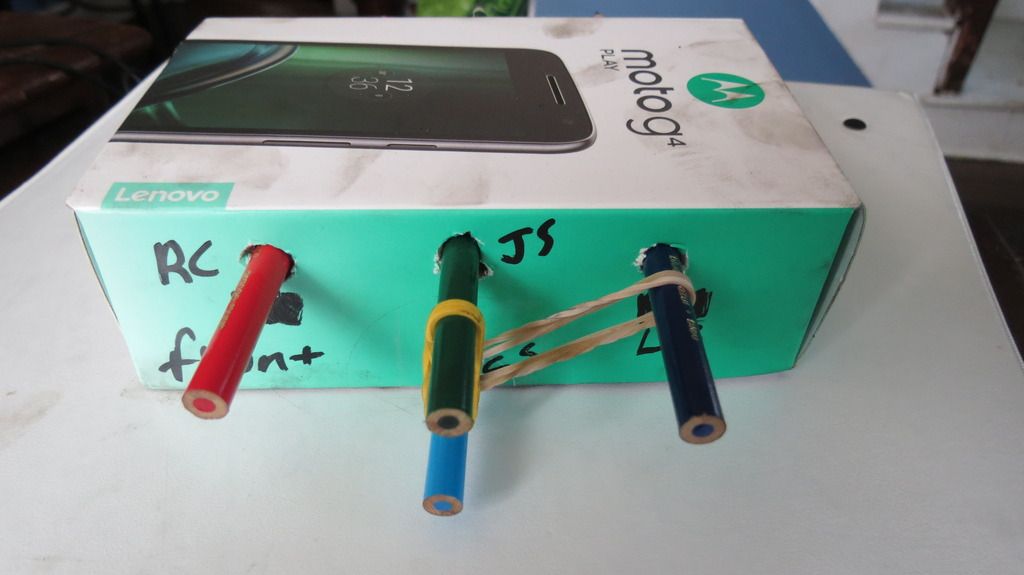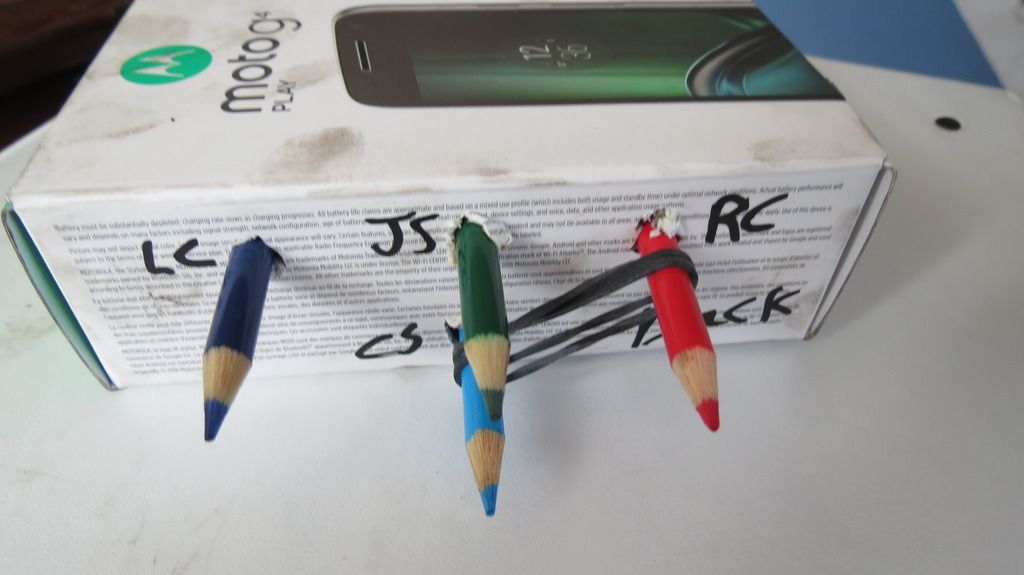 Time to pull the engine out!
After working that morning, Dad was on hand to help guide the engine out.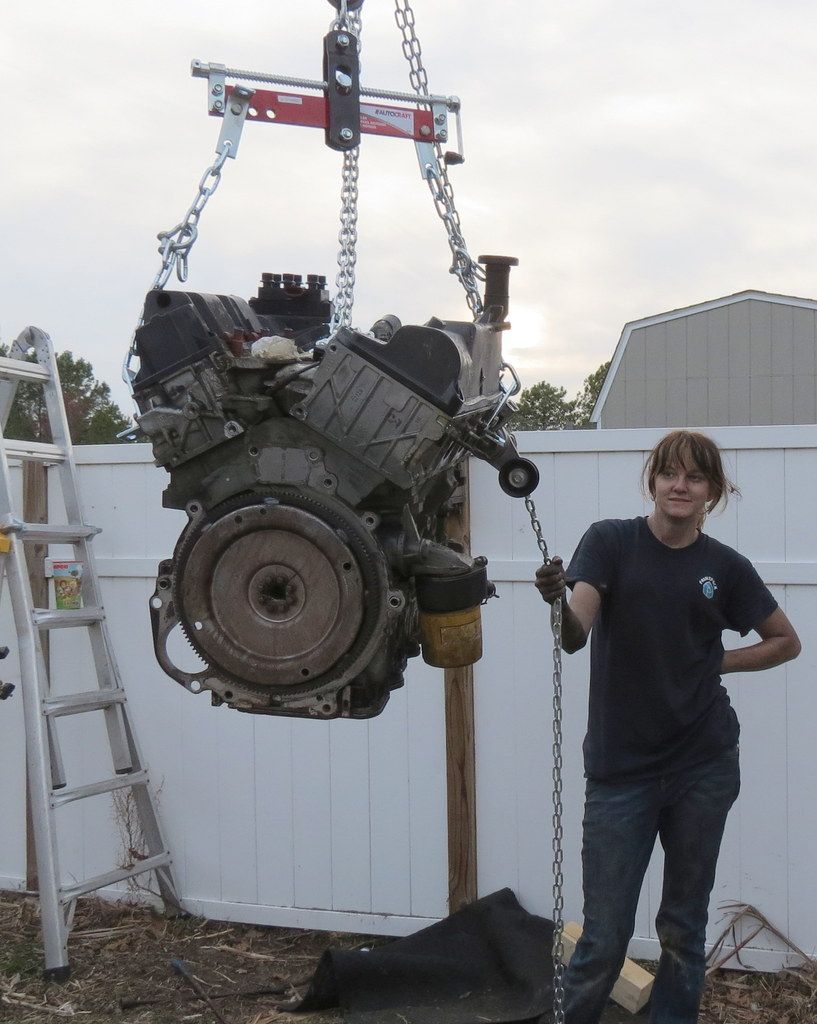 I've noticed it's the people doing nothing constructive that are usually the ones criticizing the people who are movers and shakers. Yes, Amanda has had some criticism. She was told by a young man that she should be learning to "knit and stuff" in her time off. She told him she knows how to crochet and sew, but those things will not get her the car she wanted at a bargain price. Amanda laughed at him because he spends his free time playing video games and can't do simple things on his own car.
There is nothing in God's Word that says a woman can not learn skills. Just because something isn't stereotypical in our culture does not mean it is immoral. This skill will benefit her and her family for the rest of her life. She is adding to what she already knows. She has already fixed vehicles for others and did not charge them for her time. She will be able to minister to more people because of her current project.
It is honorable, pure, and admirable that she wanted something, set a goal for it, and is working very hard to obtain it for herself rather than sitting around waiting for someone else to provide it or for it to magically fall out of the sky. She is not neglecting anyone or anything by doing this. She is being industrious while the guy at work is wasting his time on something that will never tangibly benefit his life.
Proverbs 12:24 The hand of the diligent will rule, while the slothful will be put to forced labor