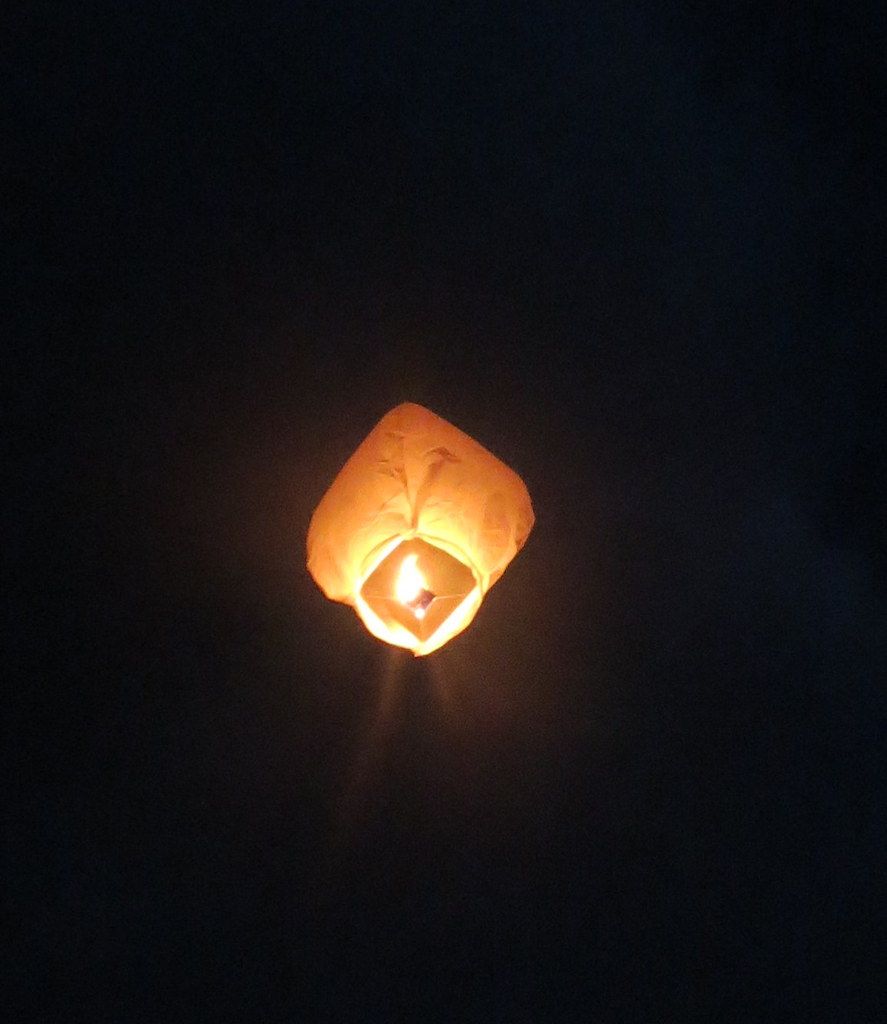 Per our tradition, we gathered as a family on May 7th and remembered our other nine family members. We are thankful the Lord made them known to us even for a short time.
We wait patiently with joyful anticipation of the day we will be together.
Texts from our neighbors telling us how much they enjoyed seeing the sky lanterns was a welcomed extra blessing.
I was asked if I was concerned about them being a fire hazard. Here's my reply:
"
No. We researched them and chose these for that reason. The ones we buy cost more than others, but they are worth it. These are made in such a way to not start fires. They rise rapidly, go very high up into the sky, have a very limited burn tim
e, and burn completely out while in the air before the biodegradable parts fall harmlessly back to earth. We've been using them for years with no issues. We watch every one until it is finished. They go completely out while they are still very high in the air every single time."
We also live near a river and the wind takes them to open water. If you are still concerned about fires, you can use them after a rain.
The ones we purchase are completely biodegradable.
There were manufacturers using wire for the frames which fell into fields causing concerns for cattle farmers. If those are still being made, I'd avoid them.