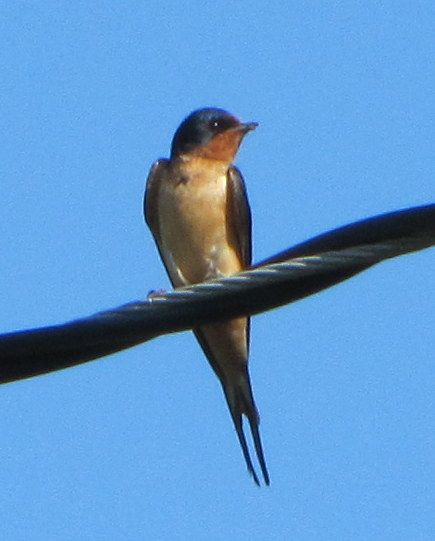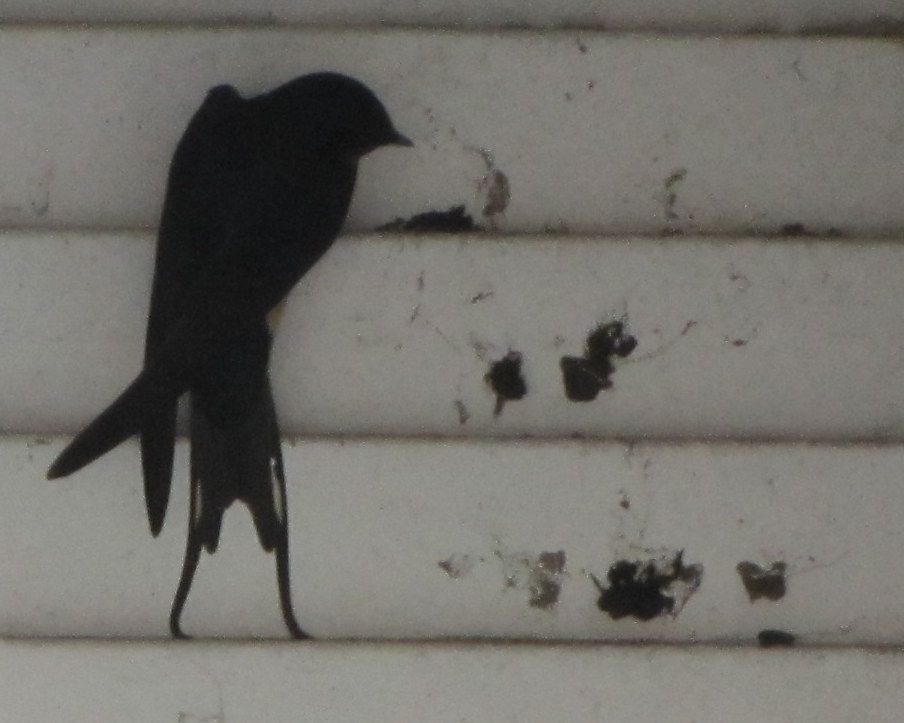 We have lived here for 18 years. We use to have about 10-12 nesting pairs of swallows in our "big barn" which burned completely down three years ago. That spring swallows came back, circled over the spot the barn was and then left our place. They're back! This is the first year barn swallows have nested in the awning of our front door. They seem unperturbed by our constant comings and goings.
In Scripture, the ant is used to illustrate wisdom, preparation, and hard work. The eagle represents strength. The serpent reminds us of craftiness and cunning. The wolf represents deception. A sparrow reminds us of God's attention, care, and provision for His creation.
While not mentioned in the Bible, swallows have long been considered as a symbol for grieving mothers who have lost a child. And, here they are nesting at my very busy front door. They are also perching within 2-3 feet of me which has impressed me and everyone else who has seen it. When I see them flitting about, I smile and think about how many times God has shown me His love for me since I lost my babies. Difficulties happen to everyone, but intimately knowing the Father makes a tremendous difference in how we cope through them. I am glad I am His child, and I hope you are too.
I have another post showing the progression of the nest coming up soon.
There is salvation in no one else! God has given no other name under heaven by which we must be saved.
Acts 4:12
John 3:16-21 For God so loved the world that he gave his one and only Son, that whoever believesin him shall not perish but have eternal life.
For God did not send his Son into the world to condemn the world, but to save the world through him.
Whoever believes in him is not condemned, but whoever does not believe stands condemned already because they have not believed in the name of God's one and only Son.
This is the verdict: Light has come into the world, but people loved darkness instead of light because their deeds were evil.
Everyone who does evil hates the light, and will not come into the light for fear that their deeds will be exposed.
But whoever lives by the truth comes into the light, so that it may be seen plainly that what they have done has been done in the sight of God.