I was still recovering physically for the first 3/4 of our spring/summer birthday marathon (Brandon's, Clint's, Caleb's, and Emily's on 7/2), so I didn't get the pictures up immediately after. Here's a few from Clint's: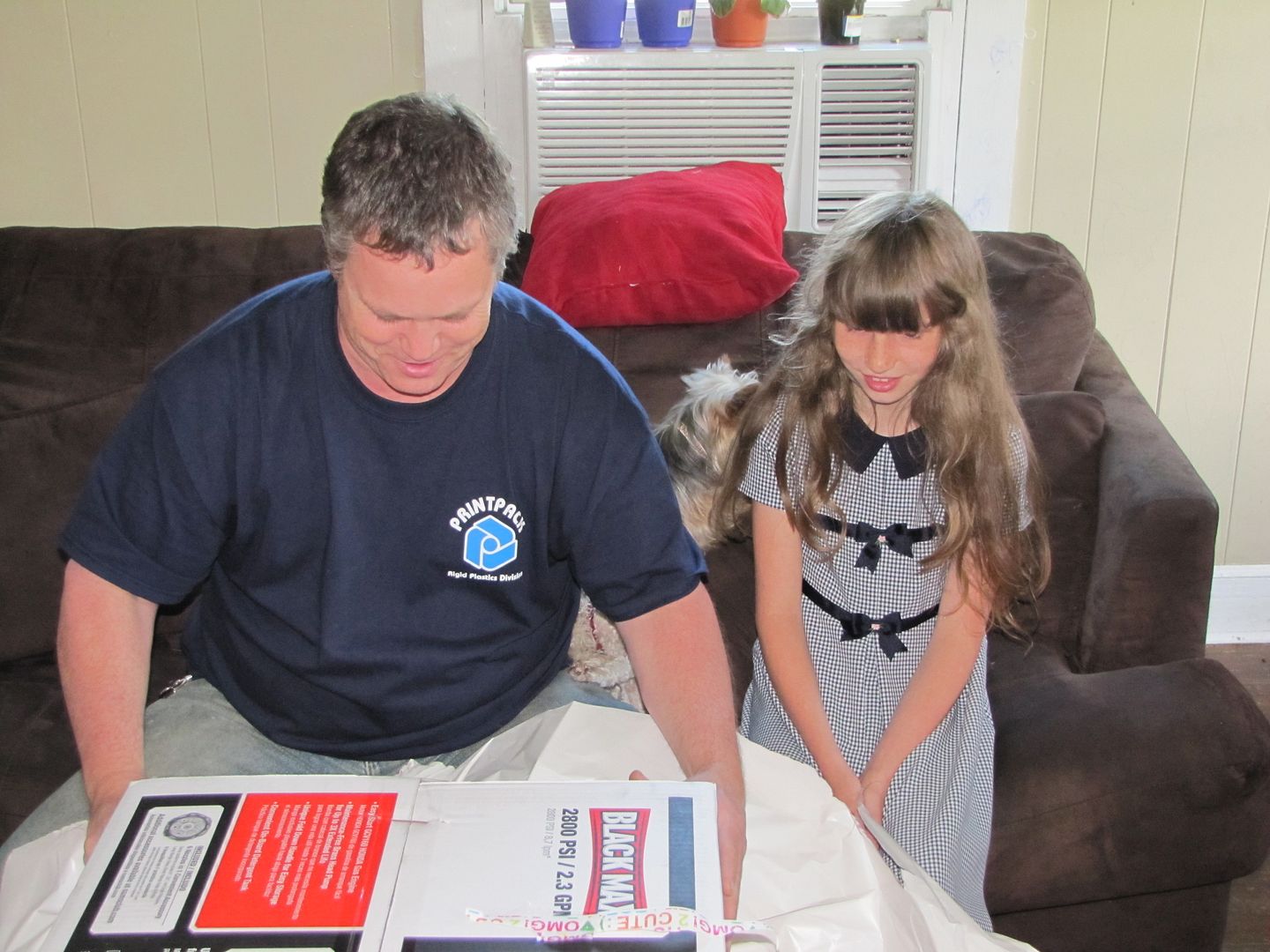 opening his gift
We pooled our money to get him something really nice!
Romans 12:9-13 Let love be genuine. Abhor what is evil; hold fast to what is good.
Love one another with brotherly affection. Outdo one another in showing honor.
Do not be slothful in zeal, be fervent in spirit, serve the Lord.
Rejoice in hope, be patient in tribulation,be constant in prayer.
Contribute to the needs of the saints and seek to show hospitality.