Joshua came up with the idea of a Mother's Day Light Saber Battle.
I loved it and am eager for my energy to return so I can join in too!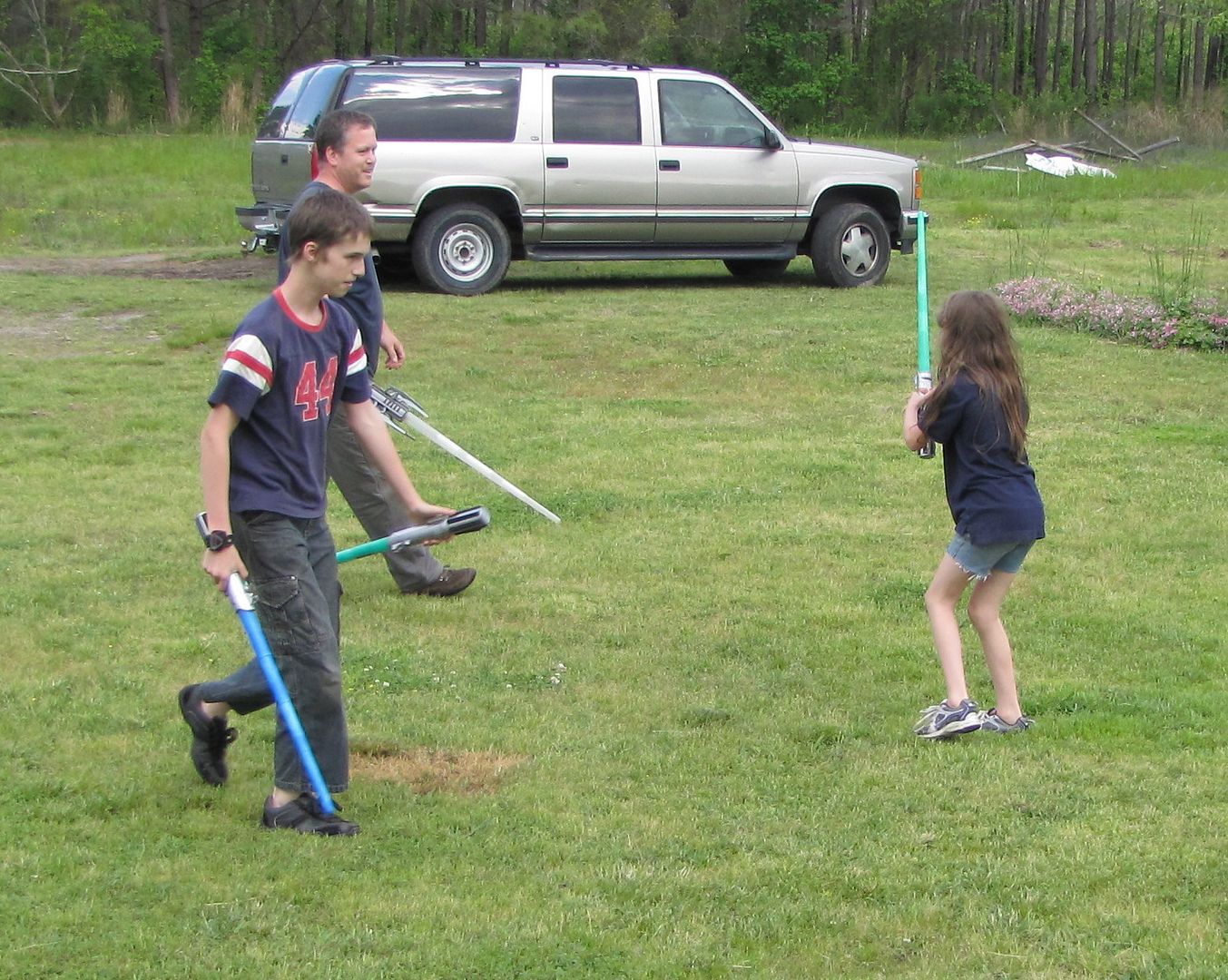 First there were two challengers.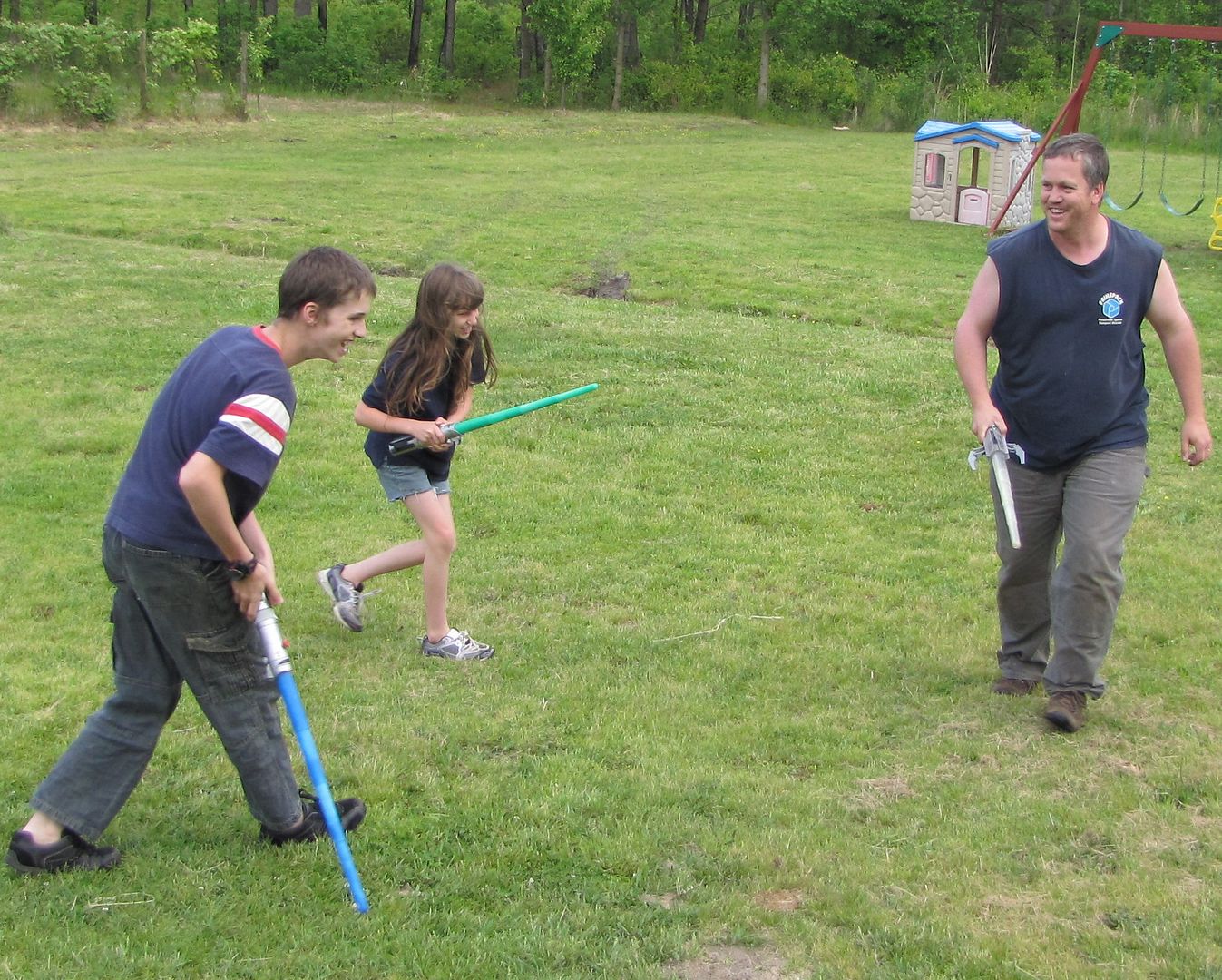 Look at Clint's face. :-)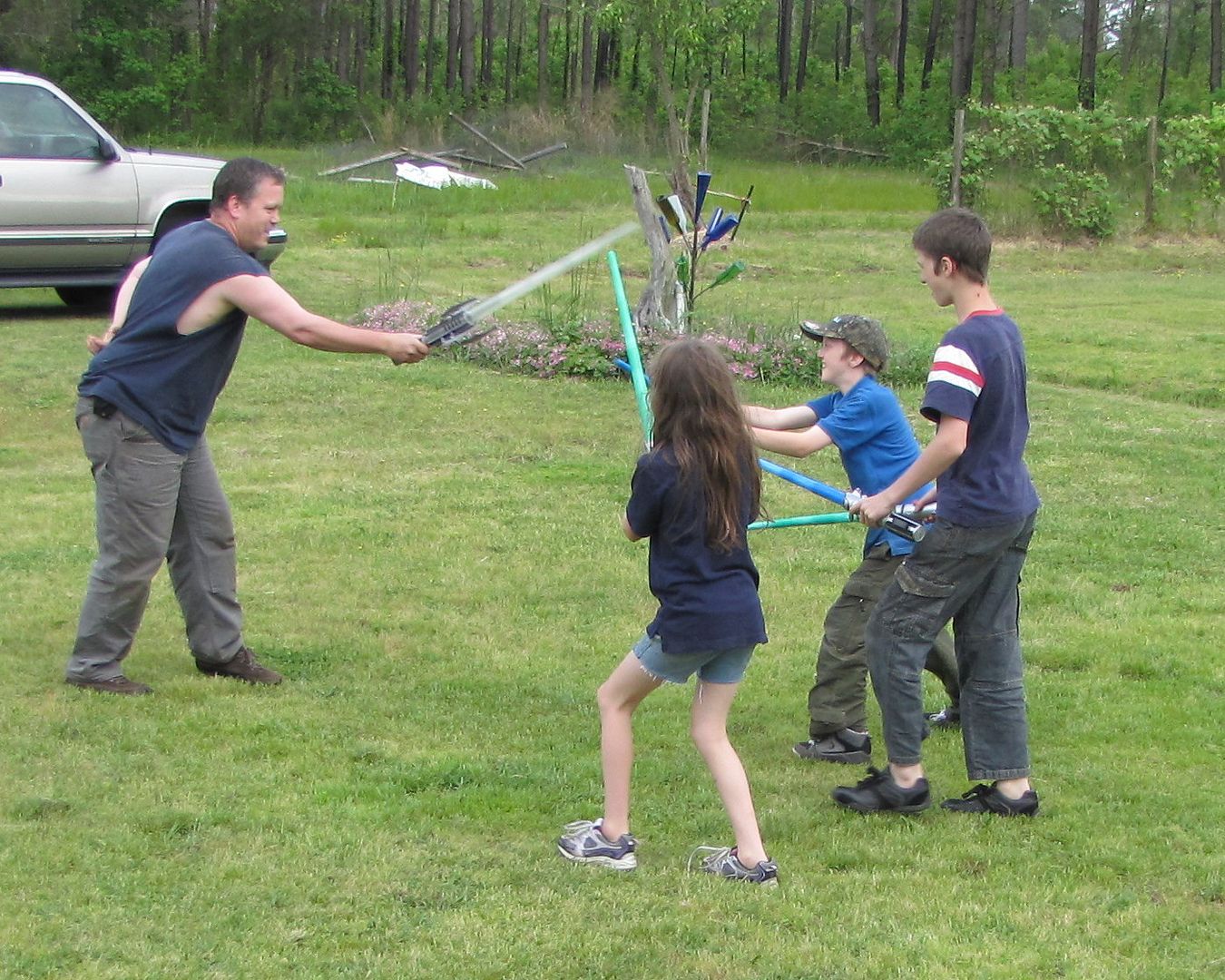 And then, there were three!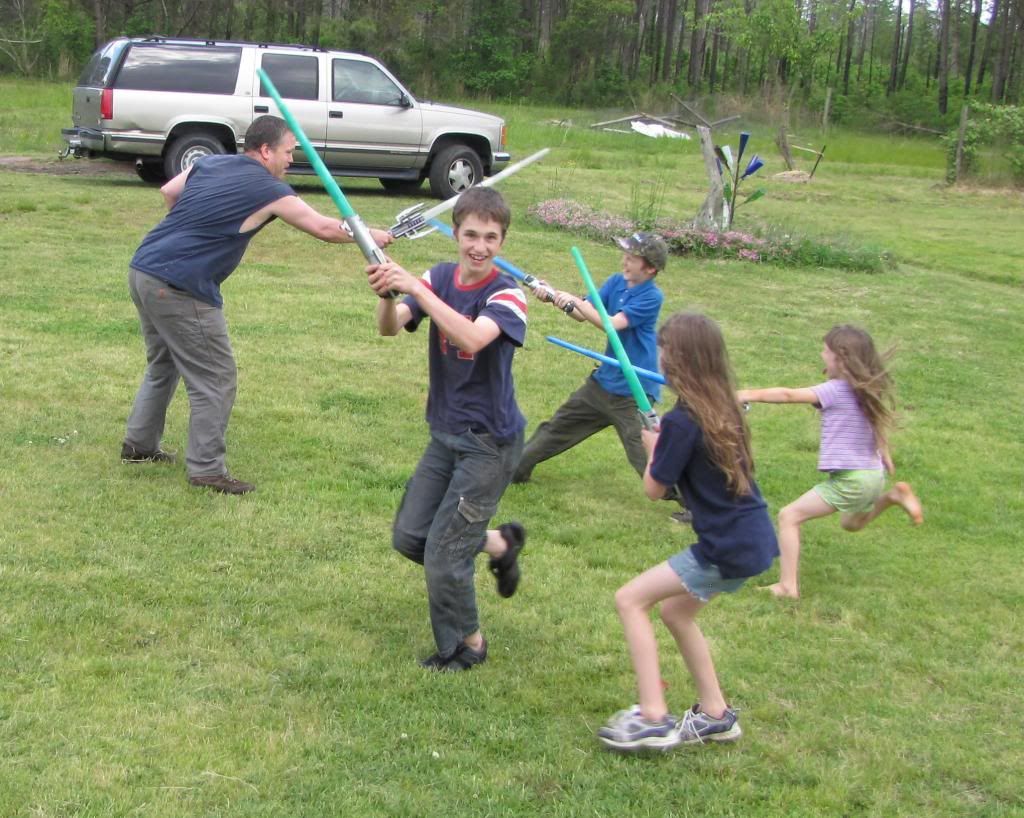 And a brave Emily makes four challengers!
(At 4, Hannah doesn't like the rough stuff just yet. Brandon and Amanda were on vacation.)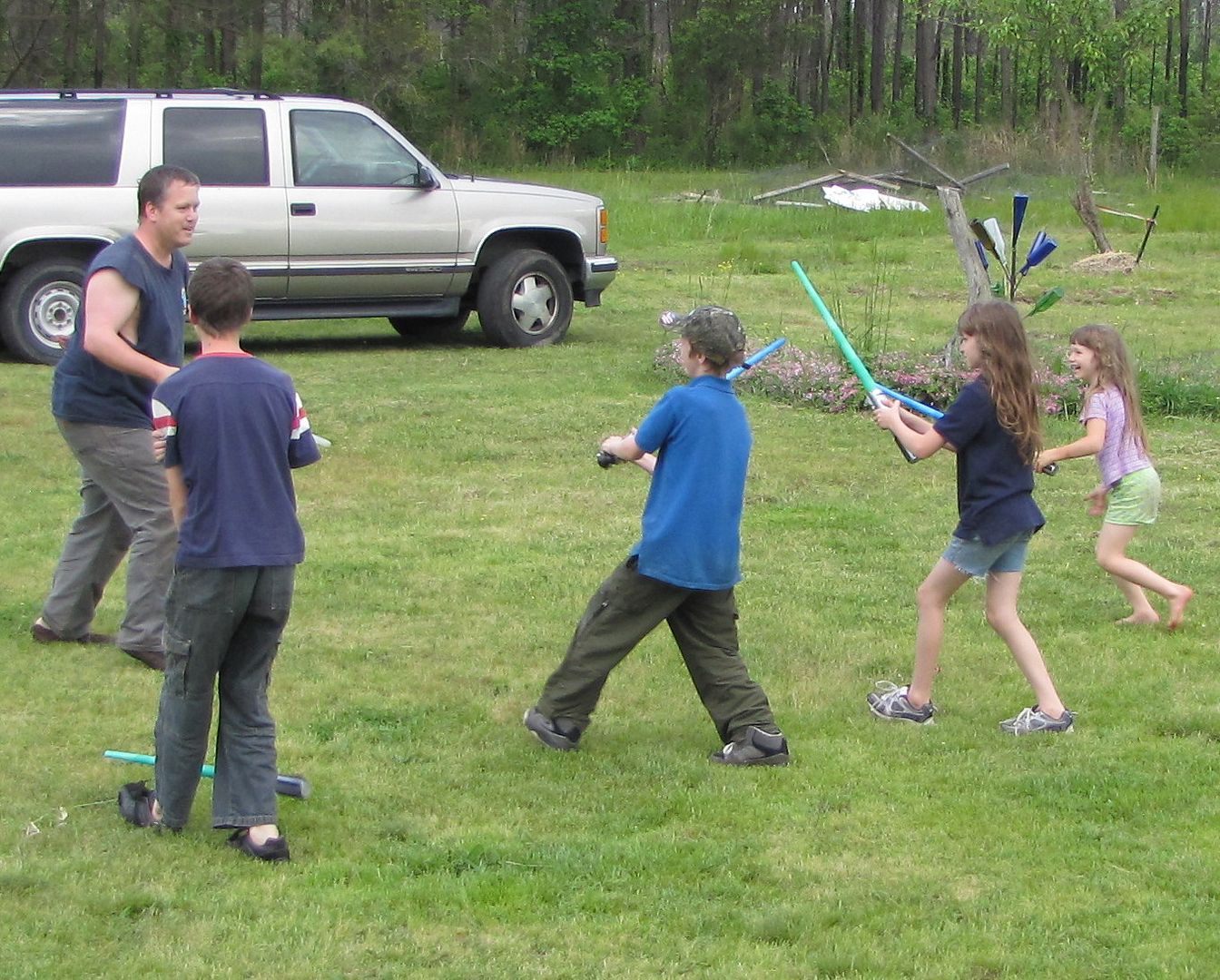 No, we haven't forgotten about Isaac, or his vanishing twin Mary. We do have living children who need us to lead them though. It would be wrong to turn their life into one of prolonged grief, so we get up and go forward. Our hearts still hurt, and our empty arms ache. There are times we go off to ourselves. But, there is a great comfort in surrounding ourselves with our children.
Ecclesiastes 3:4-5
There is a time to cry
and a time to laugh.
There is a time to be sad
and a time to dance with joy.