When we were newly married, Clint said I had an "unusual fascination" with the weather.
Now, he watches it with me!
I love a big storm, but I never want to see life or property harmed.
As a mother, I am always concerned about keeping my children safe, so if it looks like a very bad storm with tornado risk, I make them stay in our designated "safer spots" of our home until the danger has passed.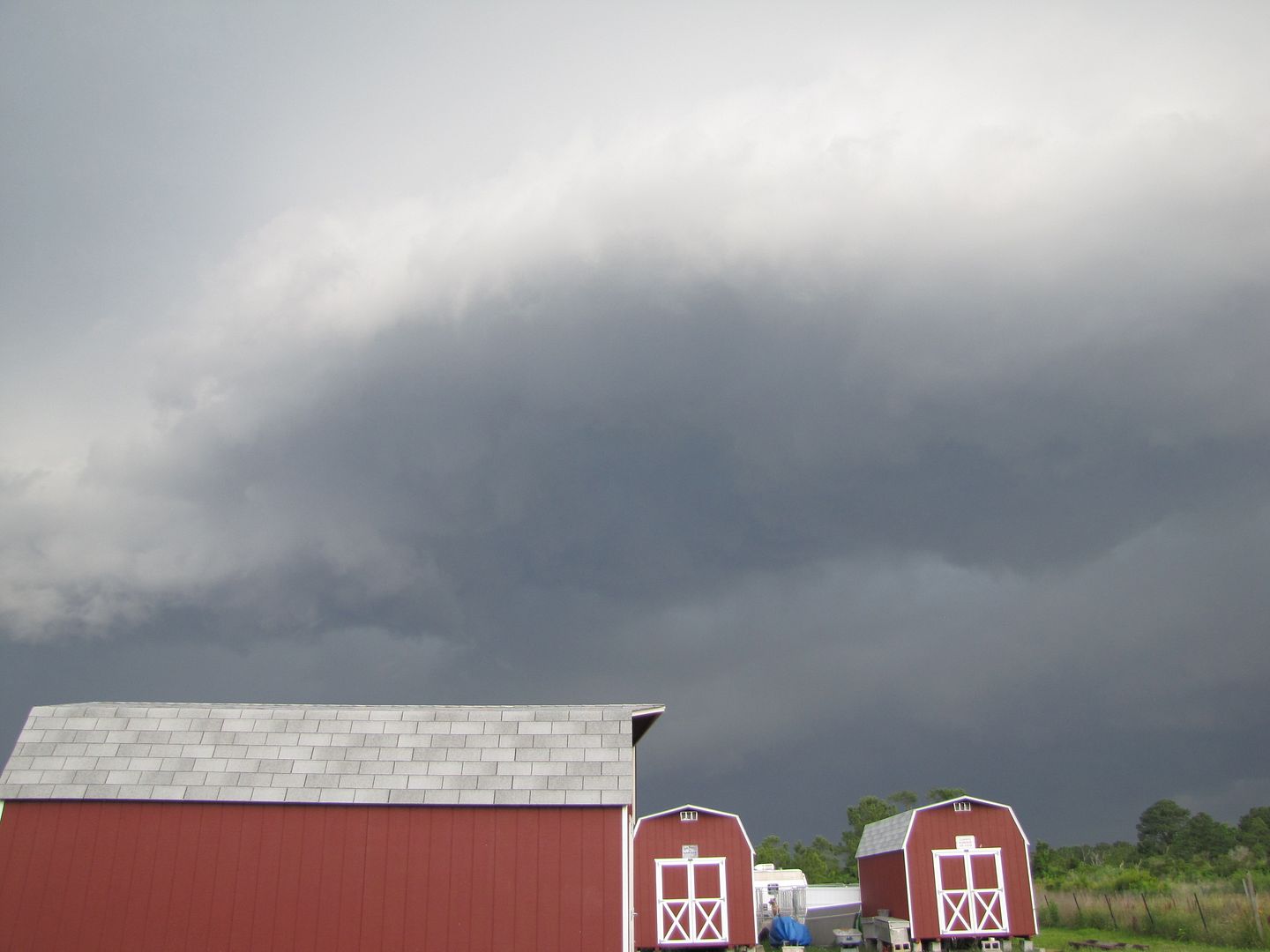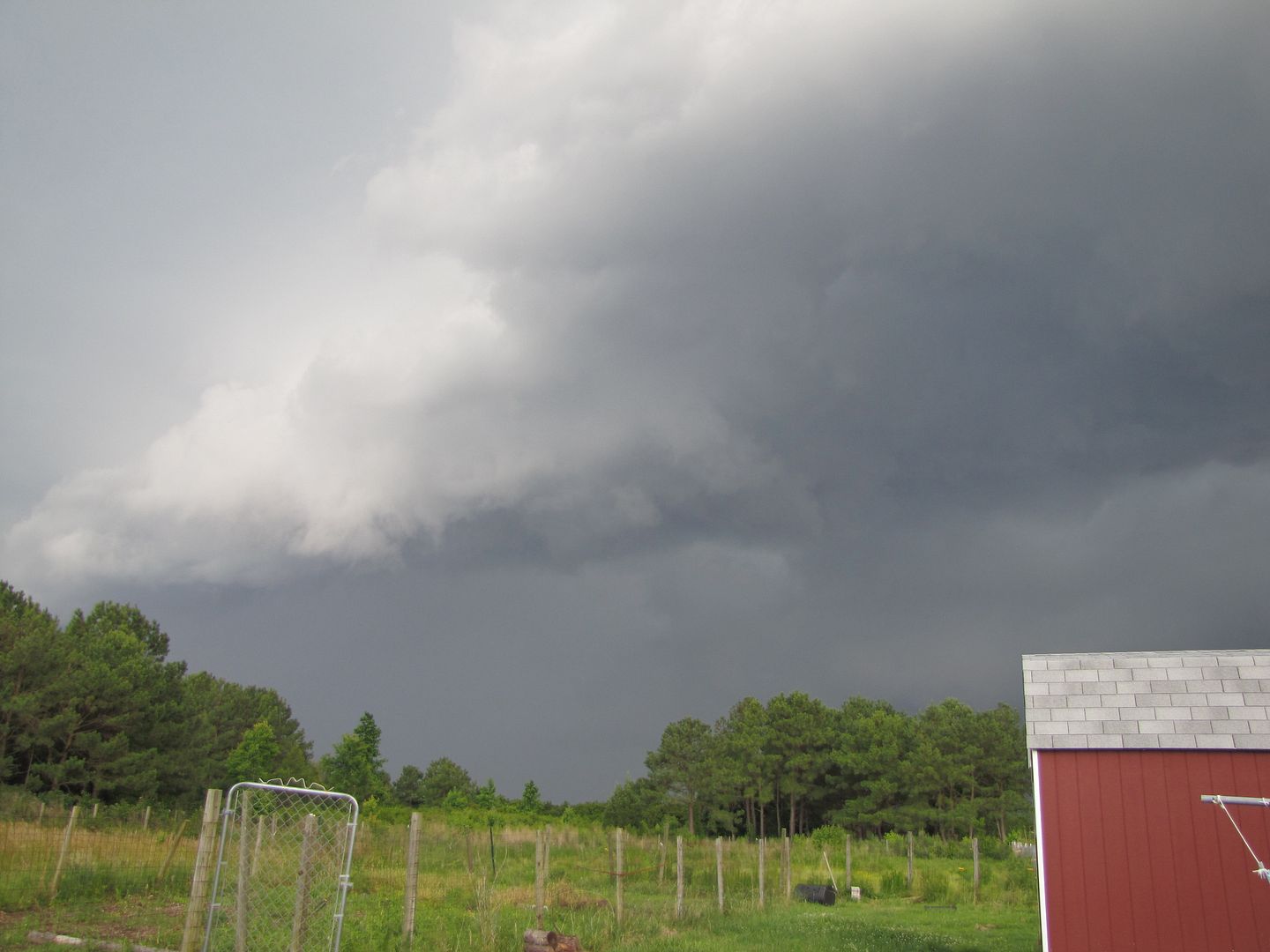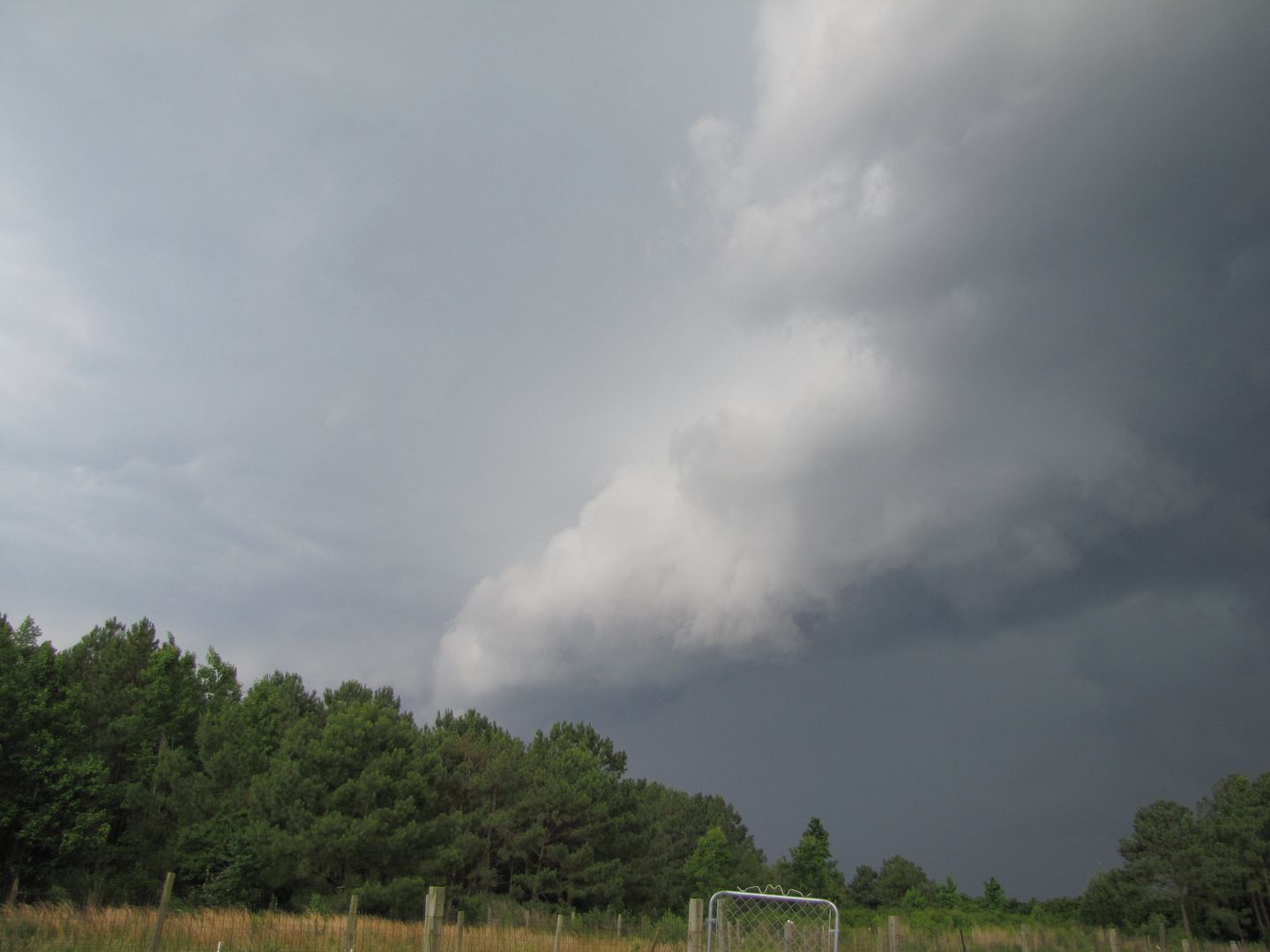 The top three were taken of my back yard as the storm approached.
After I snapped those, I walked to the front and snapped this one: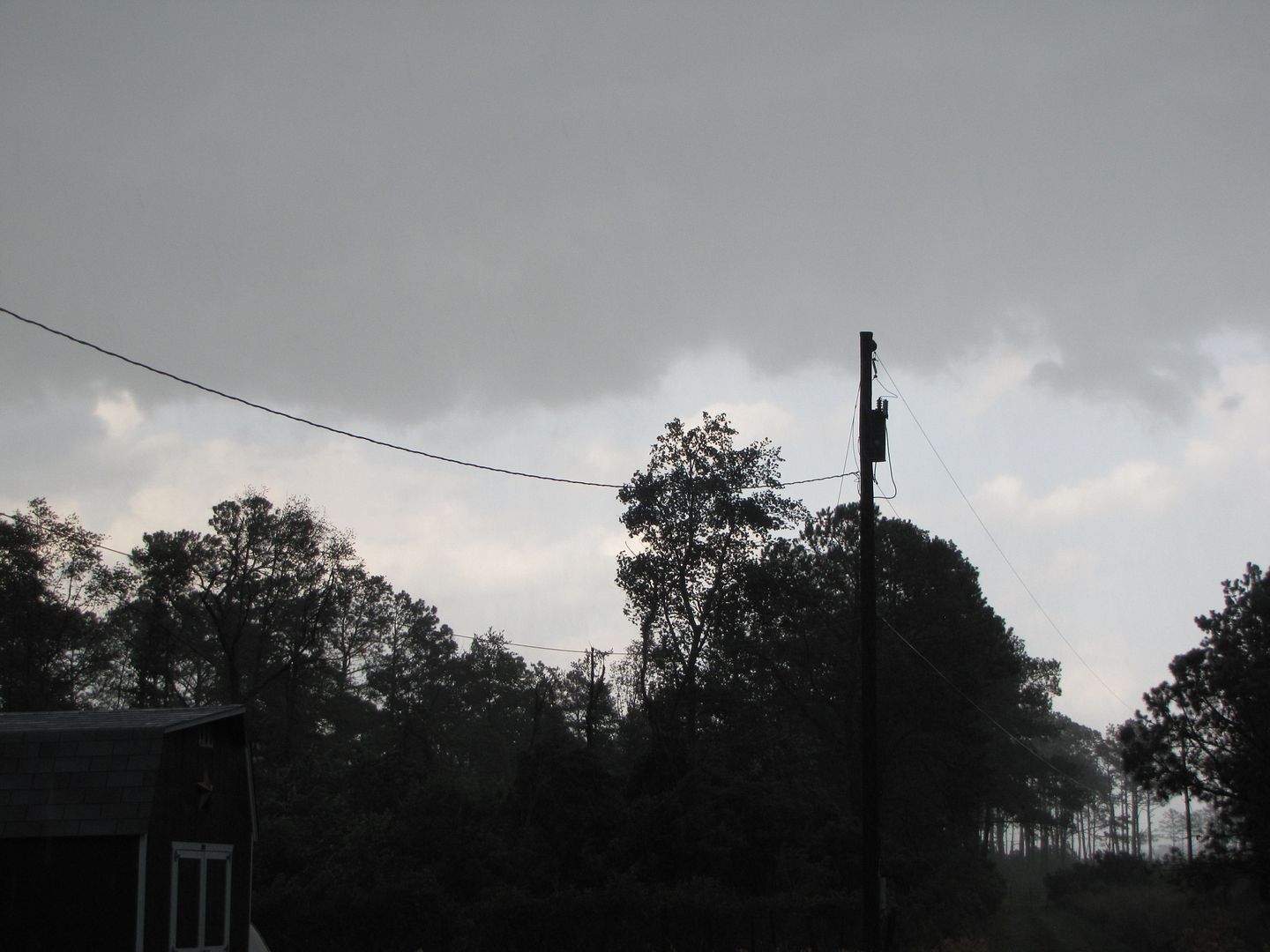 As fast as I could after that picture, I took this one: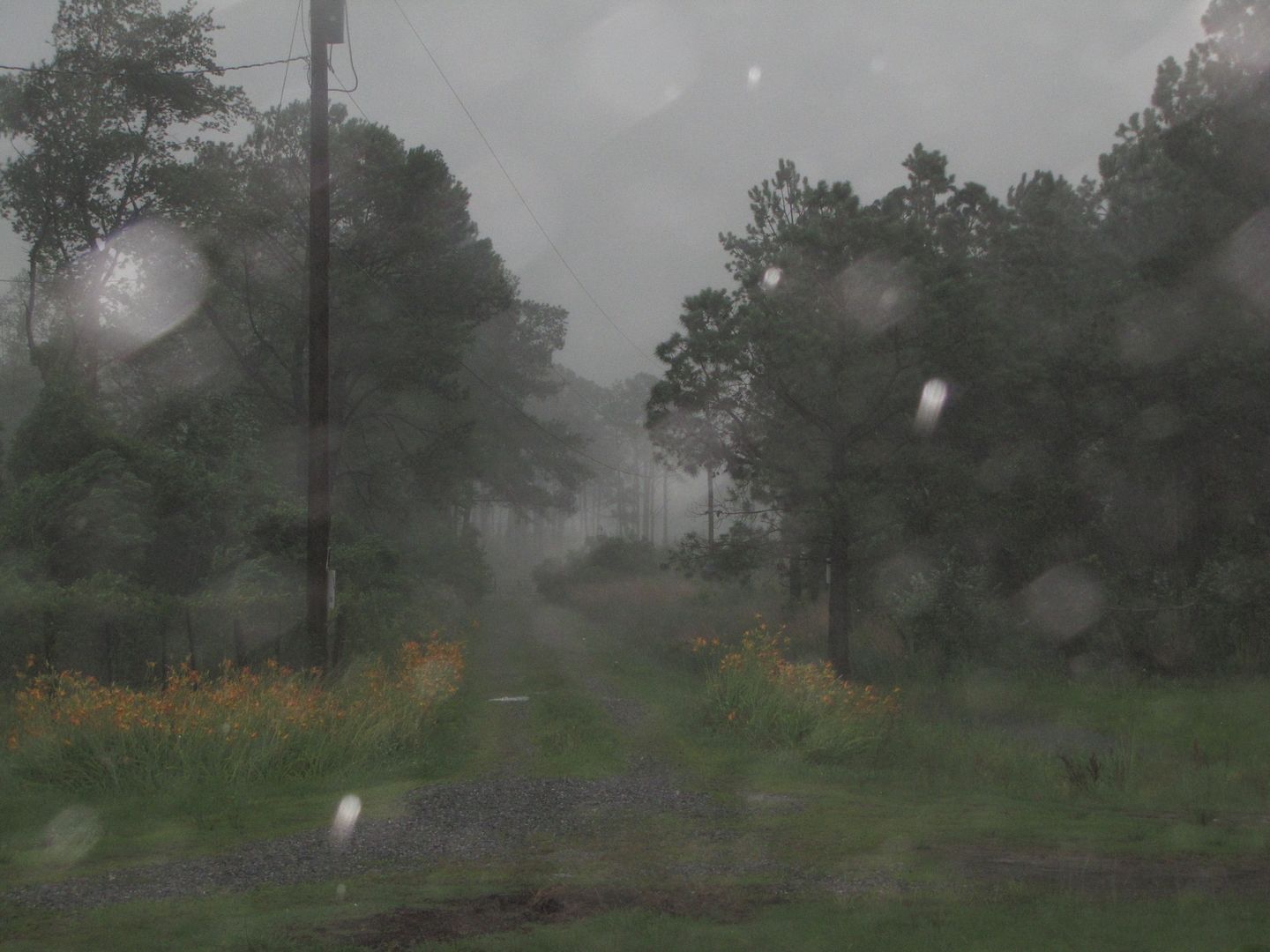 This line of storms was moving through at 60 mph!
We had a little wind damage, heavy rain, and some lightning strikes that didn't hurt anything on the farm.
Clint took this picture of a swinging stop light near Bland Blvd in Newport News: