I found this Gunne Sax dress for $5 at a local thrift store. I knew I could turn it into several projects, so I bought it and took it apart. What I saved on by the yard fabric more than made my money back!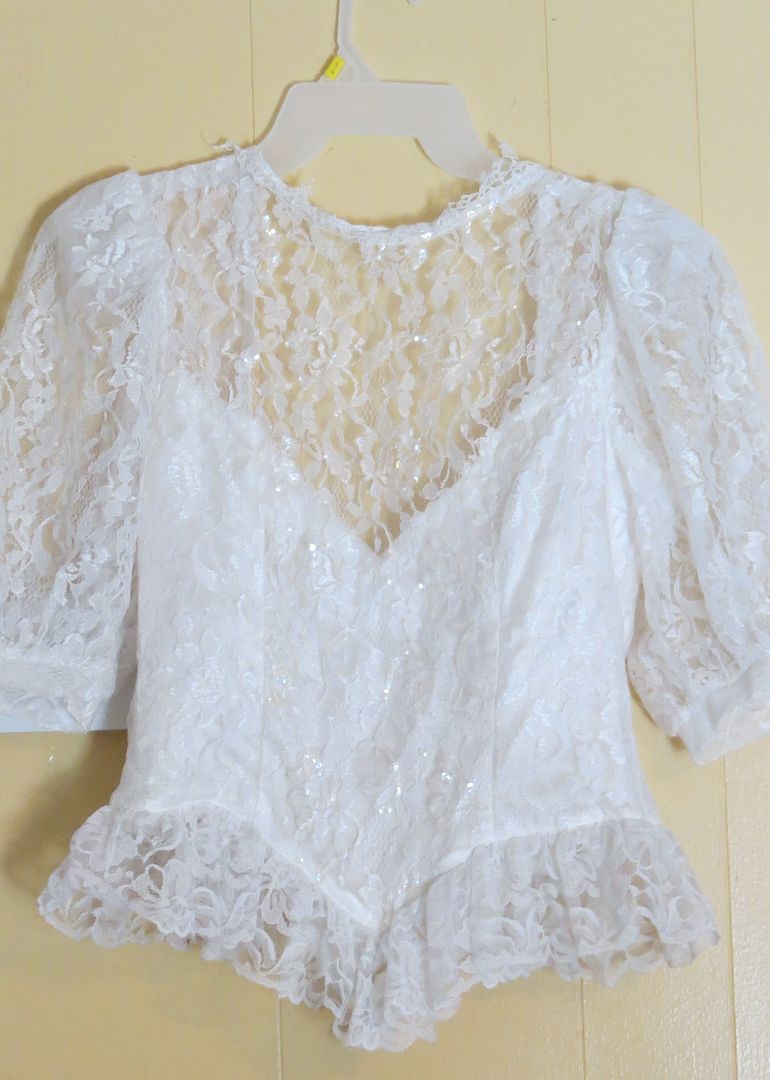 I have not decided what I am going to do with the bodice yet. With five girls in the house, we will find something to use it for.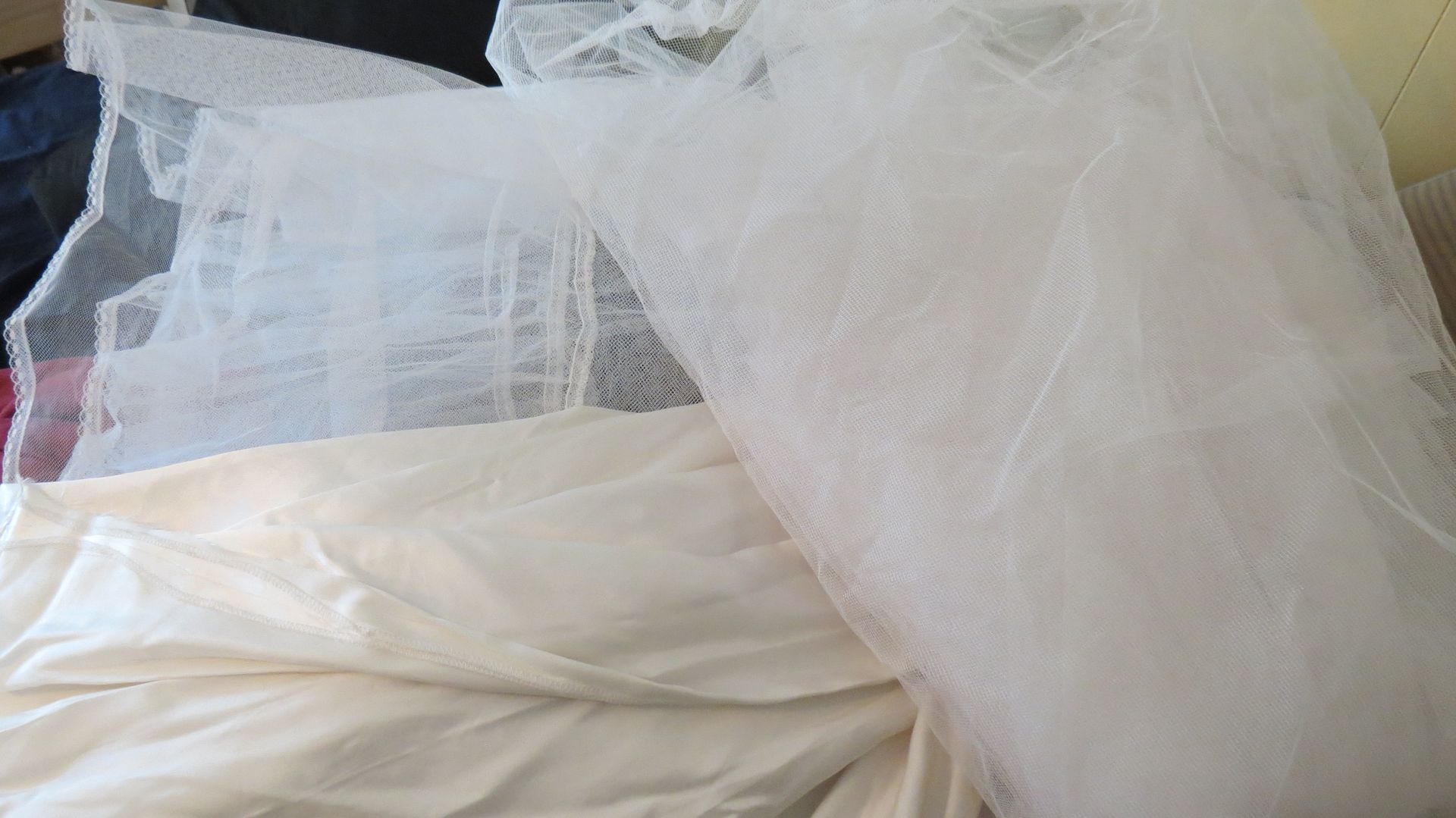 The tulle and crinoline, I am going to use to add shape to a few dresses for the little girls and their 18" dolls.
I used the dress layer as an inside contrasting dress for Hannah and have plenty left over.
If you sew, those big dresses are great ways to get fabric for less.
The best priced thrift stores are the ones run for charities right in your community such as boys and girls clubs. I do not find the same deals in privately run or chain type charity stores like CHKD.